WASHINGTON -- Sen. Rand Paul said Sunday that he's not opposed to unemployment insurance, but the longer benefits last, the lazier unemployed people get.
"I'm not against having unemployment insurance," the Kentucky Republican said on ABC's "This Week." "I do think, though, that the longer you have it, that it does provide some disincentive to work and that there are many studies that indicate this."
Past studies have shown that unemployment insurance can reduce the intensity of jobseekers' work search, but more recent research has not yielded similar results. Last month, Paul cited economist Rand Ghayad to support his claim, only to have Ghayad say Paul completely misread his work.
For the past several weeks, Paul has been one of the only congressional Republicans to talk about unemployment insurance at all. On Dec. 28, long-term benefits abruptly ended for 1.3 million workers. Democrats have been loudly demanding that Congress restore the compensation, but with the GOP in control of the House of Representatives, there's not much they can do. House Majority Leader Eric Cantor (R-Va.) sent lawmakers a memo outlining the House's January agenda, which omitted the benefits.
Wisconsin Gov. Scott Walker (R) said Sunday on CNN's "State of the Union" that Democrats are using unemployment as a distraction.
"Let's be clear, the reason why the White House is so actively pushing this is they want to desperately talk about anything but Obamacare," Walker said. "The best thing we could do to help people employed or underemployed is fix Obamacare, replace it with a patient-centered plan that put people in charge, not the government in charge, and got rid of the uncertainty so many businesses in my state and across the country talk about."
Nevertheless, both Walker and Paul said they'd support reauthorizing the benefits -- on certain conditions. Walker recommended more job training and more stringent work-search requirements, while Paul touted his proposal for "Economic Freedom Zones," or local areas with sharply reduced taxes.
Democrats, meanwhile, continued to beat the drum for reauthorizing federal unemployment benefits, which during recessions kick in for workers who've used up the standard six months of benefits provided by states. White House adviser Gene Sperling made the rounds on Sunday talk shows, and congressional Democrats planned another conference call for Sunday afternoon.
"We have to be a country that's not willing to leave anybody behind," Sperling said on CNN.
More than 4 million Americans have been out of work six months or longer, with more than 1 million unemployed longer than 99 weeks. Though the national jobless rate has declined to 7 percent, the long-term unemployment picture remains uglier than it has been in any recession since World War II.
HuffPost readers: Are you one of the 1.3 million whose Emergency Unemployment Compensation has just ended? Tell us about it -- email arthur@huffingtonpost.com. Please include your phone number if you're willing to be interviewed.
Before You Go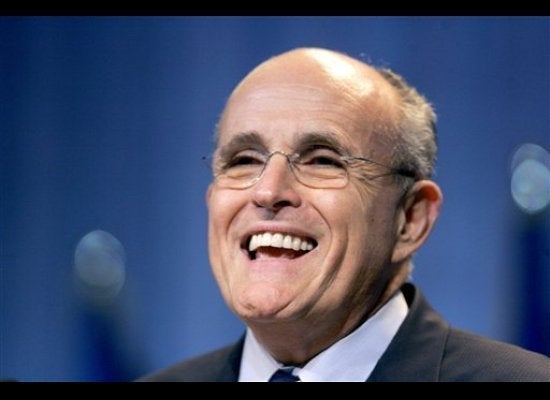 Out-Of-Touch Politicians
Popular in the Community