Progressive challenger Randall Woodfin on Tuesday unseated William Bell, the mayor of Birmingham, Alabama, in a nonpartisan runoff election.
Woodfin's ambitious platform and dogged ground game ultimately bested Bell, 68, a two-term Democratic incumbent who had been in city politics since before Woodfin was born.
But not even Woodfin's most optimistic boosters anticipated the resounding margin of his victory. With all but one polling place reporting, Woodfin defeated Bell 58 to 41 percent.
"Our city, our 23 communities, our 99 neighborhoods, you all have spoken very clearly ― we deserve better," Woodfin said at the start of his victory speech Tuesday night, prompting cheers from the audience.
Woodfin's win is a coup for national progressive groups that backed him, including the Working Families Party and Our Revolution, the legacy organization of Sen. Bernie Sanders' 2016 presidential campaign. Sanders personally endorsed Woodfin and recorded a robocall for him on Monday. (Sanders' endorsement reflects the changing nature of the political landscape following the November presidential election: Woodfin backed former Secretary of State Hillary Clinton during her 2016 primary battle with Sanders, eventually becoming her Alabama state director.)
"Woodfin won because he got out the younger vote. He pounded the pavement and knocked on doors," said Vince Gawronski, a political science professor at Birmingham-Southern College. "With Woodfin winning, he proved that Birmingham is a much more forward and cosmopolitan place."
Woodfin, a 36-year-old Democratic school board member and city prosecutor in Birmingham, combined idealistic proposals to provide new social benefits to struggling city residents with promises to more effectively execute basic city functions like infrastructure maintenance and public safety.
His most ambitious proposal is the creation of a city scholarship fund to provide free tuition at an area community college for public high school graduates. He also plans to establish new early childhood learning centers for 3- and 4-year-olds, and to transform neglected neighborhood recreation centers into hubs for employment training.
Although the state legislature thwarted the city's attempt to raise its minimum wage to $10.10 an hour in 2016, Woodfin has said he would aggressively lobby the state to overturn that policy. He supports raising the city's minimum wage to $15 an hour, and plans to make that the minimum for city employees.
Vowing to bring a "people-first vision for all 99 neighborhoods" of Birmingham, Woodfin argued that Bell had become too entrenched to address the needs of the mid-sized city's less privileged residents as it experiences a downtown revival in which middle-class families are returning to the city center.
In particular, Woodfin criticized Bell for squandering badly needed city resources on expensive development projects and frivolous perks like a permanent security detail and an unnecessarily large mayoral staff. In an AL.com op-ed laying out his plans for the first 100 days in office, Woodfin said he would immediately reduce the size of the mayor's staff and redirect resources to the police and public works departments.
"There's not a shortage of funding in Birmingham," Woodfin told HuffPost in a July interview. "There's a shortage of priorities and a vision to move the city forward with tax dollars in an appropriate and transparent way."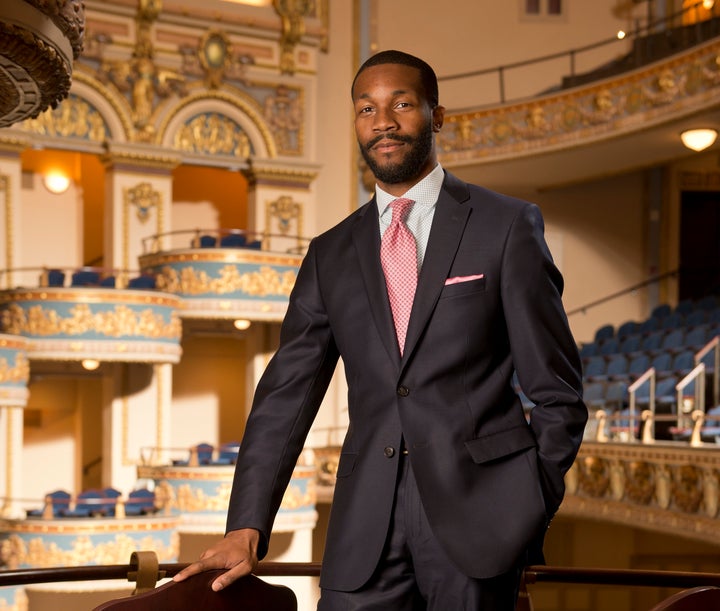 Progressive groups have now had far more electoral success at the state and local levels than in national races. Woodfin joins a growing number of young, left-leaning black reformers who have taken power in Southeastern cities with the blessing of national progressives, including Jackson, Mississippi, Mayor Chokwe Antar Lumumba and South Fulton, Georgia, city council member khalid kamau. Our Revolution is also backing the populist Georgia state Sen. Vincent Fort's bid to become mayor of Atlanta this November. Sanders held a rally with thousands of people for Fort last Saturday.
In other ways, Woodfin's campaign reflected the gritty realities that progressives face as they navigate the demands of local politics. To address the city's rising murder rate, he promised to hire more police officers and increase the financial incentives available to cops who stay on the force. The plans nabbed him the endorsement of the city's police union, which had backed Bell prior to the first round of voting.
Woodfin's victory is nonetheless an unmistakable gain for the national progressive groups that backed his candidacy.
The result is "good for the progressive wing of the party because it shows that they're voting," Gawronski said.
Nina Turner, president of Our Revolution, visited Birmingham twice to stump for Woodfin, and the organization's activists made 1,000 calls and sent 11,000 text messages on Woodfin's behalf, according to the group.
Woodfin also received the endorsement of Collective PAC, the Retail, Wholesale and Department Store Union and the LGBTQ equality groups Human Rights Campaign and Equality Alabama.
He even rivaled Bell's fundraising haul, bringing in over $500,000 thanks to a robust online fundraising operation and a series of events held across the country by fellow alumni of Morehouse College, an historically black college in Atlanta, Georgia. Speaking to progressive professionals in cities like New York City and Washington, D.C., Woodfin cast a donation to his candidacy as a blow against President Donald Trump, claiming he would make the city the "frontline resistance" to White House policies.
For his part, Bell pitched himself as an experienced leader best equipped to build on the city's recent growth. He touted endorsements from business leaders, past mayors and Rep. Terri Sewell (D), who represents Birmingham in Congress.
But it soon became clear that Bell needed more than the existing political establishment and a handful of local talk radio hosts on his side. During the first round of voting in August, Woodfin surprised observers with a first-place showing in a crowded field of 12 candidates. Woodfin edged out Bell 41 to 37 percent, and soon picked up the endorsement of the third-place candidate, Chris Woods.
In a statement, Turner hailed Woodfin's win as "just one example of why progressives must invest and support local races all across the country."
"Randall Woodfin will be a mayor committed to enacting a progressive agenda that will truly serve the needs of all Birmingham residents," the Our Revolution president said.
Liberal activists voiced their delight at the outcome on social media, with some activists expressing hope that Woodfin's victory would have spillover benefits for Doug Jones, the Democrat running against ousted Alabama Chief Justice Roy Moore for an open U.S. Senate seat.
In his victory speech in Birmingham on Tuesday night, Woodfin acknowledged the national implications of his win.
"The issues that each of you are concerned about, if we can't solve them at the national level ― local elections matter," he said. "Local politics matter. Local issues matter."
But he saved his most poignant words for the city's young black men. Toward the end of his remarks, Woodfin invited onstage with him all the Morehouse alumni who'd traveled to Birmingham for Election Day ― many of them longtime veterans of his campaign. More than a dozen men wearing suits crowded onto the stage.
"Every single one of you all knows the issues our black boys struggle with every single day, at school, in their community, in their home," Woodfin said. "The issues of violence, the issues of crime, the issues of murder."
"There is real hope for our young black boys in this city that for all the issues they face, I am no different than any of them," he said.
"They have in me a leader that's committed to them. And I wanted them to see that black men know how to be brothers," he added, referring to his fellow Morehouse alumni.
Before You Go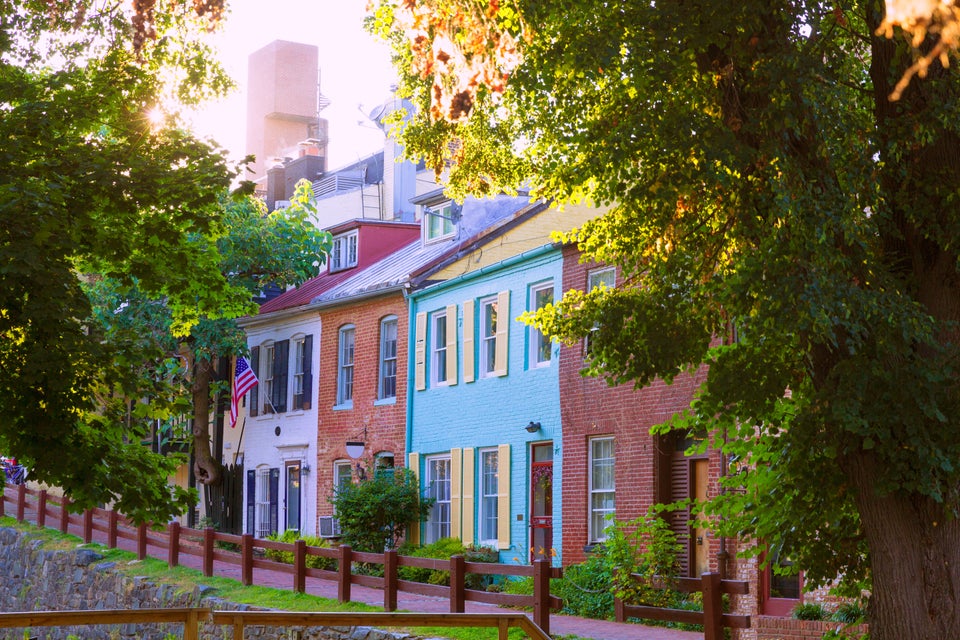 The 10 Best Places To Retire In The U.S. 2017
Popular in the Community