WASHINGTON ― A mayoral race in Birmingham, Alabama, is not normally the kind of thing that liberal activists in New York City and Washington, D.C., get excited about.
But these aren't ordinary times. With President Donald Trump in the White House and all but one congressional special election on the books, the progressive wing of the Democratic Party is turning its attention to down-ballot races in unexpected areas like Birmingham.
Randall Woodfin, a 36-year-old school board member and city prosecutor, landed on the national progressive radar when he picked up the influential endorsement of Our Revolution ― the political organization created to carry on the legacy of Bernie Sanders' 2016 presidential campaign ― for his bid to govern the Southern city of 212,000.
Collective PAC, a political action committee that supports black candidates at all levels of government, also endorsed him.
Should Woodfin win, he would be the youngest mayor of Birmingham in decades.
Woodfin sees himself as part of a new generation of liberal leaders sweeping to power in Southern cities. In May, 34-year-old progressive attorney and activist Chokwe Antar Lumumba pulled off a surprise win in the Democratic mayoral primary in Jackson, Mississippi, cruising to victory in the general election the following month.
"In these urban areas of the Southeast ― this is where the revolution starts," Woodfin said in an interview in Washington earlier this month.
Woodfin, a dapper, bearded bachelor, was visiting the nation's capital to attend a fundraiser organized by fellow alumni of Morehouse College, the historically black institution in Atlanta. He has made similar trips to Philadelphia, Atlanta, Memphis, Houston and New York, and plans to make a stop in South Carolina as well.
The soft-spoken Woodfin casts himself to audiences dismayed by the November election results as a high-return investment for people looking to do their part to counter Trump.
Southern cities, he said, are "the frontline resistance to Trump policies." Mayors often have broad authority to improve infrastructure, enact community-friendly policing policies and tackle poverty in ways that offset the federal government's regressive agenda, he said.
"There's not a shortage of funding in Birmingham. There's a shortage of priorities and a vision to move the city forward with tax dollars in an appropriate and transparent way."
In heavily Democratic Birmingham, local elections are nonpartisan, but invariably come down to a battle between Democrats. Woodfin is one of 11 people trying to unseat two-term city mayor William Bell, a fellow African-American Democrat. The 68-year-old Bell has served in elected city posts since 1979 ― two years before Woodfin was born.
If none of the candidates break 50 percent in the Aug. 22 election, there will be a runoff on Oct. 3. It's expected to be a tough race; in addition to Woodfin, Chris Woods, a 42-year-old construction contractor who has accused Bell's administration of demanding "pay to play" kickbacks, is considered a serious contender, as is community activist Frank Matthews, 61.
There is no public polling in the race, but if fundraising is any indicator, Woodfin's campaign pitch and aggressive ground game ― they claim to have knocked on over 35,000 doors ― are paying off. As of the end of June, he had raised $206,000 from more than 2,000 individual contributions. His June fundraising haul exceeded Bell's by nearly $10,000, according to the candidates' monthly disclosures. The average donation was $36.50, according to the campaign.
Woodfin has proposed several sweeping progressive reforms, including the creation of a scholarship program that would provide public high school graduates with free tuition at two- or four-year programs at community colleges in Jefferson County, where Birmingham is located. He is calling it the "Fred Shuttlesworth Opportunity Scholarship," in memory of the Birmingham civil rights leader who withstood beatings, bombings and imprisonment.
Woodfin says his experience as both a young, black man with deep roots in Birmingham and as a prosecutor gives him the perspective necessary to ensure public safety while doggedly fighting for police accountability and criminal justice reform.
That experience could prove useful in a city where the number of annual murders exceeded 100 in 2016 for the first time in a decade, and where community relations with law enforcement remain delicate.
Bill Dawson, a veteran civil rights and criminal defense attorney in Birmingham, said that Woodfin is not like other prosecutors.
"I always found him to be reasonable and understanding of the problems that people have," said Dawson, who has not endorsed a candidate in the race.
Woodfin said he is interested in addressing root causes of crime, which he identifies as the absence of hope and opportunity among young men in low-income neighborhoods. He also wants to find the resources to recruit and retain talented police officers who understand those challenges.
Woodfin plans to reopen shuttered community recreation centers and equip them to provide job training, encourage schools to incorporate conflict resolution in their curricula and provide a tax credit to city businesses that hire ex-offenders. His most ambitious crime prevention proposal is the creation of a summer jobs program for city teenagers, modeled on a similar effort former Washington, D.C., Mayor Marion Barry pioneered in 1979.
Looking for wins in the wake of November's election, progressive groups have found more success in state and local races than at the congressional level. Major victories for so-called "Berniecrats" include Larry Krasner's win in the Democratic primary for Philadelphia's district attorney; Christine Pellegrino's upset special election win for a State Assembly seat in a New York district that voted for Trump; and Lumumba's election in Jackson, Mississippi.
Our Revolution, which backed Lumumba, has now endorsed both Woodfin and Georgia state Sen. Vincent Fort, a Sanders supporter running for mayor of Atlanta this November.
"The American people, whether they live in Atlanta, Georgia, or they live in Birmingham, Alabama ... are demanding more of their elected officials and they are demanding it at all levels of government," said Our Revolution President Nina Turner.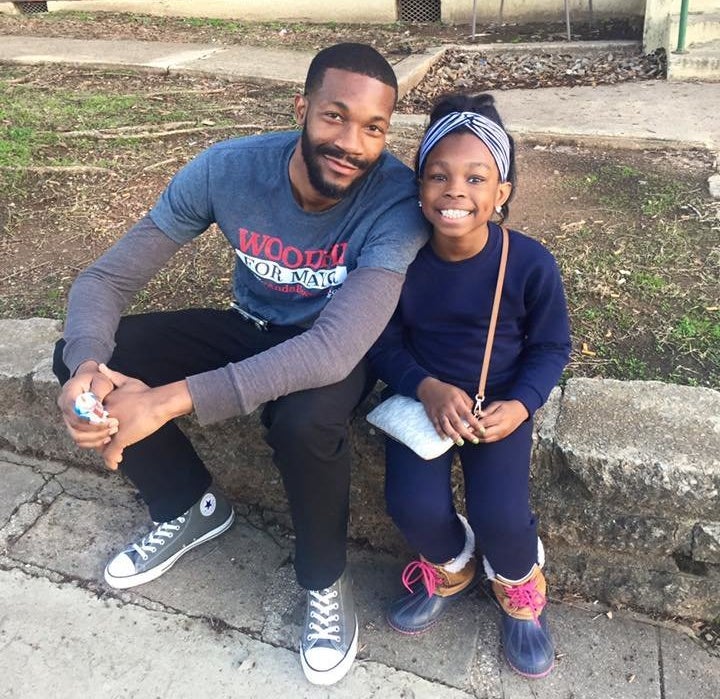 But Woodfin's bid also highlights some of the limits of progressive governance at the city level, as ambitious projects that capture the liberal imagination can be thwarted at the state level. Birmingham approved a new minimum wage of $10.10 per hour in February 2016, only to have it invalidated by Alabama's Republican governor and state legislature two days later.
Woodfin says he wants Birmingham to go even further by instituting a $15 per hour minimum wage. At the very least, he'll make that the standard for city employees and restore so-called "longevity" pay bumps, which were eliminated in 2010 amid budget cuts.
These proposals come with price tags, of course, but Woodfin says the money is there if the city is willing to adjust its priorities.
"There's not a shortage of funding in Birmingham," Woodfin said. "There's a shortage of priorities and a vision to move the city forward with tax dollars in an appropriate and transparent way."
He argues the current mayor's 101-person staff is gratuitously large, and that the administration has been too willing to issue bonds to finance expensive downtown infrastructure projects while ignoring public resources like libraries.
Bell spokeswoman April Odom vehemently defended the mayor's record, insisting that Woodfin's characterization of the mayor's staff size is completely dishonest. Odom noted that many of the projects Bell has financed, such as the Negro Southern League Museum and the Birmingham Crossplex, a massive athletic facility, have had to be staffed out of the mayor's office because "there is no other mechanism in place to fund the positions."
Odom credited Mayor Bell's decision to invest $200 million in infrastructure projects with the creation of thousands of new businesses and jobs that generated an influx of new tax revenue. She also said that Bell is open to enacting a $15 minimum wage for city employees and restoring longevity pay, but that it is "a matter of how would it be paid for" ― and any increases in city employee pay requires the approval of the Jefferson County Personnel Board, which is far more conservative than Birmingham's government.
Even Bell's critics acknowledge that he has presided over the revitalization of a once sleepy downtown area. Birmingham is experiencing the same revival sweeping cities across the country, as largely white, middle-class young professionals and families opt to return to the city centers their parents and grandparents departed en masse.
The mayoral race appears to hinge on who is best equipped to harness the city's new energy in a way that does not leave behind the city's predominantly black, working-class and low-income residents. From 2010 to 2015, as the city's budget swelled with new revenue, its poverty rate climbed from 26.4 percent to 30.9 percent, according to census data.
Woodfin professed his respect for the generation of Birmingham political leaders that preceded him, but accused those leaders of holding on to power for too long. "A certain generation is unwilling to let the torch of leadership go," he said.
CORRECTION: A previous version of this article stated incorrectly that Woodfin would be Birmingham's youngest elected mayor, if elected. It also erroneously located the Crossplex in downtown Birmingham.
Before You Go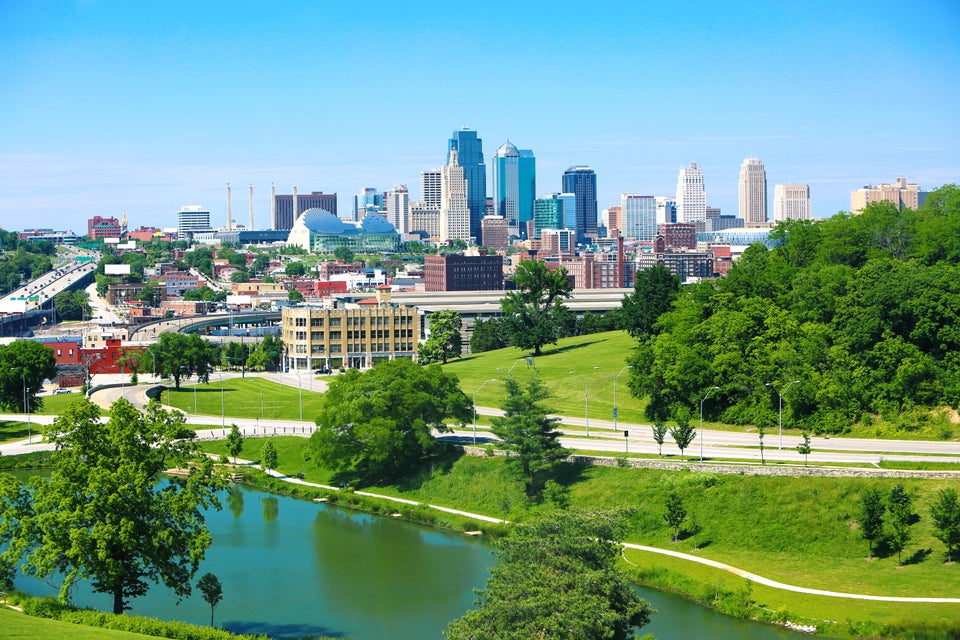 The Salary You'd Need To Afford A Home In 22 U.S. Cities
Popular in the Community