I don't believe people are looking for the meaning of life as much as they are looking for the experience of being alive. -- Joseph Campbell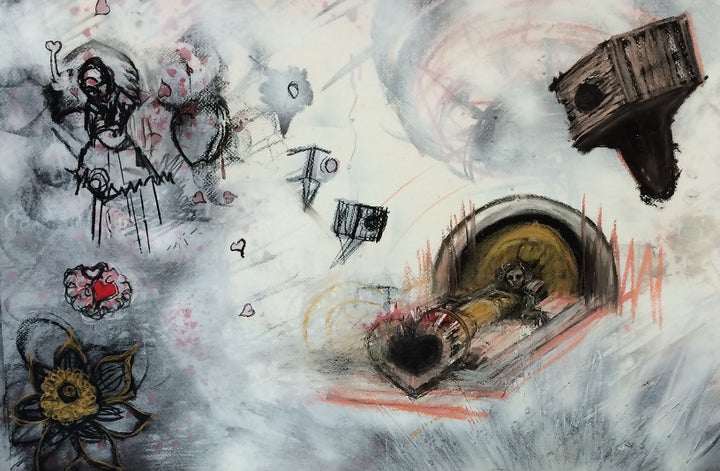 Randi Matushevitz channels, depicts and refines the primordial, ancestral chaos of post-digital emotion and information-flow memory in her tumultuous, allegorical mixed media works on paper. Her storyteller's instincts and moody, urban-baroque vision evoke a dark fairy tale world, constructing a never-ending narrative told in fragments, rife with personal and archetypal symbolism. As prolific as she is, it's powerful to look at the work and its recurring figures and motifs in a serialized manner, but at what point the viewer enters or exits the story is not all that important, because it's all already happened and it's all still happening right now. In Matushevtiz's studio, this poetically paradoxical and mysterious state of perception translates directly into her images, as she employs an eclectic array of both mediums and styles of rendering to embody and express the infinite complexities of just being human. As in dreams and the imagination, what is real or realistic takes second place to what is meaningful.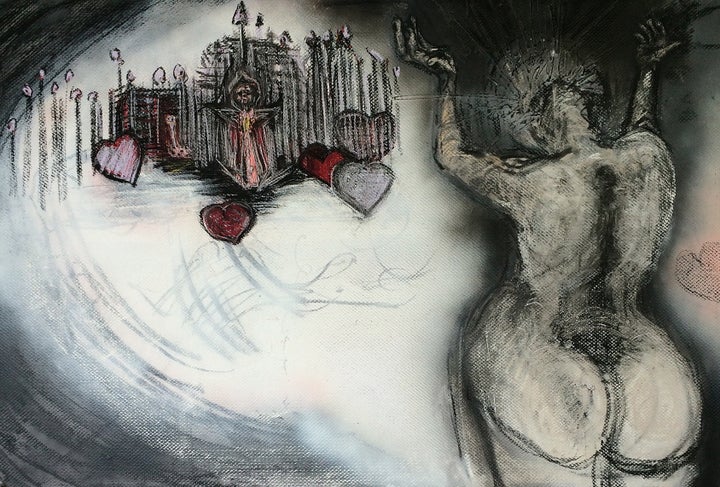 Charcoal, ink, pastel, spray-paint, and acrylic; graffiti-like mark-making, gestural strokes, collage-like stencils; heavily worked surfaces, bursts of color, diffuse light, patinated shadow; exaggerated scale, conflated pictorial dimensions -- her constant formal experimentations within the realm of heavily detailed abstraction create not only energetic but emotional bursts of revelation and release. Variations of technique from the pop-inflected to the literary, classical, and fantasy worlds reveal the inner lives of her characters and the emotional content of her symbols. They literally rise from the background obfuscations of mystery and memory to the brighter consciousness of the surface. The grayer areas of psychological dimensions lend themselves to shades of light and dark; her penumbrous palette tells a lot of the story, signaling the mood, setting the emotional filter to flashback mode, to the visual cues of fantasies and dreams; to swirling auras, dark alleys, whiffs of incense smoke, distant tabernacles, and Turneresque dust clouds of road races.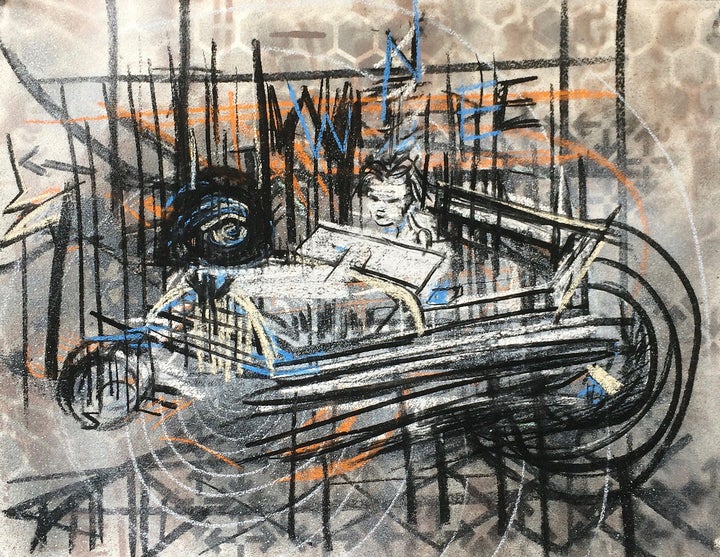 The graphic surrealism of her scenes alternates between the meditative and the frenetic, as taken together her parables of the street and the heart accumulate into an ever-clearer perspective on life's experiences. With humanness as her true, broad subject, her images inevitably feel autobiographical. "But it's not just me," she says. "It's the universal me." Her recurring cast of character studies -- cloaked figures, watchers, alter egos, muses and nemeses, Jewish ancestors, spirit guides, and maternal guardians -- are more than just people; they are Jungian-inflected avatars for variable states of mind. "Everybody feels all these different ways and more at some point," she observes. Tagging her own works with hearts is her way of reminding everyone that ultimately, love is what motivates us in everything we do. "There are so many different kinds of love," she ponders. "It's impossible to ever capture it all in any single image."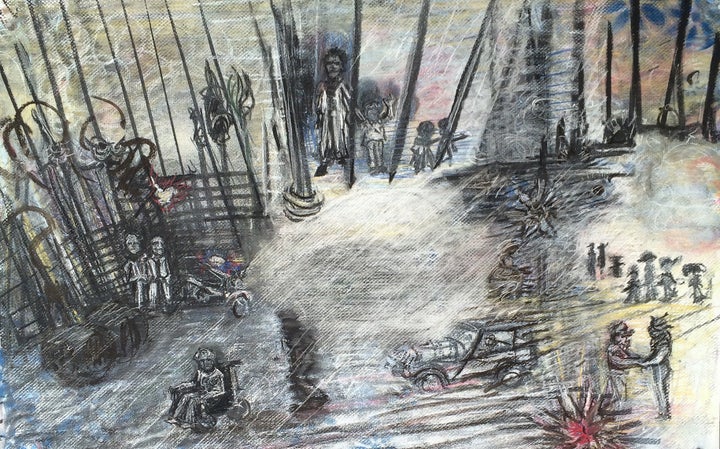 Her architectural elements support the serial, symbolic, ceremonial facets of her work as well -- halls of justice, spiritual temples, defunct factories, half-ruined fortresses, secret hiding places. She borrows images from transportation motifs -- cars, buses, airplanes, spaceships, skateboards, scooters -- using them as clues to narrative as well as psychological self-awareness, indicating under whose power and in what condition progress and motion are happening in the lives of the characters. "Life is in constant motion,"she says, "even when we are still." From moment to moment the unknown never stops coming at us -- from outside events, and from deep inside ourselves. Blending autobiography and ambiguity, Matushevitz confesses herself fully, but leaves just enough room for the viewer to see themselves in the picture and approach a richer understanding of their own story and its meaning. That is how fairy tales work.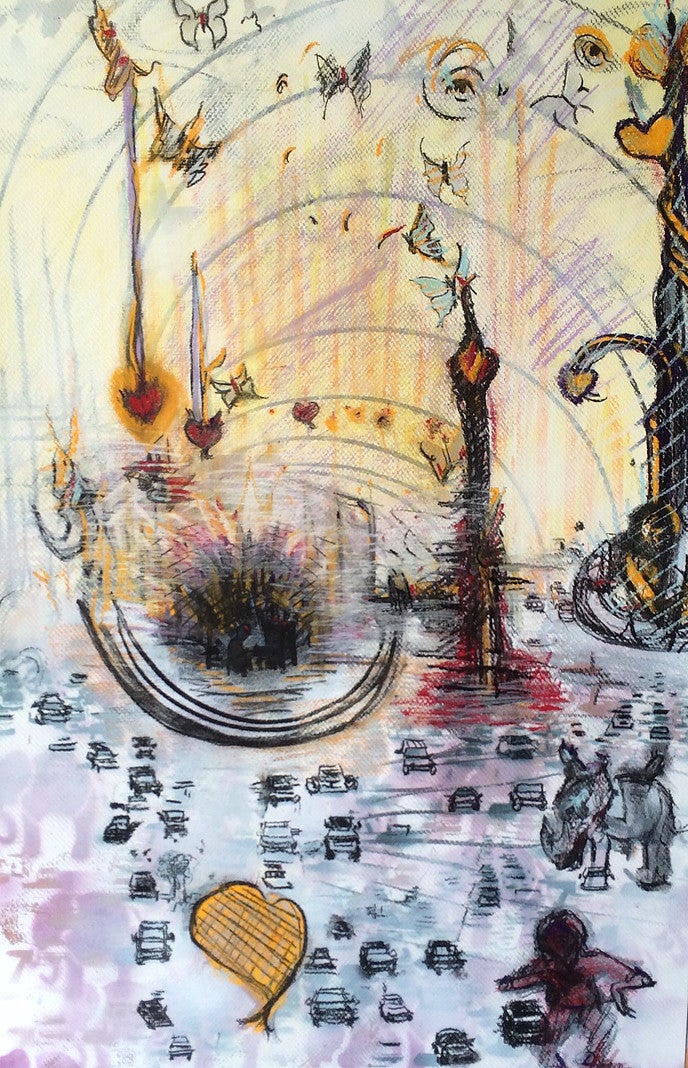 Matushevitz's work can be seen at:
stARTupArt Fair, January 27-29, 2017 at the Highland Gardens Hotel in Hollywood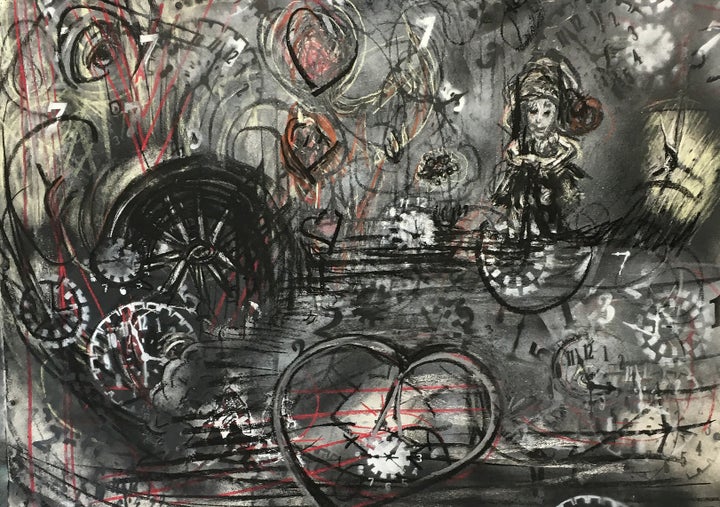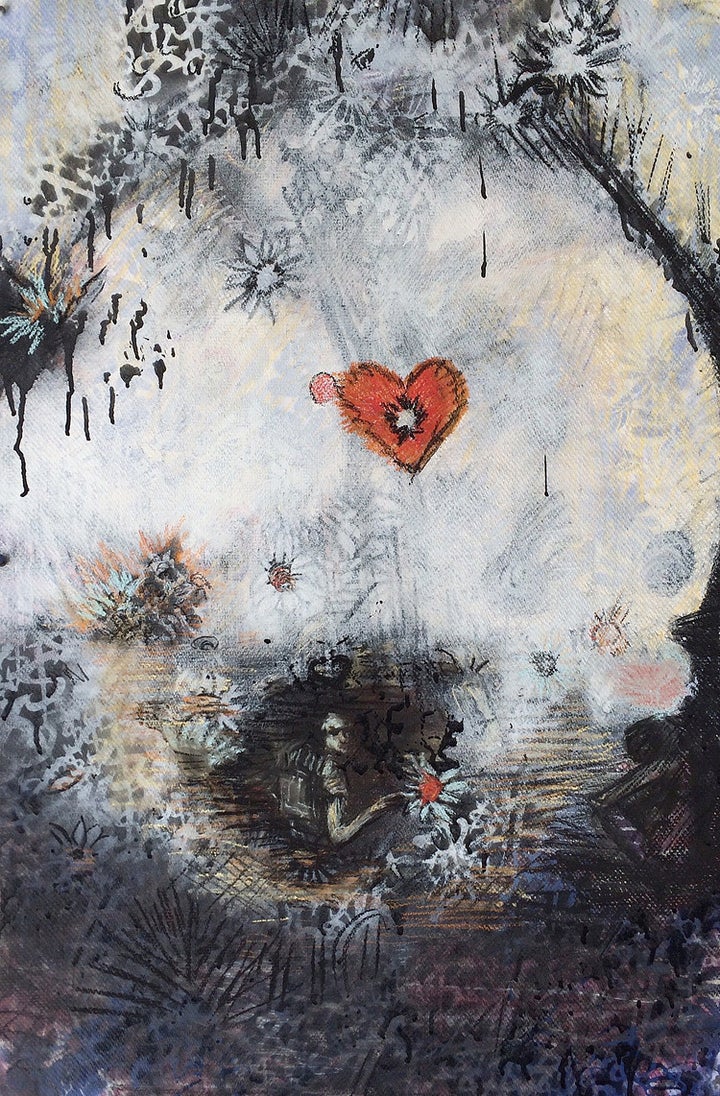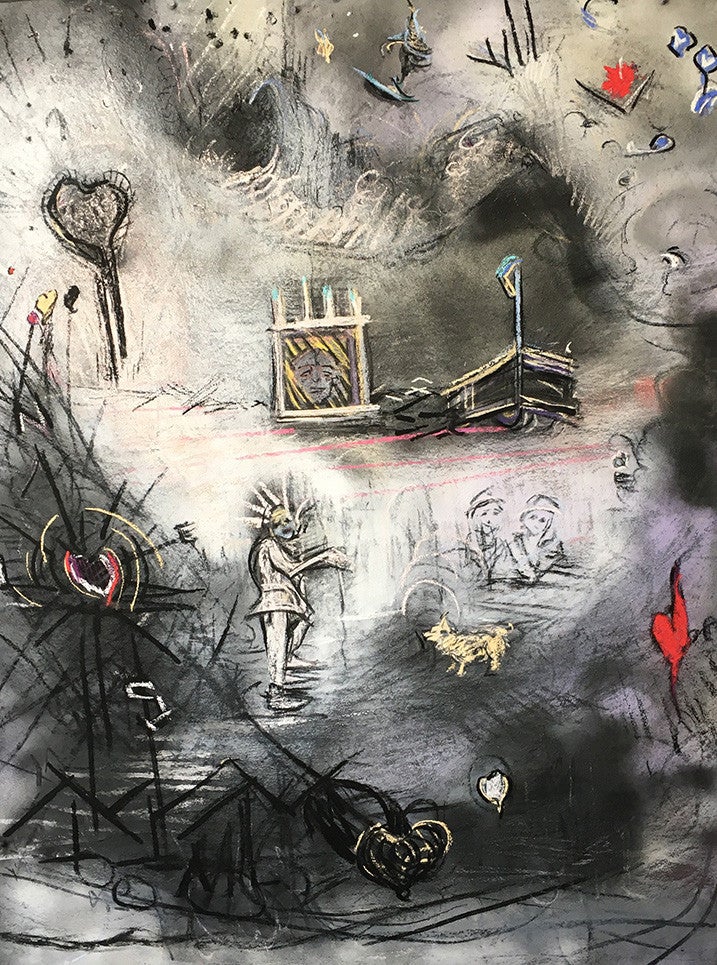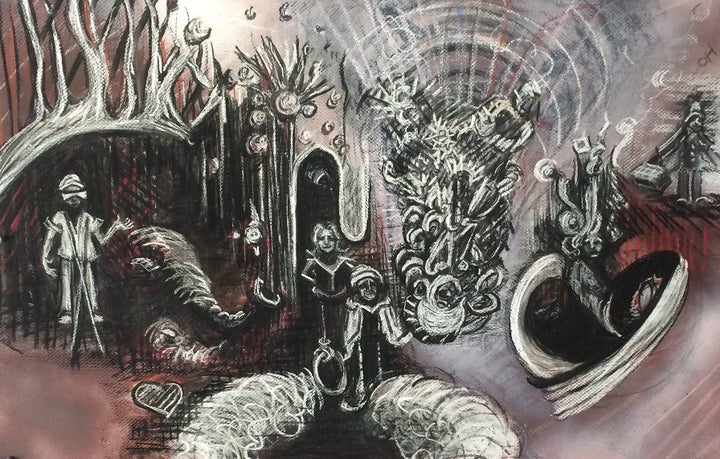 Related
Popular in the Community