NEW YORK -- Randi Weingarten, president of the American Federation of Teachers, was arrested Thursday afternoon for blocking a school reform hearing in Philadelphia, an AFT spokesperson told The Huffington Post.
Weingarten reportedly stood outside the meeting of the Philadelphia School Reform Commission, in which the group was supposed to decide which Philadelphia Public Schools would close. Weingarten, whose AFT is the second-largest teachers' union in the country, made a surprise visit to fight school closures.
AFT spokesman Marcus Mrowka told The Huffington Post that Weingarten was arrested with 18 other community activists for blocking the entrance to the meeting. He added that Weingarten was in handcuffs.
[Scroll down to read the UPDATES.]
The Philadelphia police department would not confirm the arrest, because the protest was ongoing. "I don't have any information at this point and probably won't until it's all dispersed," Lieutenant John Stanford said when reached by phone.
"There was a rally outside the building and they were probably blocking the entrance for about 20 minutes until police arrested them and escorted them away," Mrowka said. "She's in custody now."
Weingarten and teachers' unions throughout the country have protested school closure as a tool for reforming schools. Currently, the nation's largest cities are deciding which schools to close in a purported effort to save money and improve academic outcomes. But research shows that it's hard for school districts to recoup the closure savings they project, and a study from the University of Chicago's Urban Education Institute found that only 6 percent of students displaced by closed schools performed better in their new academic environments.
Activists have also protested school closures on civil rights grounds, saying that they disproportionately affect black and Hispanic families.
"Kids have suffered cut after cut," Weingarten said at the protest, according to Mrowka's notes. "The powers that be don't care about opportunity for children."
"The people of Philadelphia have come up with a plan to improve schools and it has been ignored," Weingarten said, according to Mrowka.
Chicago, which also employs AFT teachers, is currently considering what would be the largest wave of school closures in its history. On Wednesday, the city's "Commission on School Utilization" issued its final report, which concluded that Chicago Public Schools could shutter about 80 schools. It found that "closing schools and moving students … are only justifiable if, as a result, students are moved into better educational environments," echoing the UEI research. The report also concluded that "CPS has a responsibility to ensure … the safety of students who are being moved."
UPDATE: At around 8:15 p.m., Weingarten tweeted that she had been released from custody, saying: "we must continue the fight for fixing&ensuring great public schools for all kids-in Philly &US."
UPDATE: 9:25 p.m. -- In an interview following her release, Weingarten said she knew blocking the meeting would get her arrested, but she saw it as a last resort. Along with a community group, Weingarten said she had vainly tried to get a meeting with the SRC and Philadelphia Mayor Michael Nutter.
"They refused to listen and would not even consent to a meeting with us," Weingarten said. (Nutter and the SRC could not be reached late Thursday.) Even during strike conditions in Chicago, Weingarten said she was able to converse with the other side.
Weingarten said she sees the school closure plan as siphoning money away from public schools, since the plan doesn't touch charter schools. "This was really a plan to eliminate public education," Weingarten said. "This is not about how to fix public schools, but to close them -- not how to stabilize but to destabilize public schooling."
Weingarten called the closings immoral. "When the powers that be ignore you and dismiss you, then you don't have any choice but try to resort to civil disobedience to try to confront an immoral act," she said.
So she joined parents and union activists to form a group of 19 people who blocked the entrance to the meeting. She said she intentionally told Philly teachers not to join, lest they lose their teaching certification, and discouraged parents who are undocumented immigrants from participating.
"The road to justice is long and the fight is not over tonight," Weingarten said. "Some schools were saved tonight, but at the end of the day, what I am told is that by all of us doing this together, reflecting on all the four corners of the community, people throughout the country are talking about it."
Before You Go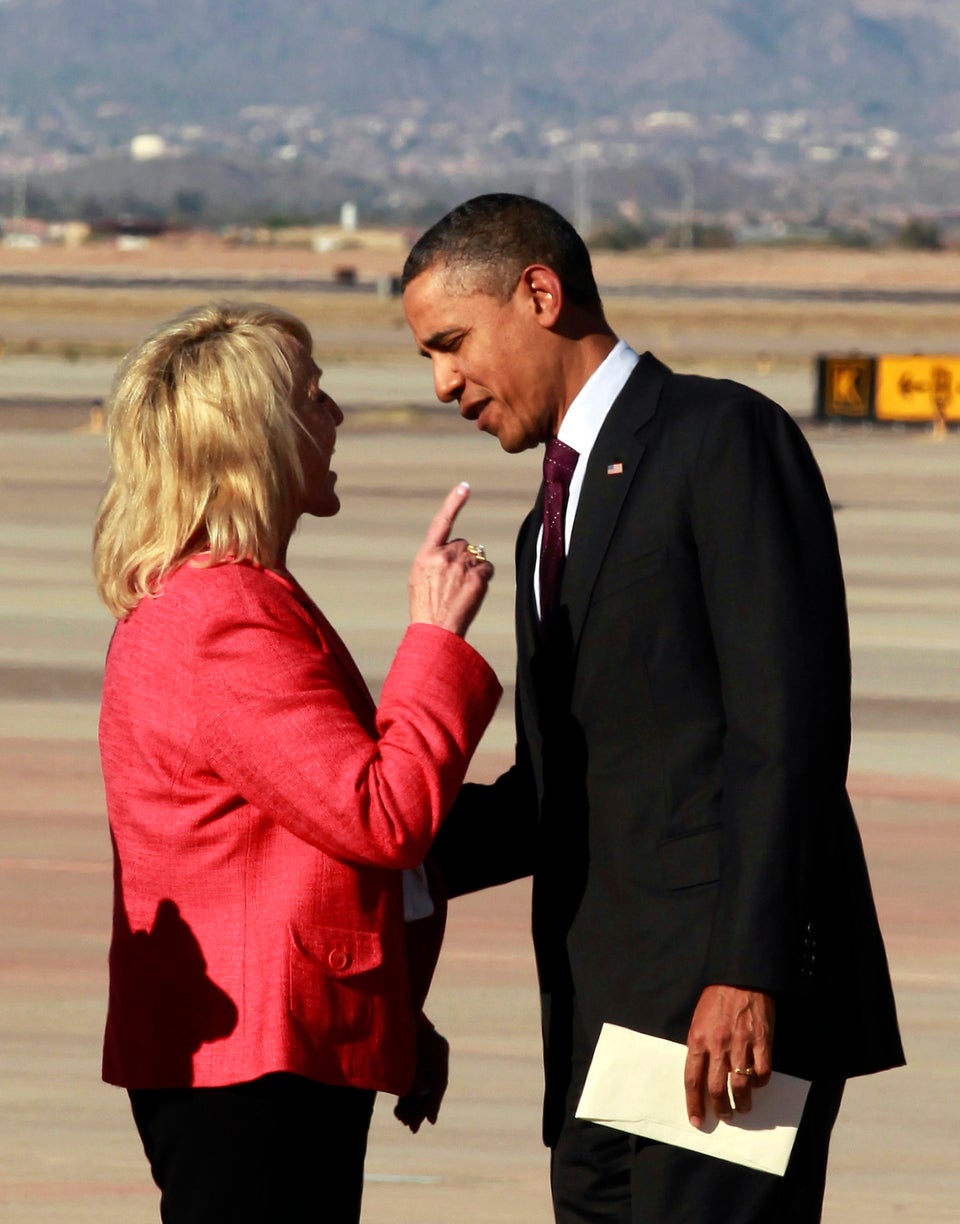 States With The Weakest Unions
Popular in the Community