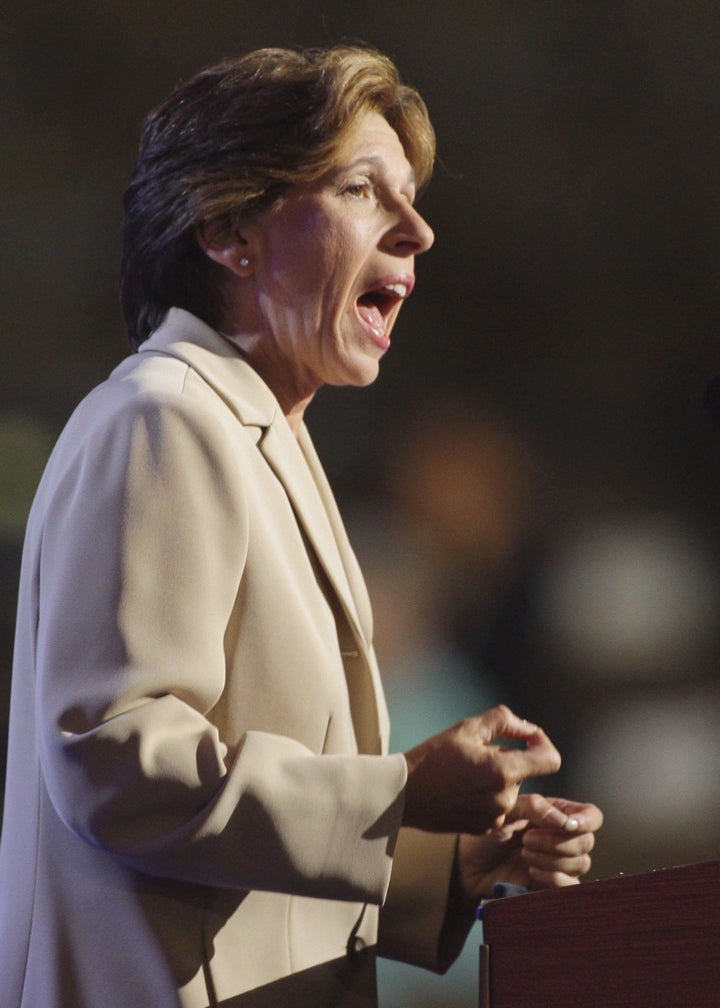 WASHINGTON -- Michelle Rhee, former District of Columbia schools chancellor, is starting a new advocacy group that will work with parents, students and teachers, as well as politicians, with the stated goal of improving U.S. schools. Perhaps unsurprisingly, American Federation of Teachers head Randi Weingarten said Monday evening that her union and others should be part of that conversation.
"Improving our schools -- and preparing our children for college, career and life -- is too important to be reduced to a choice between who is right and who is wrong," Weingarten said in a statement. "This is not a matter of whether we move forward on improving schools, but rather of how we do it, and we invite Michelle Rhee to work with us to give our kids the great schools they deserve and need."
Rhee's new organization, Students First, will emphasize teacher-performance evaluations, as well as ensuring "excellent" schools are available to all students, according to the organization's website studentsfirst.org.
Last week, Rhee was named to Florida Governor-Elect Rick Scott's transition team. Rhee said the work she'll do with Scott, a Republican, will be "totally aligned" with Students First.
In light of these new endeavors, Weingarten said she hopes Rhee will collaborate with unions more than she did in her role as D.C. chancellor.
In October, Rhee resigned as chancellor after her boss, Mayor Adrian Fenty, lost his bid for reelection in a primary in which Rhee's education policies played a role.
Read the full statement from Weingarten below:

We wish Michelle Rhee well and hope she learns, as we have, that promoting education reform through conflict and division will not serve the interests of children and their educational needs.

The many school districts that have improved student learning build on respect, and on the hard work that teachers, management, parents and the community have done together. In places like Baltimore; Pittsburgh; New Haven, Conn.; Hillsborough County, Fla.; Norfolk, Va.; and St. Francis, Minn., there is a strong culture of labor-management collaboration, shared responsibility for student success, and an intense focus on identifying and meeting every student's needs."

Michelle Rhee likes to say that teachers unions are the problem, but the leading states and countries in educational outcomes--such as Finland, Singapore and South Korea--are heavily unionized. They build on what works, such as preparing teachers well, developing robust curriculum and engaging parents. And they do so through collaboration, not conflict or scapegoating.
Calling all HuffPost superfans!
Sign up for membership to become a founding member and help shape HuffPost's next chapter