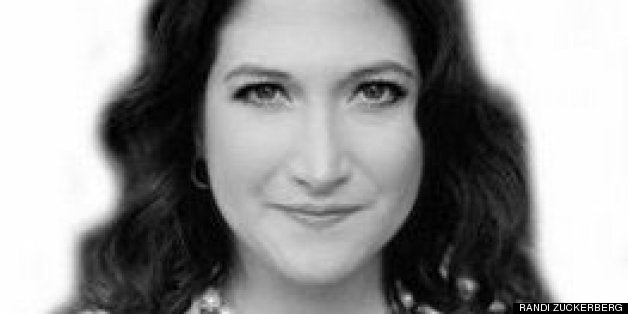 In honor of Mother's Day, I'm writing about a few of the truly terrific mothers in my life. There's been a lot of discussion lately about the difficulty of "having it all," but these women seem to have it figured out. Today, I wanted to highlight seven women whom I admire for reaching towards their career dreams, supporting worthwhile causes, and raising beautiful families.
Francine Hardaway, Ph.D.
Entrepreneur, Investor and Personal Mentor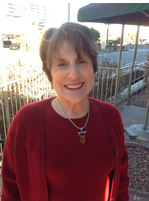 Passionate about helping others with their budding start-ups, Francine is a personal mentor and private coach for young entrepreneurs and early-stage companies. As co-founder of Stealthmode Partners, a growth accelerator for companies, she offers her insights on branding and marketing to help aspiring entrepreneurs succeed. Her dedication to tackling the challenges she sees in the world is reflected in her work as co-founder of USHealthCrisis.com and founder of the Opportunity Through Entrepreneurship Foundation.
In addition to being an amazing businesswoman, Francine is a devoted mom to three inner city foster children and two biological daughters. She wrote about her foster parenting experiences in her book, Foster Mom: A Journey of Self-Discovery. The joy and passion she brings to everyone in her life -- from young entrepreneurs to the kids in her home -- continues to amaze and inspire me.
Michelle Myers
Vice President and Publisher of BRIDES magazine And Brides.com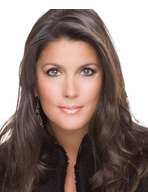 In 2011, Michelle was named Vice President and Publisher of BRIDES magazine and Brides.com. I had the pleasure of working closely with Michelle Myers on a recent project, BRIDES Live Wedding, where Zuckerberg Media partnered with BRIDES magazine to create and broadcast a crowdsourced wedding live on Facebook. It was extremely important to Michelle to include a charitable component in the project, and so she presented a substantial gift to the American Cancer Society in honor of the couple that won the dream wedding.
Michelle has skillfully managed a successful business while raising four children. I am always amazed at how willing and excited she is to offer advice and mentorship, given how busy she is with her family and demanding career.
Porter Gale
Marketing Expert, Author of Your Network Is Your Net Worth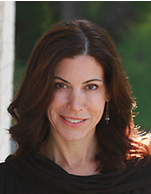 Porter Gale is one of the best networkers I know. She's publishing a new book in June, Your Network Is Your Net Worth, on the power of networking and investing in relationships in the digital world. Porter was Vice President of Marketing at Virgin America from 2007 to 2011. Now she does consulting for various startups and companies in the Bay Area, bringing over 20 years of marketing and advertising experience to the table. She was awarded the "Changing the Game Award" by the Advertising Women of New York, AdAge's Digital Hotlist, and iMedia's Top 25-Digital Marketers.
A couple months ago, I hosted a panel discussion on networking etiquette at the Zuckerberg Media studio with Porter. Since it was held on a weeknight, she brought her daughter -- homework in tow -- to the event. Her daughter watched the panel in our studio, along with executives and influencers over four times her age. Now that's a woman who's rocking it!
Ali Pincus
Co-Founder and Chief Strategy Officer of One Kings Lane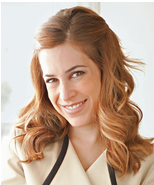 E-commerce and design seamlessly mix in One Kings Lane, the company Ali launched in 2009. She envisioned creating a curated destination to inspire consumers to discover the latest from amazing lifestyle and home brands. Together with co-founder Susan Feldman, Ali took the risk and started the company, putting her savings on the line. Recently married and just starting a family, Ali juggled it all successfully and today, One Kings Lane is revitalizing the ecommerce industry.
Ali made the Fortune Magazine "40 under 40 Brightest Minds To Watch" list. She is also the mother to two gorgeous girls and is one of the most giving people I know. She generously devotes her time and money to causes she believes in, especially the arts, culture, and Jewish education in San Francisco.
Soleil Moon Frye
Founder of Moonfrye, Co-founder of The Little Seed, and Author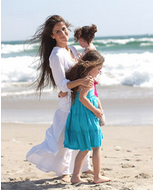 Soleil brings her passion for parenting to her career everyday. A mother to two young girls, Soleil founded a social network for moms, Moonfrye, and published a book about her transition from child actor to parent. Her eco-friendly kids clothing company, The Little Seed, was so successful that Target partnered with her and named her their official Mommy Ambassador. She is dedicated to J/P HRO, Sean Penn's foundation to help in the aftermath of the Haiti earthquake, and has traveled to Haiti several times.
Soleil often calls herself a "momtrepreneur" and is a living example that you can balance a career with parenthood. Every day, she inspires mothers across the globe, including myself, to enjoy navigating the "happy chaos" of parenting and building a life.
Lauren Zalaznick
Executive Vice President of NBCUniversal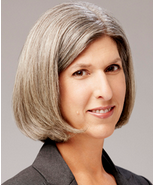 This February, Lauren was appointed Executive Vice President of NBCUniversal, where she is responsible for the organization's growth into the ever-changing digital media world. As president of NBC Universal's Women and Lifestyle Entertainment Networks, she oversees Oxygen, the iVillage site and Bravo. Bravo saw its highest ratings in 2006, 2007 and 2008 after Lauren became president in 2004. She has been featured by Fortune magazine in their "Most Powerful Women" issue, and Time magazine named her one of the "Time 100: World's Most Influential People."
In 2012, she was appointed to the Broadcasting & Cable Hall of Fame. I love how Lauren is always willing to take risks and bet on young women, something that is often difficult to find in the media industry. She is the mother of three amazing children.
Katherine Barr
Partner At Mohr Davidow Ventures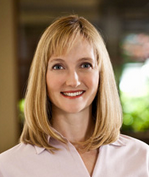 As a general partner at Mohr Davidow Ventures, Katherine focuses on supporting young companies in the digital media, consumer Internet, and mobile space. She is an advisor to Samasource, 500Startups, i/o Ventures and founding sponsor of Startup2Startup. She's passionate about changing the world through helping startups realize their vision and create value. Every year, Katherine teaches a Professional Education Negotiation seminar for Stanford's School of Engineering.
Originally from Canada, she is a founding member of the non-profit C100, committed to supporting entrepreneurship and innovation in Canada. I admire how supportive she is of female entrepreneurs and the way she helps aspiring students jump-start their careers in tech. And, miraculously, she does it all while raising her family.
These are just a few of the many women I admire for their passionate work and family lives. Through their tireless efforts, they are making the world a better place for future generations.
Who do you admire? List and tag the moms who inspire you in the comment section below!
Each time you share this Global Mom Relay piece on Facebook, Twitter, or Email, or donate $5 or more through clicking on the above graphic, a $5 donation (up to $500,000) will be donated by Johnson & Johnson and the Bill & Melinda Gates Foundation to Shot@Life. $5 protects a child from polio and measles for his/her lifetime. Funds go to WHO, UNICEF and the GAVI Alliance who distribute them to the programs and countries with the greatest need at the time. Join us by sharing it forward and unlock the potential for women and children around the globe. For more information, visit www.unfoundation.org/globalmomrelay. The United Nations Foundation, Johnson & Johnson, BabyCenter, The Huffington Post, and the Bill & Melinda Gates Foundation created the Global Mom Relay, a first-of-its-kind virtual relay with a goal of improving the lives of women and children around the globe.
Related