Hurricanes always leave our homes in a rubble. But more than the debris, the uprooted trees, and the roofless homes, it leaves us with a lesson.
That's exactly what hurricane Irma did to Florida when it hit the State with a Category 4 Storm. It is said to be the most devastating storm ever recorded in the Atlantic. Although it eventually weakened into a tropical storm, it left Florida in a mess. You can barely recognize it.
It's a very difficult time. So many people are left without homes and at least 13 people died. Our live-aboard friends are going through a hard time as well.. Out of more or less 260 boats, only an approximate of 60 boats have made it through the hurricane, our S/V Empress included. The others? Smashed by the mangroves, completely overturned at the roads, wandering around the Atlantic, and some have not been found yet.
Yes, it left Florida with a lesson. But seeing people helping people, it also left us with hope.
1) Free lunch and dinner everyday at Marathon ELKS' Lodge #2139 on 82nd Street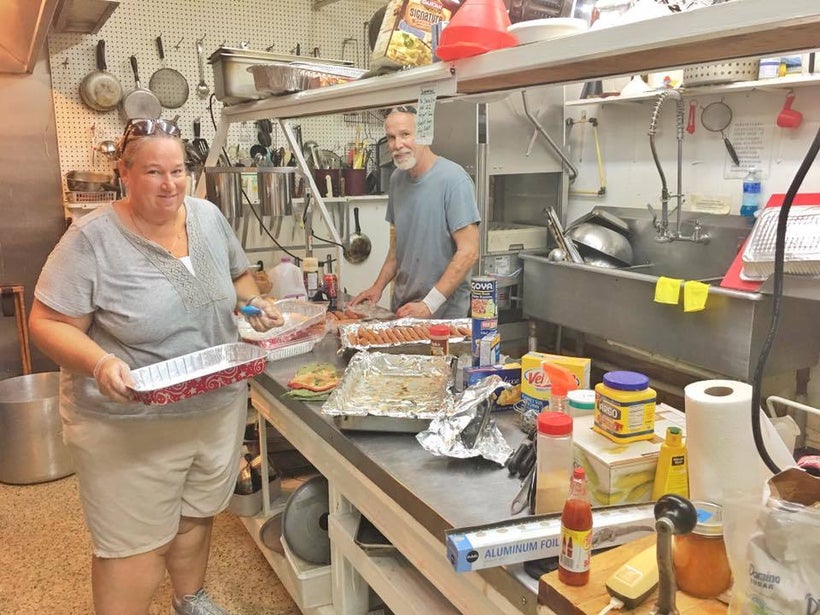 The Order spends more than $80,000,000 every year for benevolent, educational and patriotic community-minded programs in such fields as benefitting physically handicapped children, sponsoring Elks National Foundation scholarships, scouting, athletic teams, veterans' works, physical and occupational therapy programs, drug awareness programs, patriotic programs and disaster relief programs.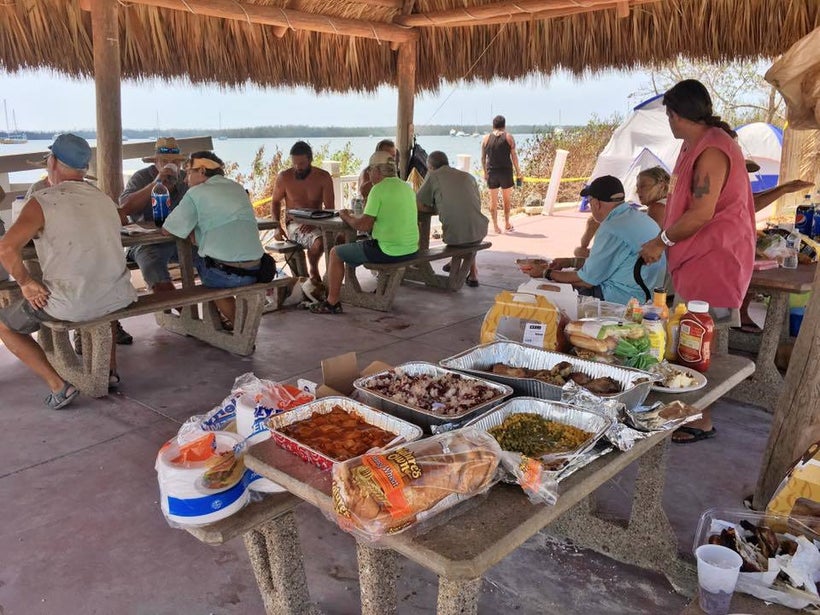 Dani and Jim Crowley, both members of the fraternal order, stayed through the hurricane in Marathon. Seeing the desperate condition of Florida after it, they opened and cleaned the lodge, organized it, and immediately prepared lunch for the first responders. Since that day, they opened the lodge for free lunch (rice, spaghetti, ravioli, etc.) not only to the responders but to anyone who needs it. About 700 people come in everyday and up until now, they have already fed about 4,000 people!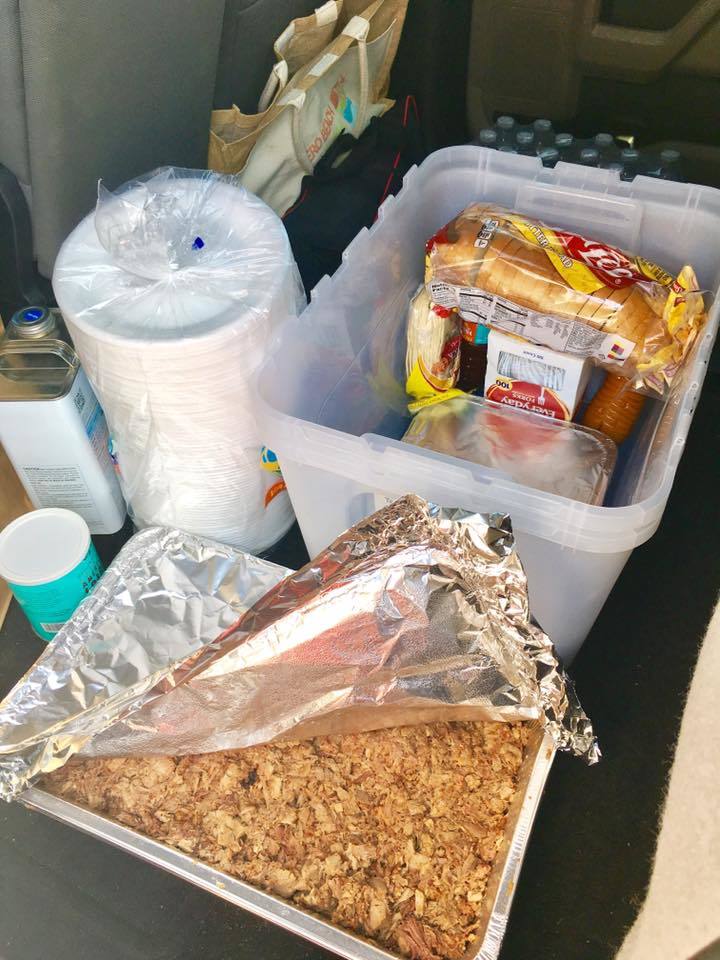 They are also considered as a distribution site for supplies like canned food, toiletries, and diapers. Two laptops are also set up at the lodge for FEMA registration. The most amazing part is these supplies came from random people all over the world and they'll continue the project as long as people want to eat.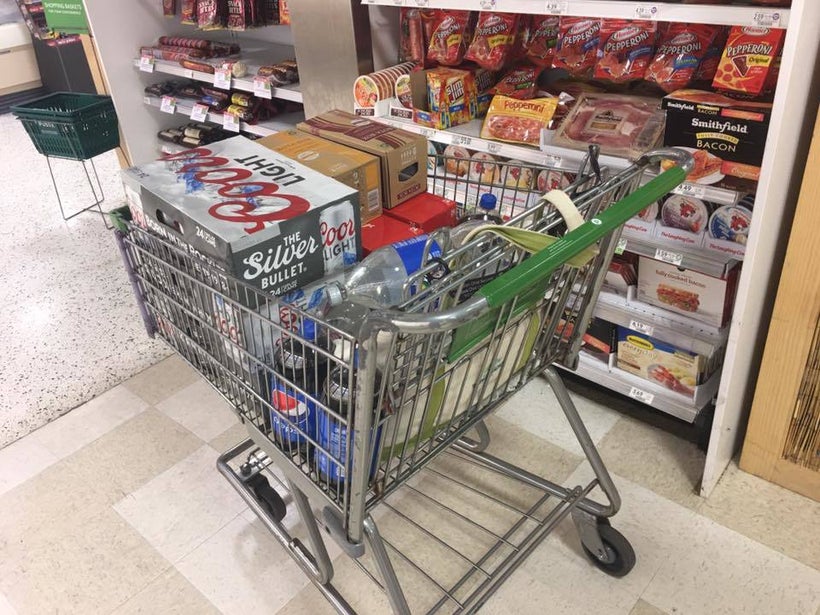 Feel free to donate at the Elks Disaster Relief Program here.
2) People are taking photos of boats, identifying them, compiling them and trying to send them to their owners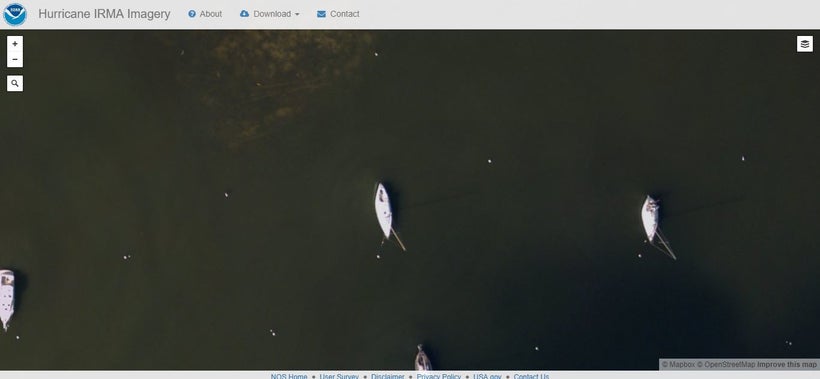 This is a lot of hard work. People are using their drones to take photos of the boats, some are collecting satellite photos from NOAA and making them hi-res so that the owners can properly identify them and know what state their boat is in. Seeing these people work days and nights just to come up with this data is very admirable.
3) Relief operations made by the Government is commendable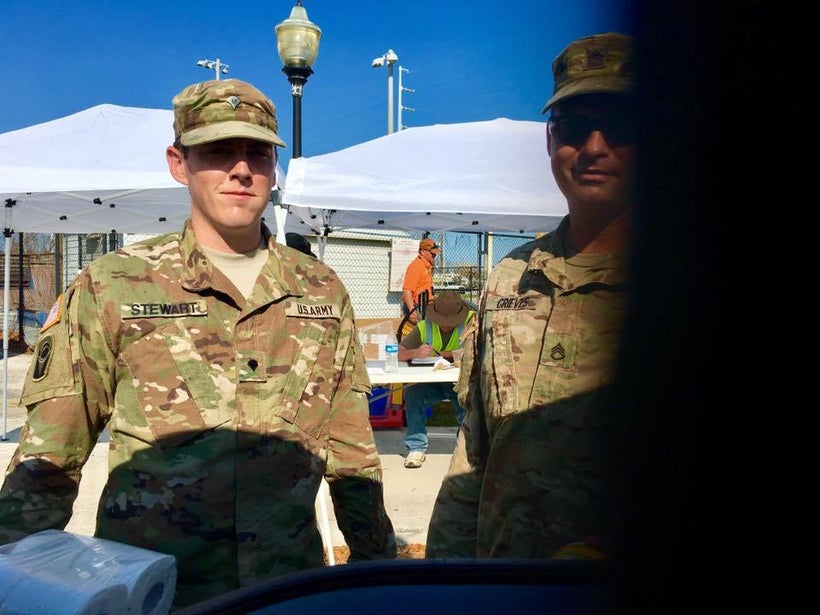 The relief operations are smooth, thanks to the US Government. Military planes are flying every now and then to protect the people from looters or any form of violence. Food, water, and other supplies are being handed by the military on a regular basis. Salute to all those working in the Government.
4) Random people are opening up their houses to take strangers in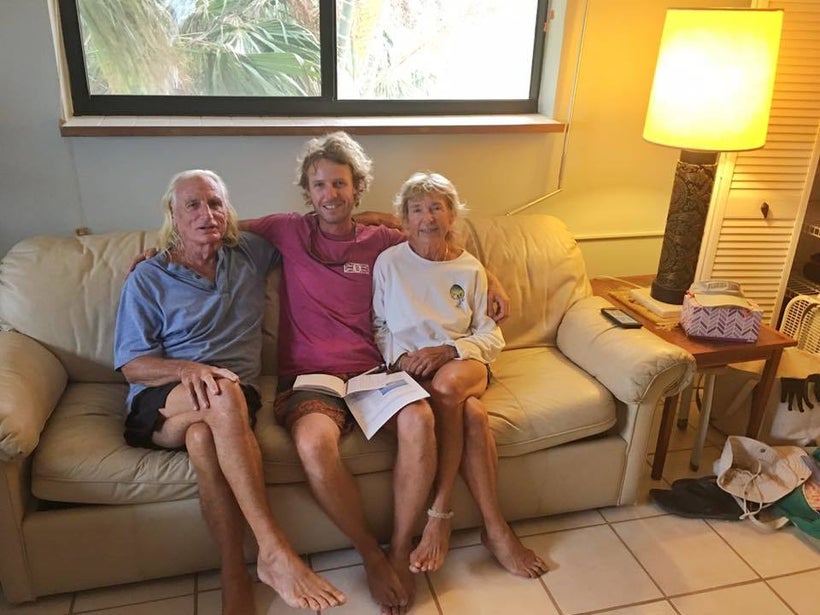 A LOT of people in Florida Keys are basically homeless now, especially the live-aboard people who lost their sailboats. They either sleep in tents or in their cars, and we all know how uncomfortable this could be. Good thing that those people who are lucky enough to have their homes are sharing their roof to those who have lost it. It's very nice to see people trusting people.
5) Free lunch and booze are being organized by several people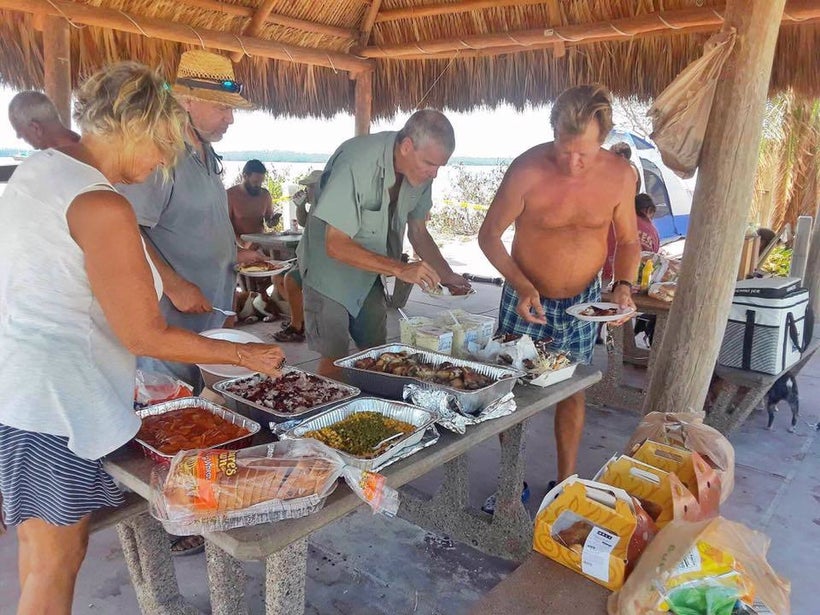 Individuals not belonging to any kind of organizations are also doing everything they can to help. From cleaning the debris to picking up supplies for the other members of the community, from giving away free coffee to organizing free lunch. I myself had organized some lunch gathering and morale-boosting and it's really nice to see how strong and amazing these people are! Special thanks to the incredible companies such as Bubba Burger and Stubbs BBQ Sauce for helping this community!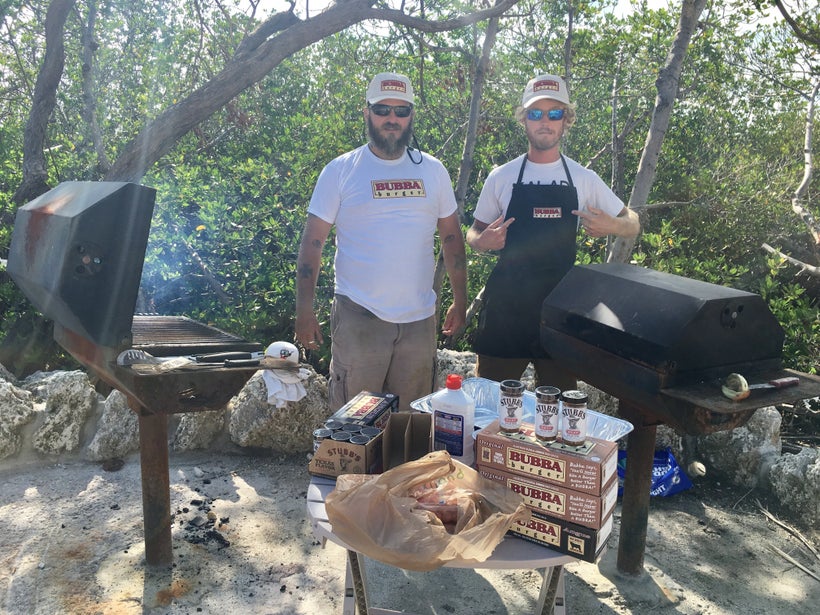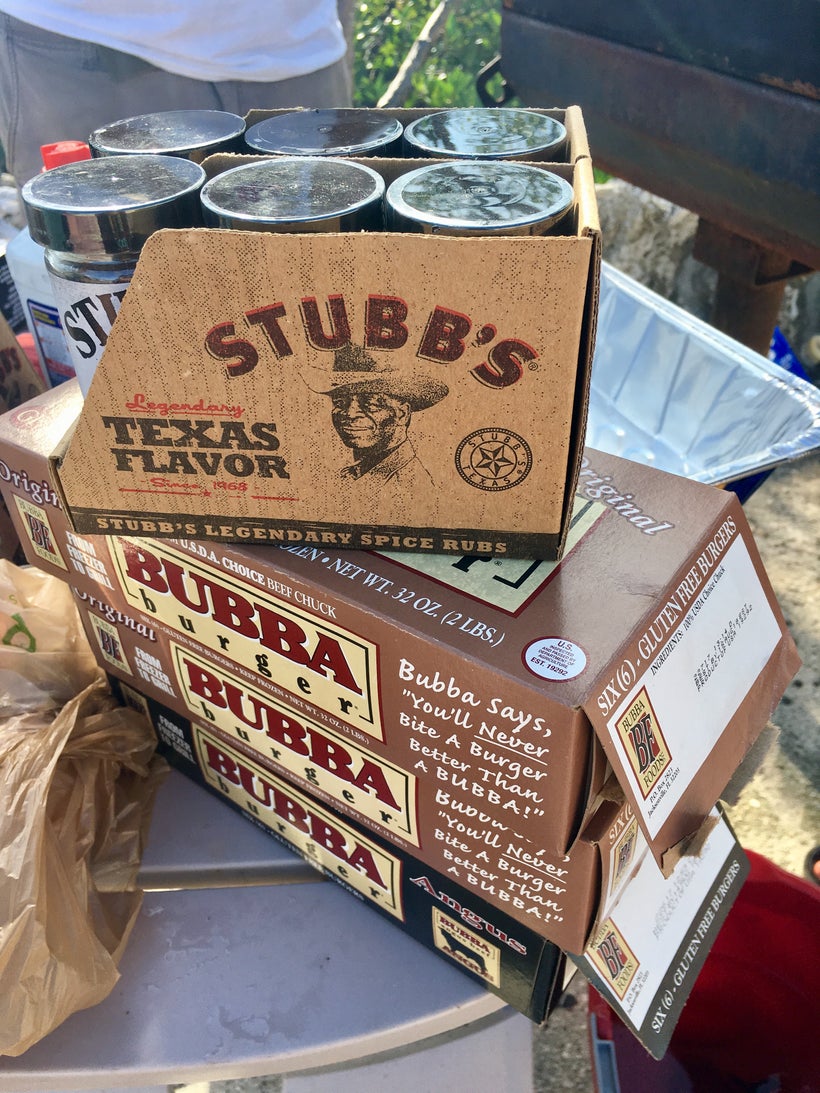 6) Free boat tow is being offered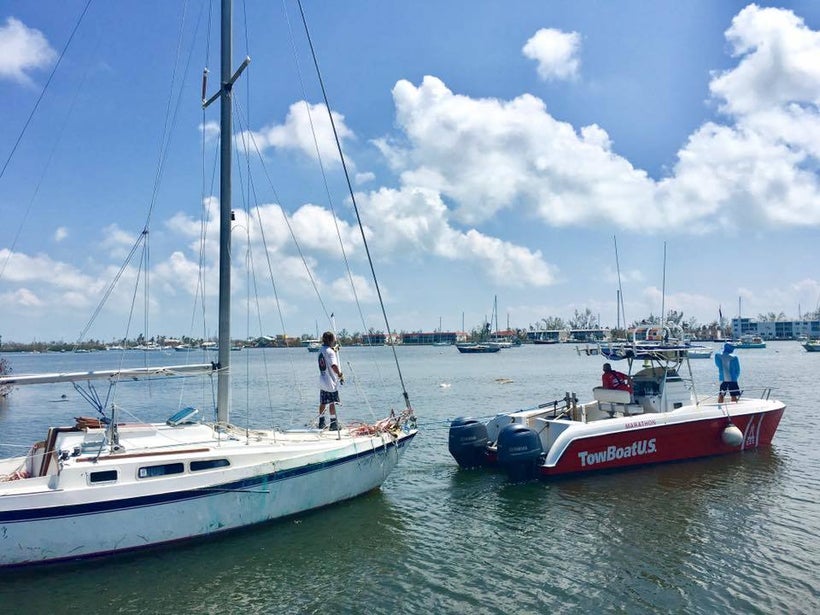 Rather taking advantage of the situation and charging people to get so much money, Bob of Tow One is doing boat towing for free! He helped people tow their boats out of the mangroves or out of the bridges where they crashed. Now, more people have access to their boats and can finally check the damage up close.
7) Business owners are almost running their businesses for free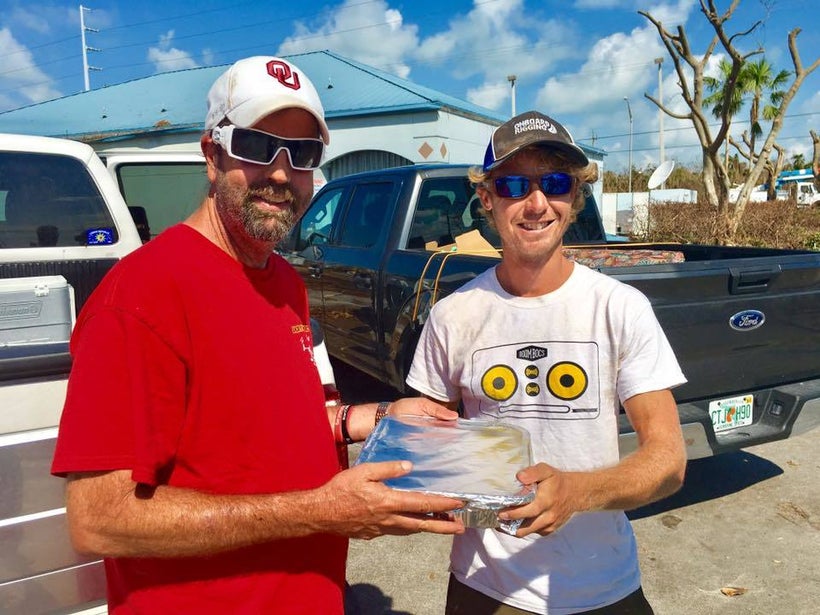 Tim Maloy of Backyard Bro's Competition BBQ Team organizes a free lunch every now and then. Their Pulled Pork and Chicken can be availed of by the people at certain times with drinks and booze too! Hemingway Rum Co. is giving away free drinking water at certain times-- 3 massive gallons for every person who needs it while their reserves last. They also sent some Papa's Pilar Dark and Blonde Rum for the sailing community!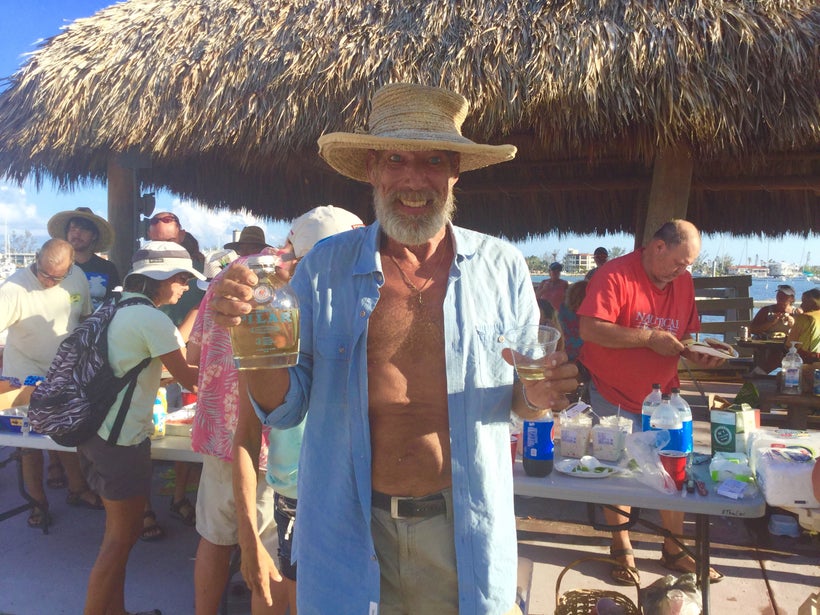 Despite all the hatred within us.. We are still human after all. It's priceless to be in this kind of situation where you see all the goodness in each and every one. There's a lot more work to do in Florida, especially Boot Key where we live.
From wherever you are, you can still help too!
This post was published on the now-closed HuffPost Contributor platform. Contributors control their own work and posted freely to our site. If you need to flag this entry as abusive,
send us an email
.