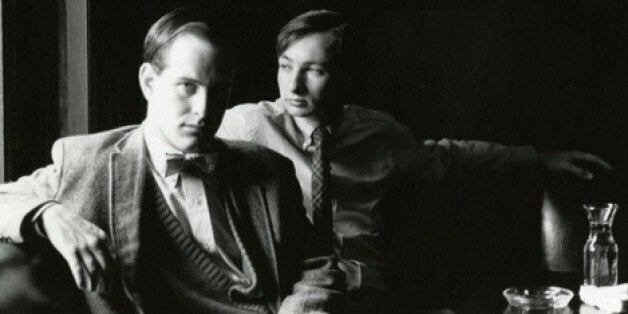 This is the eleventh installment in HuffPost Gay Voices Associate Editor JamesMichael Nichols' 30-part series "After Dark: NYC Nightlife Today And Days Past" that examines the state of New York nightlife in the modern day, as well as the development and production of nightlife over the past several decades. Each featured individual in this series currently serves as a prominent person in the New York nightlife community or has made important contributions in the past that have sustained long-lasting impacts.
HuffPost Gay Voices believes that it is important and valuable to elevate the work, both today and in the past, of those engaged in the New York nightlife community, especially in an age where queer history seems to be increasingly forgotten. Nightlife not only creates spaces for queers and other marginalized groups to be artistically and authentically celebrated, but the work of those involved in nightlife creates and shapes the future of our culture as a whole. Visit Gay Voices regularly to learn not only about individuals currently making an impact in nightlife, but those whose legacy has previously contributed to the ways we understand queerness, art, identity and human experience today.
The Huffington Post: How did The Fabulous Pop Tarts, your disco-pop-rock duo, develop during the height of New York nightlife in the '80s and '90s?Randy Barbato and Fenton Bailey: The two of us met at NYU film school and started collaborating on films together. We were living in the East Village in the '80s and The Fabulous Pop Tarts was an extension of that lifestyle. Everything we made -- music, videos, posters -- was under the banner of World of Wonder. When we realized we weren't going to get a record label we started our own: World of Wonder records. At the time there was a real can-do spirit -- that's what Downtown was all about. All of these creative people were living in this burnt-out, cracked-out neighborhood and making art, music, opening clubs and launching magazines. It was a hotbed of creativity and, more specifically, a ferment of entrepreneurialism.
We had a backstage pass to all of this. And we sang about it: We played CBGBs dressed head-to-toe in Coca Cola clothing (back when Coke started its clothing line -- which of course we loved) and sang a song called "Drink Coca Cola" -- not because we especially liked Coke but because this was the birth of the brand age. And not just for rich people who could afford them, but for everyone.
In retrospect, the early '80s was a cultural crossroads; this was when the underground hitherto defiant in its separateness went for -- to quote one of our own songs -- "Money Success Fame Glamour." Nightlife was the great networking mixer that brought uptown and downtown together, that brought the establishment into contact with the anti-establishment. And so out of that you have Madonna, Koons, Haring, Mapplethorpe, Dee Lite, They Might Be Giants, Karen Finley and many many more. A starburst of artists literally exploding out of this ghetto.
Original video shot by Nelson Sullivan.
How would you describe the work the two of you produced during your time as The Fabulous Pop Tarts?Well, we saw ourselves as a cross between The Pet Shop Boys and ELO, and I'm not sure the world was ready for that.
Ginger Canzoneri -- one of our many long-suffering managers -- called up Seymour Stein (the man who signed Madonna) who reportedly barked at her, "Haven't you ever heard of the Pet Shop Boys?" and slammed down the phone. Maybe there were similarities. We were far campier and more outré than the PSB, who were models of discretion and therefore more marketable. More talented too, possibly!
Our first single was "New York City Beat." It didn't do much. But 25 years later -- seriously, a quarter of a century -- Armand Van Helden sampled the chorus and had a hit with it. We first learned about this song when RuPaul heard his version in the trailer for The Zohan movie and told us about it. None of us could believe it! So we did have a hit in the end. We heard a rumor that Ru and Michelle Visage are doing a re-record of the track as well... so the Pop Tarts live on! [laughs]
How did your duo intersect with Club Kid culture? Did they inform and shape one another in any way?We were slightly older than the club kids, euphemistically speaking. And we also had daytime jobs -- Fenton on Wall Street and Randy on Madison Avenue. So we could never do the night club thing full-time and, although for many years we burned the candle at both ends, we are always slightly outside of things.
Now around the time that Michael Alig launched Disco 2000 we did a night, also at the Limelight, called Flaunt It! TV. The idea was we would tape a show at the club and then show it on public access TV. We had Quentin Crisp, Sigue Sigue Sputnik and some other guests. Producing a TV show and a club night while holding down a day job proved a little overwhelming. Although it was short lived, it did inspire our move into television.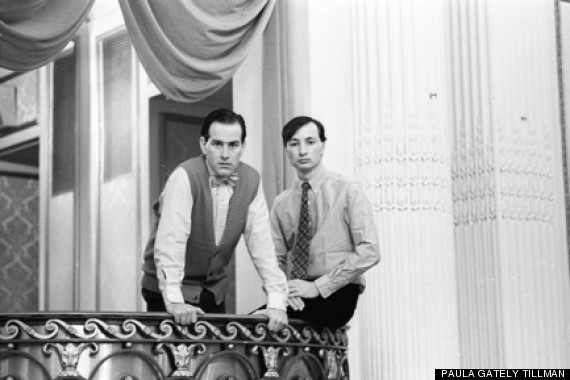 How did the two of you transition from making music as The Fabulous Pop Tarts into founding World of Wonder? What was your original intention in creating the production company?Well, we were never going to win "American Idol" for our voices. We were always interested in the total package: the looks, the clothes, the album design, the graphics, the posters, the merchandise. Pop was a delightful package that, at its best, could sum up, celebrate and parody consumer culture. So we made our own videos and even got them on MTV.
Meanwhile we were obsessed by Manhattan public access, which we watched religiously. The idea of anyone making their own television shows and having them broadcast was just so wild. Robyn Bird, Al Goldstein, Mrs Mouth, Rick X -- these were our inspirations. We were in London recording a Pop Tarts album (having finally secured that major record deal!), and we really missed those whacky shows, so we pitched the idea of a clip show bringing Brits the best and worst of New York's public access. It was called Manhattan Cable. This was a million years before the Internet and now you would call these clips viral videos and watch them on YouTube. If only we had thought of THAT!
How did you transition from creating content for a specific community, heavily rooted in nightlife, to creating content for a more mainstream audience? How did you adapt?That's just the thing. There was no transition. We never changed a thing -- the audience did. Remember the scandal when Versace created a couture safety pin dress? Punk, S&M... all these ideas on the outer edges of society end up drifting towards the center. Yesterday's shock is tomorrow's yawn. Now there's always a lot of handwringing about how this is the end of Western civilization, but on we go. We call it the MBMC - the Madonna, Britney, Miley Continuum.
It's worth pointing out that "Big Freedia Queen of Bounce" on Fuse and "RuPaul's Drag Race" on Logo are not only the #1 shows on their networks, they are also the most watched shows in the entire history of those networks. And the point is not to boast; it took years -- many years -- to get those shows on the air, and Ru and Freedia have been laying the groundwork for a long time. And during that time the audience has changed. The mainstream is ready for drag queens, twerkers -- and more.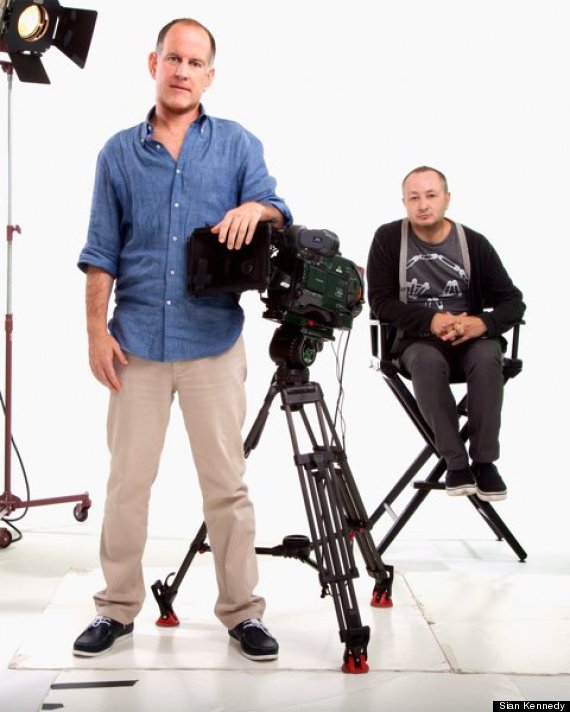 How prominent or influential do you feel your time as The Fabulous Pop Tarts was to work that you produce today?Well, once you have performed and dressed as a potted Poinsettia in red and green lamé in the front window of a clothing store on Broadway, you tend to have less shame. That's proved useful.
And we met so many people then who became good friends and collaborators: RuPaul, Lady Bunny, Mathu Andersen, James St James, Thairin Smothers, Stephen Saban, Nelson Sullivan, Gabriel Rotello, Michelangelo Signorile, Trey Speegle, Laurie Pike, Zaldy, Tish and Snooky... It seems unfair to name some and not all but they and many others have been so inspiring to us.
How would you say nightlife today differs from your time as The Fabulous Pop Tarts and prominent figures in the scene? In what way do you think nightlife has been shaped and augmented by technology?Technology has transformed nightlife the way it has transformed so many things. It has gone virtual. You don't have to go to a bar to meet people. Hello, Grindr.
One of the first things we did as producers was to create all of the video installations for Club USA. Club USA in the heart of Times Square was a fabulous high concept folly. Times Square itself had finally -- after countless attempts -- pulled off a Renaissance by going for a kind of "Bladerunner" look of screens everywhere. Instead of trying to be all classy and chi-chi it went for blaring, crass and garish. Michael Alig and Peter Gatien created Club USA to riff off of this energy. What they created wasn't necessarily a great nightclub but a suitably monstrous installation announcing the advent of the Screen Age.
Because we've been increasingly glued to our screens ever since.
Original video shot by Nelson Sullivan.
What can we expect from the two of you and World of Wonder in the future?A lot of people who enjoy "Drag Race" also like "#Candidly Nicole," also like "Big Freedia," also like "Million Dollar Listings," also like "Life With LaToya." But they have to watch them all on different channels. So they don't necessarily know that they are all World of Wonder shows. As a result of that we are putting a lot of energy into our YouTube Channel WOW Presents where you can experience many members of the family in one place. We are also building a multi-channel network where some of the amazing people we have worked with have their own YouTube channel. And you can read all about that at the WOW REPORT written by Party Monster author James St James, Trey Speegle and others.
So, really, you can expect more of everything. The very first time we ever saw RuPaul he was wheatpasting pictures of himself all over Atlanta that said "RuPaul Is Everything." What, at the time, seemed a brassy hyperbole has proven to be prescient.
Because today we are all Everything. We are all brands. And not just artists and celebrities -- all of us.
That original punk promise of Manhattan Cable is being made good on: You can have your own TV channel on YouTube. Yes, Kodak has gone bankrupt but without a doubt this is a golden age of photography. Just look at people's Instagram accounts.
This is the golden age of content.
Check out the slideshow below to view the other installments in this series. For more from Randy Barbato and Fenton Bailey keep up with World of Wonder production company here.
Popular in the Community