Looking for a new way to connect with queer men in your area while simultaneously building community? There's an app for that.
The latest gay social networking app to hit the market is Randy, a platform with all of the bells and whistles of the big-name gay social networking apps with a few added benefits. Randy encourages gay men to not only interact beyond just geolocation, but also to engage in community building through the app's "Communities" sections. It's a primary goal of Randy to focus on creating city and neighborhood-based communities.
The Huffington Post chatted with Randy's PR Manager, Peter Martin, this week about the launch of the app and what users can expect.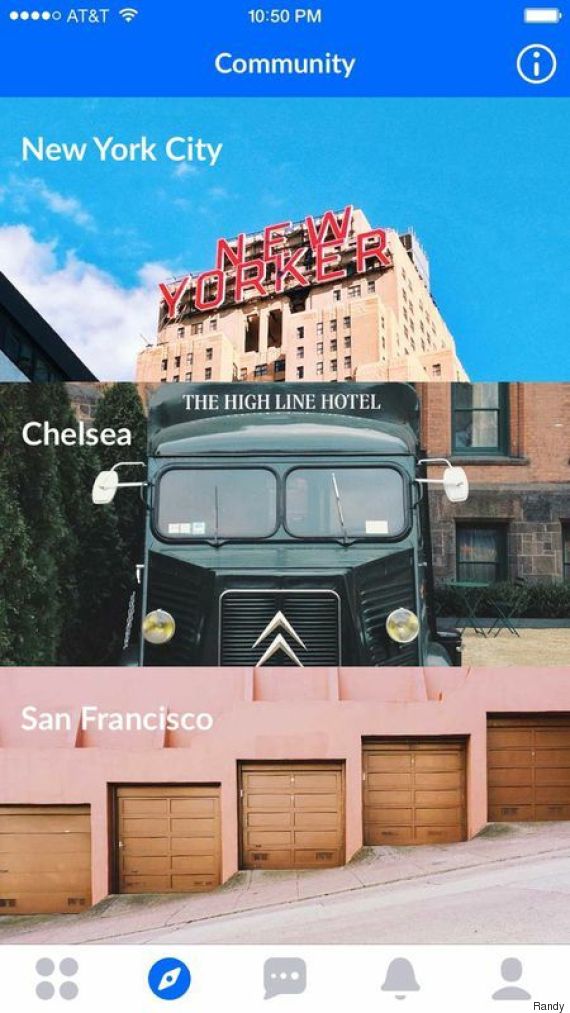 The Huffington Post: Tell us more about the concept for Randy?
Peter Martin: We see Randy as a community-driven, tailored experience for gay men to meet. Our user-centric design and multiple social functions give men the tools to interact beyond just geolocation. Randy incorporates the latest social networking tools to communicate, connect and engage. We provide a design-driven experience that gives users more control to be as open or private as they want to be. Users have the flexibility to meet one-on-one or in the comfort of a group setting through the "Communities" section.
What makes this app different from other popular gay networking apps?
Randy takes the next step in gay networking apps by focusing on the user experience and providing users with multiple social networking features to meet their individual taste and needs. In addition to the UI design, Randy focuses on creating city and neighborhood-based communities. Users explore community topics specific to their neighborhood, city and other U.S. cities.
How does the app itself function?
Randy users can start to sign up immediately and start exploring all its functions right away. Once inside, users can create their profile and start connecting. The bottom navigation allows them to find guys by location and like them, read or join in the Communities conversations, contact guys privately with Messenger, see their notifications and manage their profile. For those looking to customize their experience, Randy's intuitive filters search by
age, ethnicity, scene, body type, height, weight, looking for, relationship, and HIV status.
Randy is now available for download on iOS. Interested in learning more? Head here.