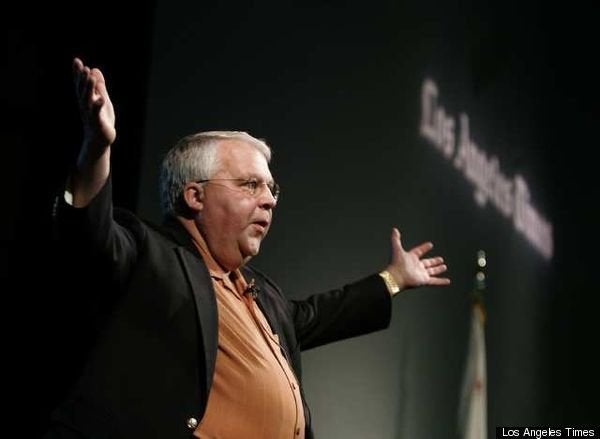 Apparently improving a struggling media company's morale is not at the top of Tribune Company CEO Randy Michaels' list of priorities. Instead, the shock jock turned chief executive officer decided to circulate a memo to WGN-AM (720) employees telling them the 119 words he better not hear them say on the air.
WBEZ's Robert Feder reports that Michaels had WGN news director Charlie Meyerson pass on his "list of forbidden 'newsspeak' words and phrases" in a memo to anchors and reporters on Monday. "Don't say them on WGN," the memo read.
"The real goal here is to avoid using words that make you sound like you're reading, instead of talking -- that shatter the image you're speaking knowledgeably to one person. By not using 'newsspeak,' you enhance your reputation as a communicator."
Feder reports that the Meyerson/Michaels memo takes it even further, urging employees to report any on-air infractions by their co-workers and "making sure to note the precise time and date on "bingo cards" he provided that contain a random assortment of Michaels' forbidden words."
As Feder points out, one would think a bankrupt company trying to "salvage an $8 billion buyout-gone-bad" would have better things to do. In any case, here is a sample of Michaels' forbidden words list. See the whole thing here.
* "Flee" meaning "run away"
* "Laud" meaning "praise"
* "Seek" meaning "look for"
* "Two to one margin" . . . "Two to one" is a ratio, not a margin. A margin is measured in points. It's not a ratio.
* "Yesterday" in a lead sentence
* "Youth" meaning "child"
Popular in the Community