The Tea Party congressman who went after a National Park Service ranger during the 2013 government shutdown has apparently had a change of heart.
CNN reported Friday that a little more than two weeks after an altercation at the National World War II Memorial in Washington, Rep. Randy Neugebauer (R-Texas) issued a formal apology to the director of the National Park Service. The letter did not go to the ranger directly, as that person requested to stay anonymous, a Neugebauer spokesperson said.
In the letter, Neugebauer admitted that he put the park ranger in an "uncomfortable position" with a tone that was "inappropriate."
"I regret how I handled that situation, and I would like to offer you my apologies," he added, according to CNN.
Back on Oct. 2, Neugebauer accosted the park ranger for refusing to let veterans have access to the memorial. The exchange went as follows, per NBC Washington:
"How do you look at them and ... deny them access?" said Neugebauer. He, with most House Republicans, had voted early Sunday morning to pass a funding measure that would delay the Affordable Care Act, a vote that set up a showdown with the Senate and President Barack Obama. With the parties unable to agree on how to fund the federal government, non-essential government functions shut down Tuesday.
"It's difficult," responded the Park Service employee.

"Well, it should be difficult," replied the congressman, who was carrying a small American flag in his breast pocket.

"It is difficult," responded the Park Service employee. "I'm sorry, sir."

"The Park Service should be ashamed of themselves," the congressman said.

"I'm not ashamed," replied the ranger.
Neugebauer was one of 144 House Republicans who voted no Wednesday night to fund the government through Jan. 15, raise the debt ceiling through Feb. 7 and avert default. In a statement released after the bill passed, Neugebauer claimed that he could not vote yes without "securing any reforms to our runaway spending."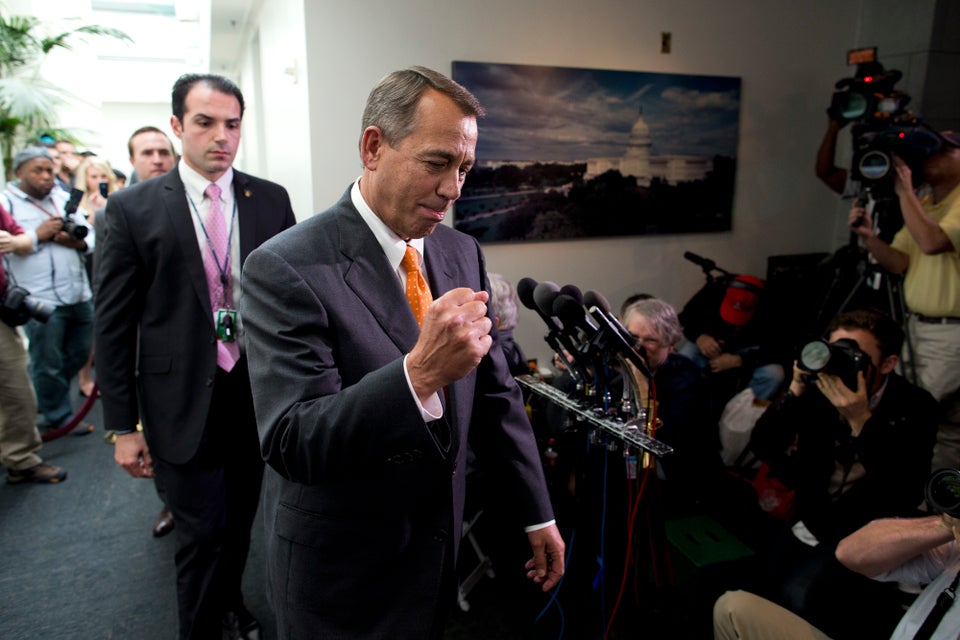 2013 Government Shutdown
Popular in the Community