A Texas congressman thinks President Barack Obama should take action to send the unaccompanied minors at the U.S.-Mexico border back to their native countries because of "the lovely way they're being treated."
Appearing on Sean Hannity's radio show Wednesday, Rep. Randy Neugebauer (R-Texas) claimed the unaccompanied minors are receiving luxuries at the temporary facilities where they are being held.
"They belong back with their families. When you look at the lovely way they're getting treated -- they're getting free health care, free housing, you know, they're watching the World Cup on big screen TVs," he said.
But the conditions at the centers are anything but luxurious. Photos released last month reveal cramped and unsanitary spaces. Because of the influx of immigrants arriving at the centers, the centers are over capacity and ill-equipped to care for everyone. The photos show children sleeping on hard floors and in tight spaces.
In addition, Customs and Border Patrol officials are investigating reports of children being mistreated by border agents, some of whom are allegedly depriving the children of food and medical care.
Neugebauer added that sending the children back across the border would reduce the incentive for other undocumented immigrants to come to the U.S.
"What they were told is coming true: 'Hey, if you get to the U.S., you're going to really enjoy being there.' We need to send a signal that if you get here, you're going right back," he said. "As soon as you send several planeloads of people back that have paid big money to get their kids here...it's going to get their attention. We've got to send a signal that we cannot be the world's peacekeeper, and we can't be the world's humanitarian relief organization. The American taxpayers can't be responsible for this."
Some Republicans have recognized the children's plight. Conservative pundit Glenn Beck announced on Tuesday that he plans to deliver food, water, teddy bears and soccer balls to the children at the border. "We must open our hearts," he said.
Joining Beck at the border will be Sen. Mike Lee (R-Utah), Rep. Louie Gohmert (R-Texas) and religious leaders.
Before You Go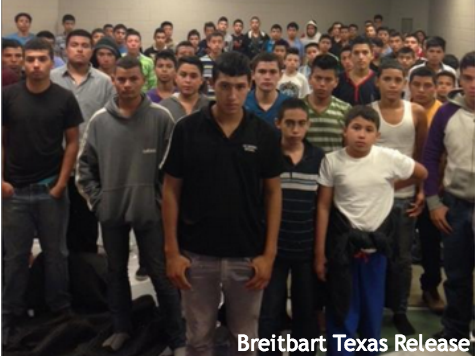 Overwhelmed Border Patrol
Popular in the Community