But if you had to narrow it down somehow, visiting each state's capital city and capitol building is a pretty great way to see the country. Since you've probably forgotten many capital cities since your elementary school days (Pierre, South Dakota, anyone?), a refresher is in order.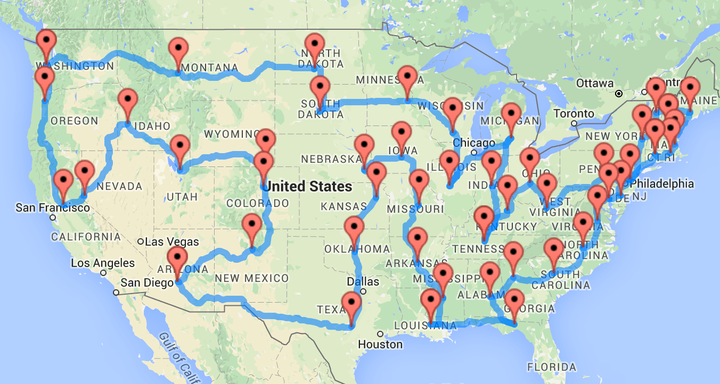 The map above shows a 13,310-mile road trip optimized to hit 48 state capitol buildings in the contiguous United States (sorry Alaska and Hawaii) in just 8.5 days.
Olson, a postdoctoral researcher at the University of Pennsylvania, created the map using algorithms and Google Maps, but you don't have to be a computer genius to plan an optimized road trip. Olson's Python code is free to use, so you can plan your own customized road trip, and there are also simpler web services like RouteXL to help perfect your adventure.
To read more about Olson's road trip you can visit his blog here.
We don't know what you do for a living, but we do know you likely need a break. And, nearly halfway through the year, we're challenging you (yes — busy, overworked, financially stretched you) to #TakeABreak.
During the month of June, we'll help you nail down how many vacation days you have at your disposal, figure out where to go, and plan a trip you can actually afford. For 30 days of travel tips, cheap flight hacks, vacation ideas and wanderlust galore, sign up for our Take A Break action plan here!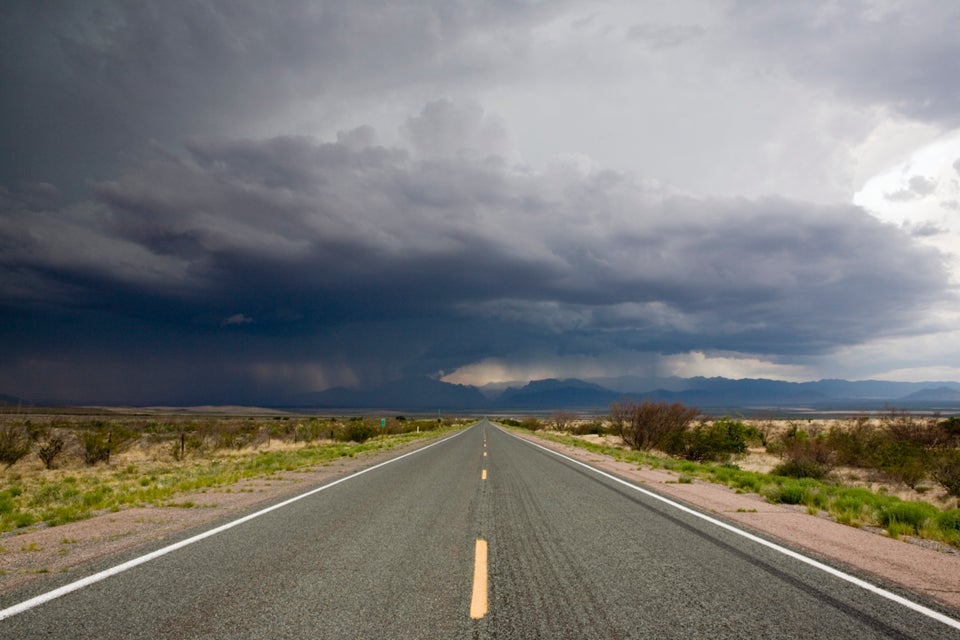 Flyover States You Should Drive Through