Raniratt, a 16-year-old Instagram sensation from Australia, told HuffPost that she first experimented with special effects makeup for a school costume day three years ago. Since then, she's become a self-taught master of gore who says it's easy for anyone to follow in her bloody footsteps:
Rani's looks are stomach-churning, to say the least. To create them, she first rolls and shapes scar wax to make fake gashes, then fills them in with fake blood and uses a special effects makeup palette to add depth. Her tools include a thin makeup brush for detail and spatulas to scoop and remove wax from the fake skin.
Here's a time lapse of one such creation...
Rani says anyone can recreate her looks for themselves. It just takes practice.
"If you spend a bit of time planning and working on makeup, it should turn out great," she told HuffPost.
She also recommends a handful of helpful YouTube channels for step-by-step instructions on how to make your skin look like it's been slashed by the teeth of a thousand werewolves.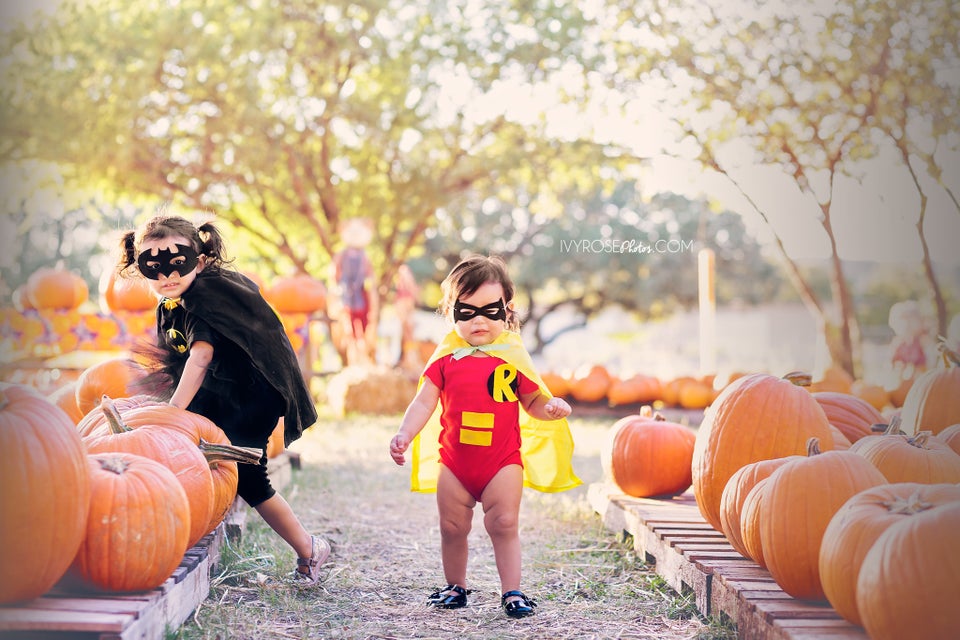 Sibling Halloween Costumes