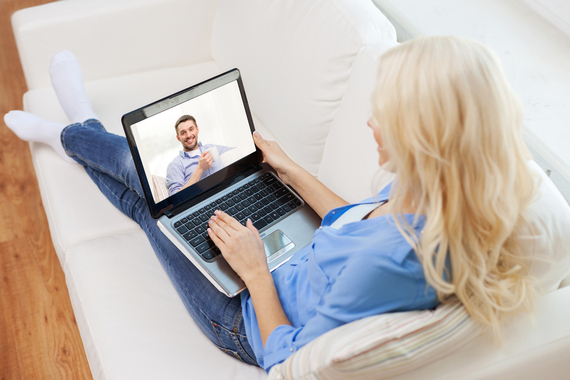 By Elyssa Kirkham, Editor
Finding love can be tricky. Thankfully, technology has stepped in and made it easier to connect with others through matchmaking and dating sites. Unfortunately, many dating sites are overpriced and frustrating to use, and it hardly makes sense to fork out $30 to get a date on top of funding the date itself. Then there are free dating sites like Tinder that can get you a high quantity of potential matches but might be lacking in quality.
To help readers find the online dating sites that offer some of the best values, GOBankingRates surveyed dating sites and sourced dating site data from FindTheBest to rank the most affordable dating sites as well as the most expensive sites to avoid. Here are our picks for the dating sites that will offer you the best services -- and most potential matches -- for your investment.
3 Most Affordable Dating Sites
One of the biggest factors affecting your experience on a dating site is the number of users. A larger number of users increases the likelihood that you can find a potential match in your area.
Quality matters too, of course, so GOBankingRates also looked at the general experience users could expect to have on the site. Most importantly, we looked at the prices charged by these sites to find low-cost or free dating sites that offer a good experience and high value. Here are our top three picks:
Price: Free to sign up and use; paid version costs $9.95 for one month or $4.95 per month for a six-month subscription.
OkCupid offers users a good blend of low cost and high volume. You can access many of its features without ever paying a cent. This accessibility and free-to-use model are likely what has made OkCupid so popular -- it gets 2.9 million unique visitors each month, according to user statistics from FindTheBest.
OkCupid's paid version, called A-List, gives users a wider view of their profiles and others, including a feature that will show which other users liked their profiles. The A-List upgrade also gives the user tools to more easily find a particular kind of match based on personality, body type and other options. A-List is priced as low as $4.95 based on a six-month package -- one month costs $9.95 -- which is one of the lowest upgrade prices we found. This $9.95 subscription rate also represents a great value to users; for every dollar spent, they get access to nearly 300,000 unique visitors and potential matches each month.
Price: Free to join; paid version costs $19.35 a month for two months or $10.18 per month for an eight-month plan.
As its name would imply, the strongest selling point of PlentyOfFish is its high number of users -- at 2.54 million unique visitors a month, users will have a lot of options, which can increase their chances of finding a good match. The users on this site also tend to be more interested in getting into a relationship, reports Consumer-Rankings.com, so if you're looking for lasting love you might have a bit more luck on POF.
Like OkCupid, POF is free to join and use, and it costs nothing to use the site's tools and features. Both sites offer a wider array of capabilities on free accounts than other dating sites surveyed. The paid POF option, which starts at $10.18 for an eight-month plan -- the shortest plan available is two months at $19.35 a month -- simply highlights your profile and makes it stand out to other users, which POF claims can double your chances of finding a match compared with its free accounts. Either way, the value offered by POF of around 200,000 visitors for every subscription dollar, according to FindTheBest, is still a better deal than many other sites out there.
Price: Free for basic membership; paid version costs $29.95 for one month or $12.49 per month for a six-month subscription. 
If you're truly interested in finding your soulmate, Zoosk might be your best bet, as this has both users interested in finding a partner and technology that helps match them. Zoosk said its "behavioral matchmaking engine learns about your preferences and uses that information to introduce you to people," generating matches called SmartPicks. If you're short on time, this can help you quickly find someone who's compatible without having to sift through a mountain of profiles. The site also provides tools to show you which parts of your profile are working in your favor and what kind of attention you're getting.
Zoosk is free to join, but more of its features are restricted to subscription members than on OkCupid and POF. For instance, you can join and get a basic membership for free that allows you to create a profile and browse other users, send winks and receive chat requests. Features like SmartPicks and even sending messages will require a subscription.
Pricing starts at $12.49 a month based on a six-month subscription while a subscription of just one month will set you back $29.95. But the $12.49 price still offers a good value by helping you reach 1.82 million monthly visitors -- about 145,000 potential matches for every $1 spent.
3 Least Affordable Dating Sites
The most expensive dating sites have to offer a high value to justify their prices, whether it's a premium experience, a more in-depth matching process or better moderation to ensure high-quality membership. Is all that really worth twice the price? The three least affordable dating sites all charge an average of $47 for a one-month membership, more than twice the average cost of the three most affordable online dating subscription services.
Along with high costs, these sites also put greater restrictions on their free versions and reserve more features for paying subscribers. Here are the three least affordable dating sites:
Price:  Limited free version; $59.95 for one month, and the lowest price starts at $13.95 a month for a 24-month plan.
Dating site eHarmony is focused on providing quality first. Users signing up with the site are walked through a lengthy questionnaire to set up a profile, which can take up to half an hour or more to complete if you're thorough. These questions are centered largely on personality, temperament and the kind of person you are in a relationship. Your answers provide the site with extensive data on you to generate potential good matches based on those metrics.
This high quality, however, comes at a price. This dating site offers a nearly useless free version that only allows you to view your profile and profiles of paying users that the site matches to you. Virtually all other features are paid, including browsing other users' profiles and communicating with them. The cheapest subscription price is $13.95 a month and requires a 24-month commitment -- find a match six months in, and you're out of luck and nearly $100.
The shorter subscriptions, on the other hand, cost more, and choosing to pay for just one month will set you back $59.95, according to LauraRuderman.org. Even with a high number of monthly users -- 1.21 million, according to FindTheBest -- this is still among the least affordable dating sites out there.
Price: Basic free version; one-month subscription starts at $44.99; lowest-price subscription is $20.99 a month for 12 months.
Like eHarmony, Match.com also has an in-depth sign-up process, but it is based much more on demographics than personality. Match.com also asks several questions about your dating preferences, from you preferred height for dating candidates to what income brackets you prefer in a match.
This matchmaking all comes with a steep price, however. Immediately after signing up, Match.com will prompt you to pay for a subscription, and it might seem like it's required to use the site -- but it's not. According to Match.com, "As a free member, you'll be able to create a profile, post photos, conduct searches, send and receive winks," as well as get potential matches sent to you.
The Match.com subscription is pretty steep, however, and is required for access to key features like sending messages, instant messaging, reviewing who's looked at or liked your profile and managing search results. The lowest per-month price is $20.99 and requires a 12-month commitment, while a one-month subscription will cost more than double at $44.99 -- and those prices are with a limited-time 25 percent discount.
Price: Free to join; $32.99 for a one-month subscription, and the lowest-price standard plan costs $16.99 a month for a six-month plan.
Because it's a niche dating site for Christians looking to meet other believers and people who share their values, it's no surprise that ChristianMingle doesn't offer the same wide pool of potential matches as more broadly focused dating sites. FindTheBest reports that the site has around 326,000 unique monthly visitors.
Despite a smaller dating pool, ChristianMingle charges some of the higher subscription prices, GOBankingRates found. The lowest per-month price we found was $16.99 per month for a six-month subscription plan, while a one-month subscription is a steep $32.99. At the lowest price the site offers, you only get access to about 19,000 potential matches for every dollar spent, compared with OkCupid's 300,000 users per dollar.
Of course, if you are Christian and want to find someone who shares your beliefs, this higher cost could be worth it. If affordability is your main concern, however, you could be better off spending your money and time elsewhere.
Calling all HuffPost superfans!
Sign up for membership to become a founding member and help shape HuffPost's next chapter