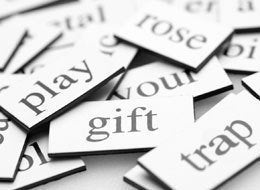 In 1971, James Dickey wrote a letter listing the top ten living American poets. Slotted in third place behind Ezra Pound and W.H. Auden was...James Dickey! Arrogant? Sure. But that kind of hubris isn't unprecedented in the poetry world. Let's not forget John Milton's belief that Paradise Lost might "justify the ways of God to men"--in iambic pentameter, no less--or Shelley's more sweeping claim that "poets are the unacknowledged legislators of the world." Maybe we should admire Mr. Dickey for having the humility to only award himself the bronze. I do love that he candidly answered the question. It's a fun one to ask about a highly subjective art.
Inspired by Dickey's list, I did some digging for opinions on the greatest poets of all time. It turns out the British press is all over this. The Guardian has printed scores of poetry-related top ten lists, and just last month The Telegraph published their "perfect library" which featured these ten "perfect" poets:
1. Shakespeare
2. Dante
3. Chaucer
4. William Wordsworth
5. John Keats
6. T.S. Eliot
7. John Milton
8. William Blake
9. W.B. Yeats
10. Ted Hughes
Did you make the same face I did when you read Ted Hughes? I like his poetry a lot, but he doesn't belong here (I'd prefer it if Sylvia Plath were on the list). You can make a good case for the rest, though one commenter rightly reminded The Telegraph that there's more to the world than Europe and America.
In 2000, British poet laureate Andrew Motion gave The Guardian a list of his top ten poetry books of all time (kudos to him for not listing anything by Andrew Motion).
1. Lyrical Ballads by Anon (1798) (Wordsworth and Coleridge)
2. Lamia, Isabella, The Eve of St Agnes and Other Poems by John Keats (1820)
3. Poems, Chiefly Lyrical by Alfred (not yet Lord) Tennyson (1830)
4. Leaves of Grass by Walt Whitman (1855)
5. North of Boston by Robert Frost (1914)
6. Poems by Edward Thomas (1917)
7. Poems by W.H. Auden (1930)
8. The Less Deceived by Philip Larkin (1955)
9. North by Seamus Heaney (1975)
10. Complete Poems by Elizabeth Bishop (1983)
Edward Thomas--a World War I poet--must have a far better reputation across the pond, and ninth place also seems awfully high for Seamus Heaney's book. Overall though, I think Motion is very fair. The British public couldn't have been too pleased that he put three Yanks in the top ten--two in the top five.
Speaking of Yanks, poets.org--the official site of the Academy of American Poets--keeps a running list of the most searched for poets on the site, giving a good indication of popularity. Not surprisingly, the list includes more accessible poets like Collins, Giovanni, Soto, Oliver and Olds, and it skews heavily towards Americans. Here are the results from 2007:
1. Charles Simic
2. Billy Collins
3. Nikki Giovanni
4. Gary Soto
5. Adrienne Rich
6. Donald Hall
7. Rita Dove
8. Mary Oliver
9. Liam Rector
10. Sharon Olds
1. Langston Hughes
2. Emily Dickinson
3. Walt Whitman
4. Robert Frost
5. E.E. Cummings
6. Edgar Allan Poe
7. William Carlos Williams
8. Sylvia Plath
9. W. H. Auden
10. Pablo Neruda
Did they exclude Maya Angelou from the list? I'm surprised she isn't the most searched for contemporary poet.
So who makes your top ten? I would have to include Shakespeare, Keats, Whitman, Eliot and Yeats...

Related