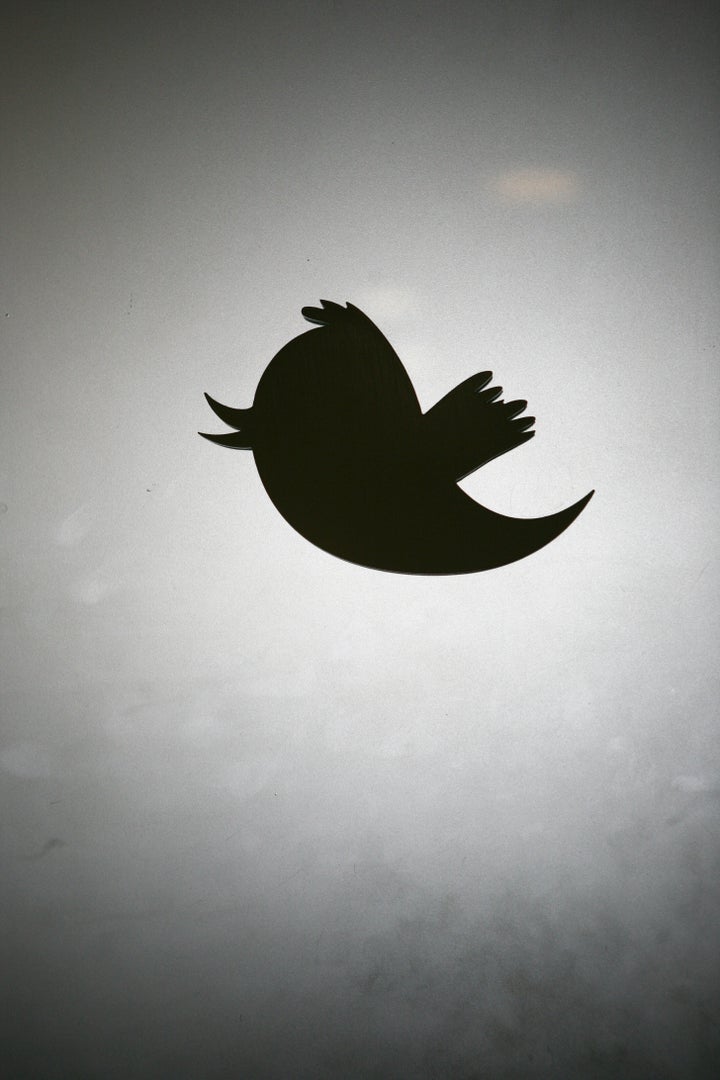 As Twitter becomes an increasingly important marketing tool, a growing crop of Internet startups are offering new tactics to rank the online influence of companies' target customers in a trend that has the potential to reshape brand-consumer relationships.
Klout, which says it provides the "standard for influence," Twitalyzer, offering "serious analytics for social business," and PeerIndex, tracking "online social capital," are three such startups that monitor activity on social media services to gauge the relative influence of Internet users on different topics.
A decade ago, Google pioneered a way to determine the most relevant sites on the web. Today, a slew of startups are working to pinpoint the most influential people using social media to help businesses turn these users into unofficial spokespersons for their brands.
Yet determining influence on Twitter is still largely a patchy and unproven process, with different companies providing vastly diverging results and relying on methods that can deliver skewed ratings by confounding authority with notoriety. These social media consulting services can also carry a stigma: Companies that admit to targeting people based on their Twitter influence can face backlash from customers made to feel like second-class consumers, experts say. Thanks to social networking sites, anyone can have an audience. A person's Twitter followers and Facebook friends present marketers with additional avenues to pitch products, with the added benefit that these endorsements come not from the brand itself, but from a trusted source or personal friend. In the same way that a snapshot of Kate Middleton can create red-hot demand for a dress, a single tweet -- from the right user -- mentioning a brand can send sales soaring or traffic through the roof. Twitter is at the forefront of companies' efforts, but with more than 200 million accounts, knowing whom to target on the microblogging service isn't obvious. Justin Bieber might have more than 9 million followers, but a tweet from him about enterprise antivirus software isn't likely to tap into Symantec's target demographic. A host of services have sprung up to help companies understand whose voices do matter in their markets. These influential Twitter users can then be targeted with exclusive invitations, special discounts or free samples in a bid to score positive mentions from tweeting trendsetters. Traditional loyalty reward programs offer similar perks, though they are most often contingent on a customer's prior patronage. In this case, popularity takes precedence. HuffPostTech asked three companies that track authority on Twitter to rank the 10 most influential Twitter users. The broadness of the topic makes determining the authoritative voices more challenging, and most of the firms noted that more specific lists could be generated for narrower topics such as "cloud computing." The results generated by Twitalyzer, PeerIndex and mBLAST varied widely. Their three lists of the top 10 influencers bore little resemblance to one another -- only one user, Robert Scoble (@scobleizer), of the 30 appeared on more than one list (see full results below). Scoble aside, the rankings did not overlap at all. The lack of consistency stems from the different methodologies each firm uses to measure influence. mBLAST, unlike its counterparts, factored in the content of users' tweets. PeerIndex filtered out Twitter feeds belonging to organizations, not individuals, from its list. Twitalyzer pulls users from a database of 350,000 accounts it has compiled. Ultimately, each service has its own standard for "influence." "The first challenge with measuring influence on Twitter is that there's no single definition," said Eric Peterson, CEO and founder of Twitalyzer. "There's no widely accepted understanding of what 'influence' means." Though each company boasts a unique approach, most rely on a fundamental set of metrics that include follower count, follower makeup, and the number of retweets and mentions, which, taken together, are intended to be proxies for the size and quality of a user's audience. Almost all clout-computing services calculate a score between 1 and 100 that reflects a user's influence. Yet there are concerns that the data used to rank a Twitterer's status may be unreliable, prone to conflating buzz with authority. Retweets and mentions can at times point to controversy, rather than influence. For example, the Kenneth Cole Twitter account saw its score on Klout skyrocket from around 45 to 73 after a controversial post about protests in Egypt set off a cascade of tweets, retweets, and mentions. In this case, @KennethCole was ticking off its audience, not trend-setting. "Even with quantitative analysis, you need to do qualitative work. The process can't be completely automated," said Wessel van Rensburg, founder of Raak, a social media and brand strategy consulting firm. "If you actually want to make sure that a person is the right one to promote a brand, you need to go to his blog and Facebook page and Twitter feed." Basing public relations efforts on Twitter influence scores can also be seen as both unfair and running counter to social media mores. Individuals have embraced Twitter in part because of the opportunity it provides them to speak directly to a brand and elicit replies, no matter their status. Even the companies that create the tools used to measure authority express concern that brands may alienate consumers by offering special perks or services to some users and not others based solely on follower count or retweet rate. "I don't think that organizations should necessarily be making decisions about whether or not to respond to complaints, concerns and requests for help based on a single number [quantifying their influence on Twitter]," said Peterson. "First, that's the wrong way to approach social media and second, there are no standards for those scores, people don't know what goes into them. You run the risk of alienating a person who could be your most important customer ever." Experts advise companies that take advantage of these services to keep quiet about their efforts to attract Twitter authorities as they risk attracting poor press. The evolving maxim for brands seems to be: Get the influencers to talk, but don't talk about the influencers. "Businesses should be aware that if you are finding influencers based on these tools, you don't want to publicize it because it's easy to alienate people who might not be influencers," said Peter Shankman, founder of Help A Reporter Out (HARO) and a social media adviser to Fortune 100 companies. "There could be a potential backlash if you say, 'we're going after people because they're influencers.' Don't share the methods of how you're finding your people because there could be bad press." Despite the risks and the still evolving standards for influence, going after Twitterers with clout can potentially have real results on a company's bottom line. Even with the risks and uncertainties, it can be worth the investment. "If I tweet about something I like and I have influence that can translate into sales," Shankman said.
THE MOST INFLUENTIAL TWEETERS IN TECH:
Eva Miranda
Computer Software
Devender Singh
Online Web Info
Tablet Advisor
Launch Mobile
Computer Shopper
Michael Johannes Manger
Michael Redd
Ipad Apple Tablet
mashable
jack
scobleizer
ariannahuff
arrington
timoreilly
kevinrose
ev
billgates
dens
Karaswisher
Maryjofoley
Waltmossberg
johnpaczkowski
fromedome
scepticgeek
scobleizer
mattcutts
om
parislemon
dannysullivan
charlesarthur
Popular in the Community