Just who is Rodney Leonard, and how has he come to occupy one of handsomest and most comfortable duplex apartments in the City, on 137th Street in Harlem, decorated with a king's ransom worth of African art? Wouldn't you like to know? Well, by all means, do read on!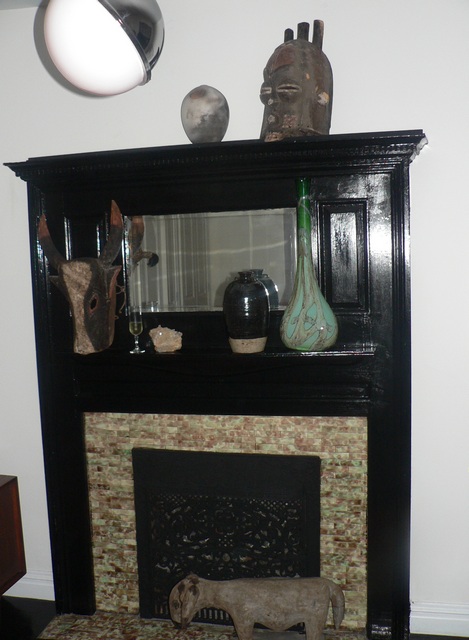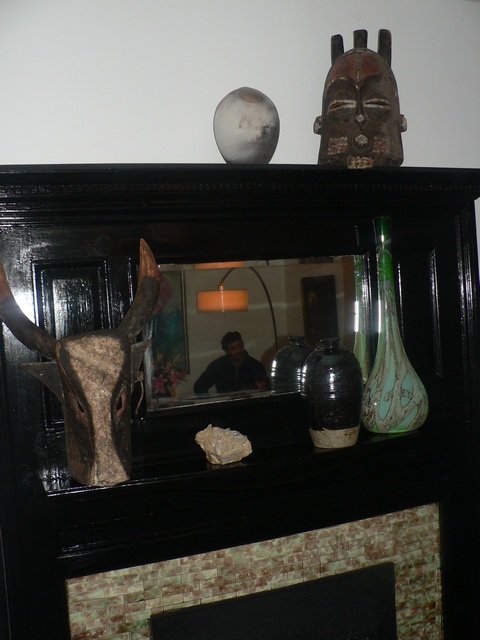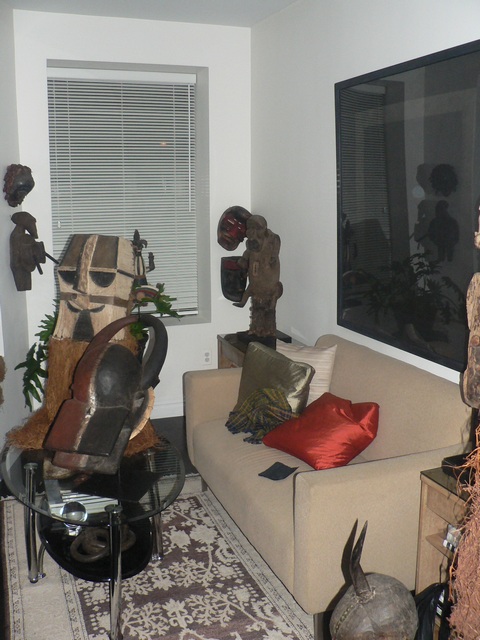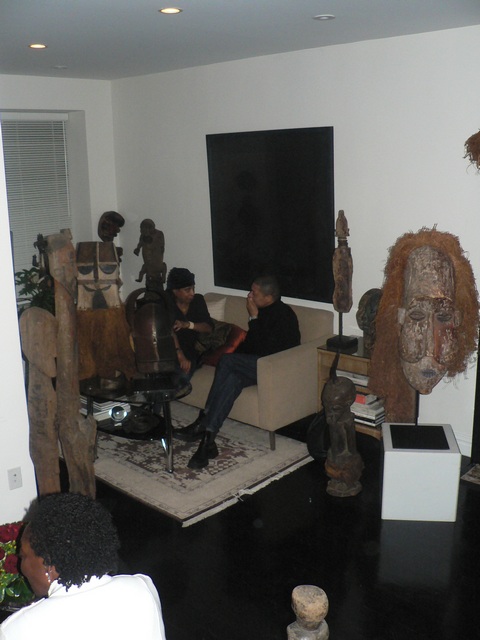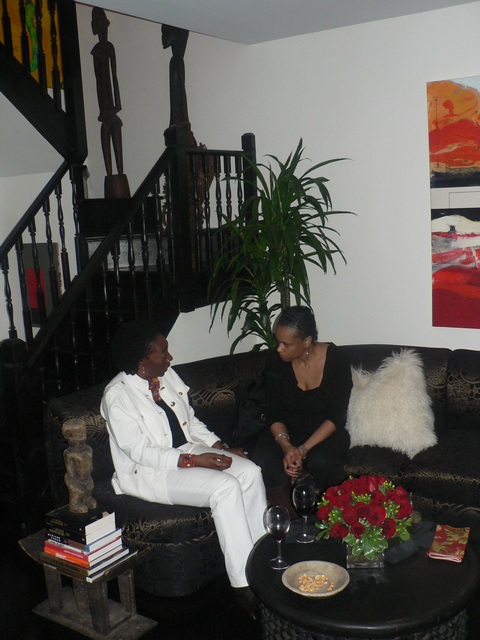 Whatever color one is, no matter how rich or poor, moving to Harlem is likely to seem like coming to the 'Promised Land'... Not that multi-million-dollar row houses and condominiums blind anyone to persisting swaths of poverty, poorly-performing schools or a host of other endemic social ills.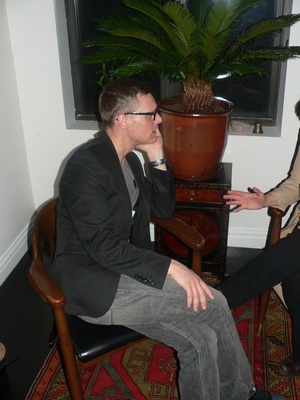 Yet, notwithstanding such problems, Harlem still offers all who live here, irrespective of class, a possibility of a better life, at the world's best place...or, as Alicia Keys sings, "I love New York!" The quality of housing, its comparative spaciousness and relative affordability, its sense of place and historic ambiance, are all unrivaled on Manhattan Island.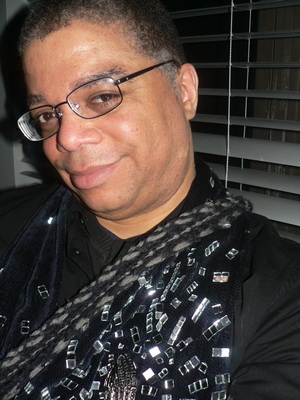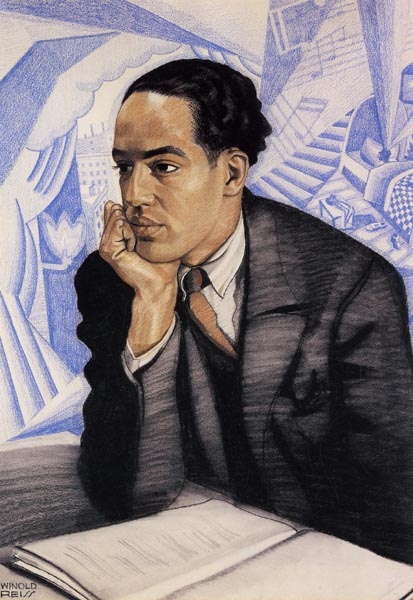 This was what drew me here in 1985 as I contemplated graduate studies in Columbia's Historic Preservation Program. Over the years, such benefits had also lured other Ohio natives. Langston Hughes was one, and the classical singer, author and critic who would become his last personal assistant and secretary, Raoul Abdul, was another.
When I first arrived Uptown, one initial surprise was reading a review written in the New York Amsterdam News by Raoul about a production of Tosca at the Metropolitan Opera. Discovering, in an otherwise lack-luster journal, such readable, yet nuanced insight and scholarly erudition, astonished me, in the same fashion as finding art pottery and fine silver, offered for trifling sums that even I could manage, at local thrift stores and junk shops. 'Who was this African American connoisseur,' I wondered, 'and how did he come to have such an unusual name?'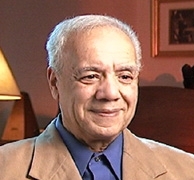 Becoming friends by the early 1990's, in time I learned he was born not far from my home in Akron, at Cleveland, Ohio, on November 7, 1929. Raoul Abdul's father was from Calcutta. His patrician black mother was able to trace her ancestry back to the pre-Revolutionary War period. His aunt married Count Basie.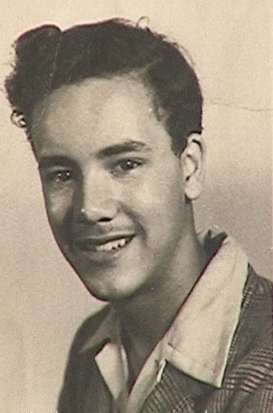 Educated at John Hay High School, precocious Raoul was participating in children's theater productions by age six. Following high school, he began working as a journalist for Northeastern Ohio's leading black newspaper, the Cleveland Call & Post. Wildly attractive, highly-gifted and gay, Raoul was noticed and encouraged by the extremely rich art patron Leonard Hanna, whose backing allowed the 22-year-old to move to New York in 1951. Eventually earning a diploma from the Vienna Academy of Music, Raoul also studied at Harvard, the New School for Social Research, the Cleveland Institute of Music, New York College of Music and the Mannes College of Music.
Singing with such notables as William Warfield and Marian Anderson, a founding director of Harlem's Coffeehouse Concerts, Raoul served as literary assistant to Langston Hughes from 1961, until Hughes' death in 1967. Cast, through this position, into the sometimes unwelcomed role of confidant, Raoul put to rest, for me, the spate of academic equivocating about his boss and friend's sexuality, stating, "Unfortunately, I was obliged to sleep with Mr. Hughes twice."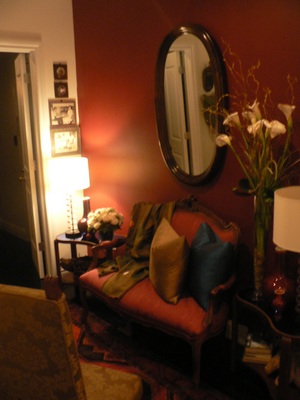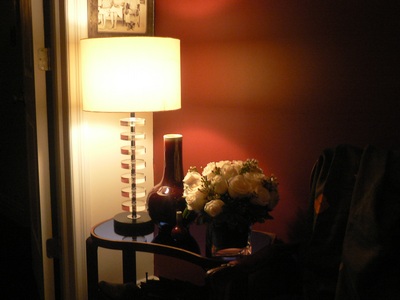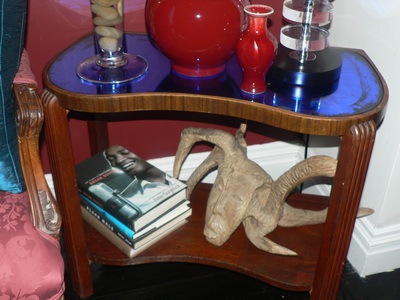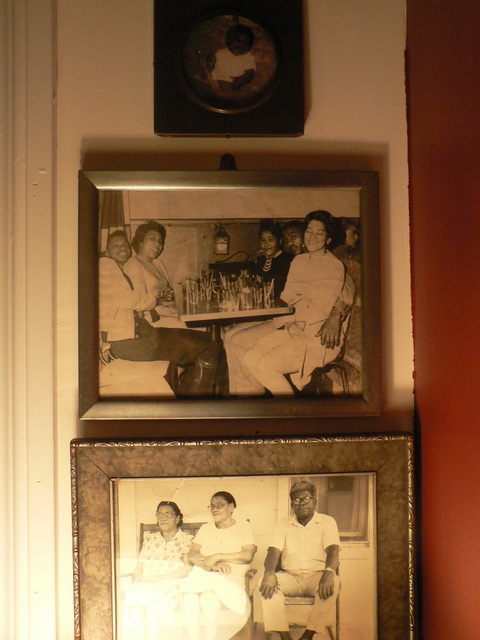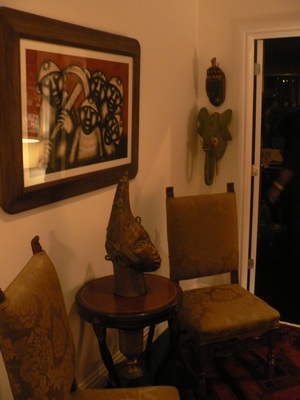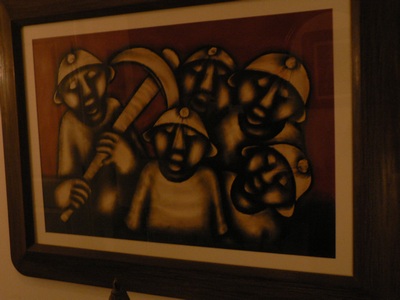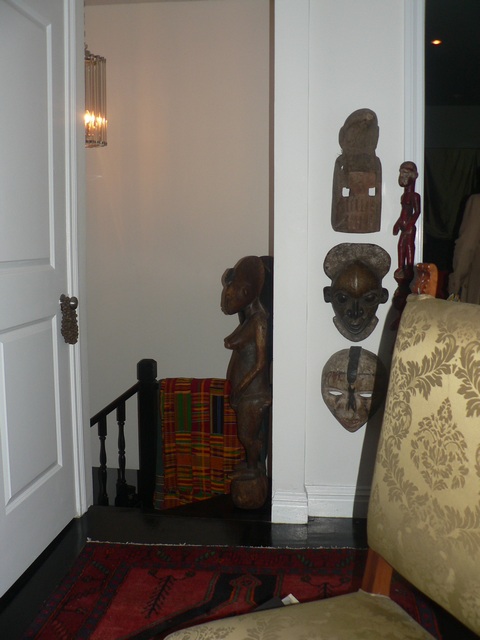 With such advantageous connections and prodigious talents, what became of the glittering career everyone expected of him? "I had two rather bad addictions," Raoul explained once over lunch, "I was an excellent musician, and I cared greatly about music. But I cared more about drinking and sex.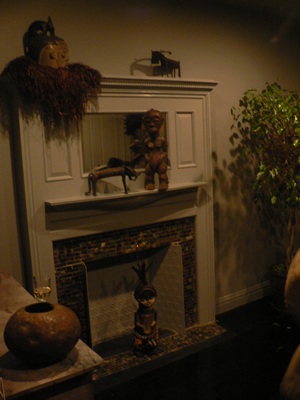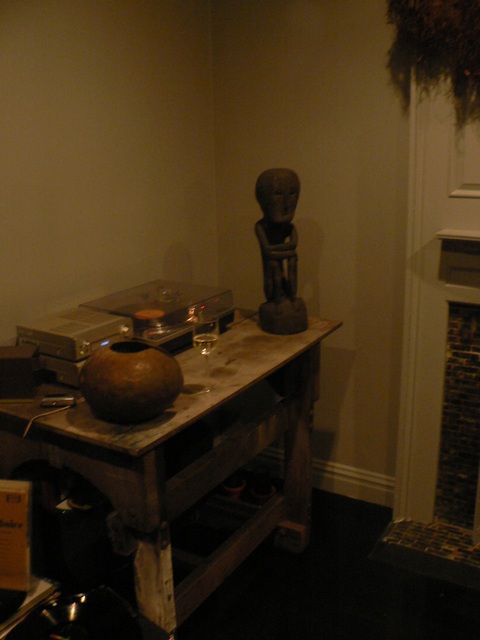 Having written several books himself, Raoul was very heartening about my book, Harlem Lost and Found, an Architectural and Social History, 1765-1915. As to my Forthcoming Homo Harlem, Lesbian and Gay Life in the African American Cultural Capital, 1915-1985, Raoul was beside himself, with both praise and support. Following the Gay Pride Parade in 1995 he wrote in his column in the Amsterdam, "
Michael Henry Adams is a knowledgeable young man who has studied Harlem's history and architecture. He is writing a book about Harlem's gay and lesbian past, and I only hope that some of you can take some of the things he's discovered..."
Relocated in Riverdale from his West 22nd Street apartment, following the death of his long-term white lover, after heart-by-pass surgery, Raoul Abdul died quietly on January 15, 2010, at the age of 80.
Wherever he lived, no matter how much he might be earning or drinking, Raoul's surroundings were always especially elegant. Was that a function of his being homosexual? If his apartment, and those of other gay friends, are any measure, it certainly seems to be the case. Then too, ambition and faith in our own abilities are yet other traits, common to those I know with the most inviting homes.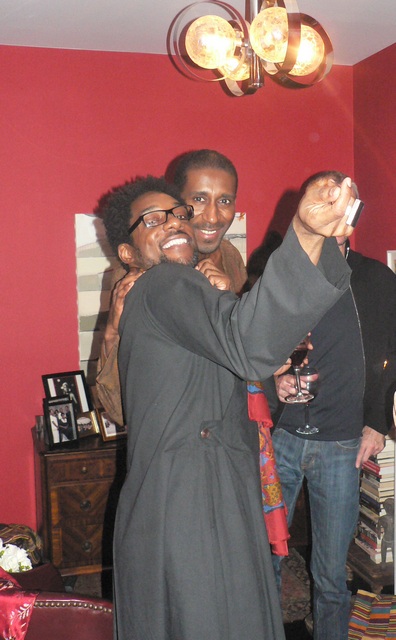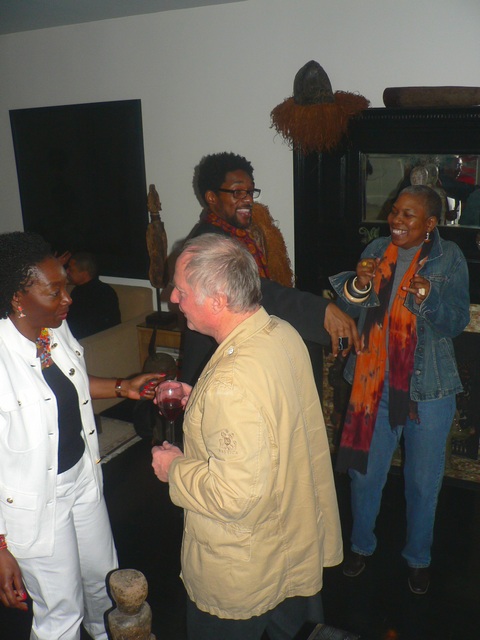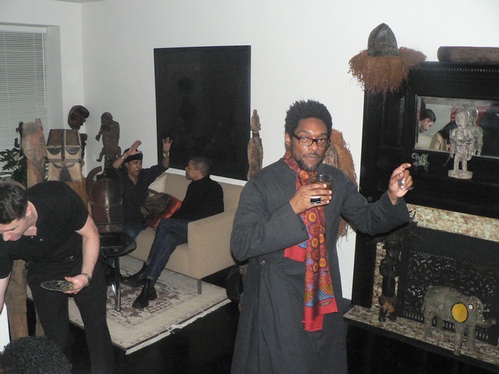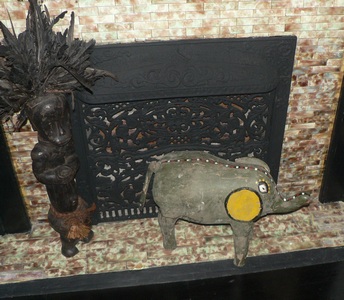 Take Rodney Leonard, for example: throughout the last two decades of our friendship he has inhabited three different spaces. Each has been successively more refined and luxurious than the last. All three were in converted Harlem townhouses, and the last two were duplex suites! Now then, apartments occupying more than a single floor, are an exceptional feature of New York living, reserved ordinarily, at least outside of the movie Precious, for the Hannas, Vanderbilts and Astors of the world.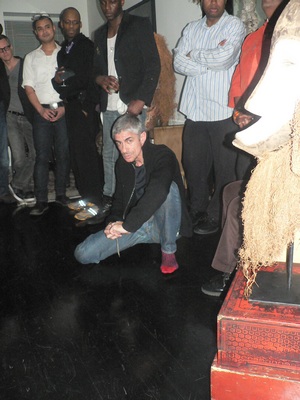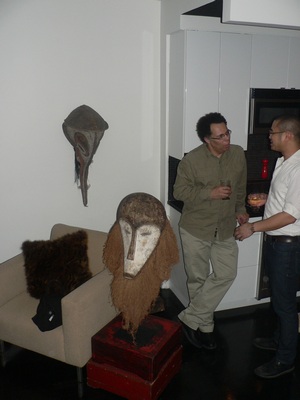 In this, and in other ways, Rodney is an exceptional fellow. A veritable Langston Hughes-Richard Bruce Nugent-James Baldwin-Raoul Abdul reincarnation, he is both a devotee and patron of the fine arts, and in the tradition of these pre-Stonewall gay men, he is also an inveterate and unexcelled guest and a giver of outstanding parties.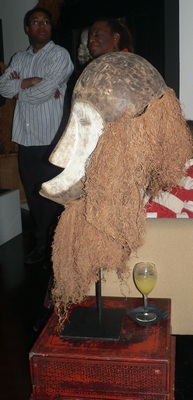 As in each of Rodney's previous abodes, in fact, although pleasantly enough planned for everyday living, every decorative element, each domestic arrangement, has been carefully calculated to best contribute to the pleasure of his guests and the ease of entertaining incessant throngs of expectant friends.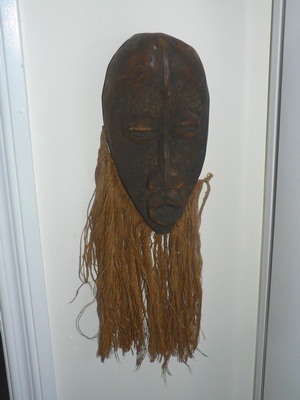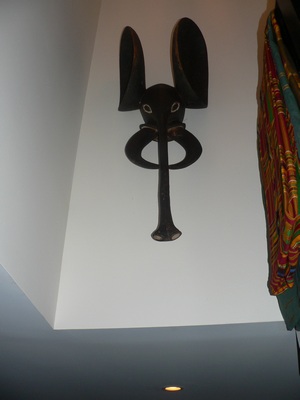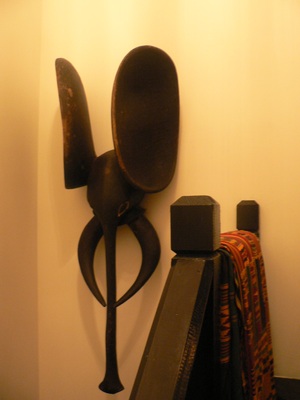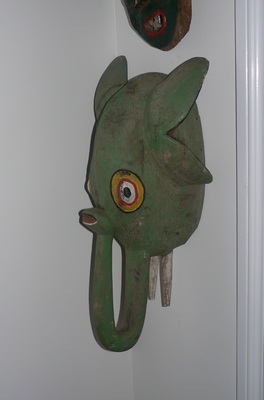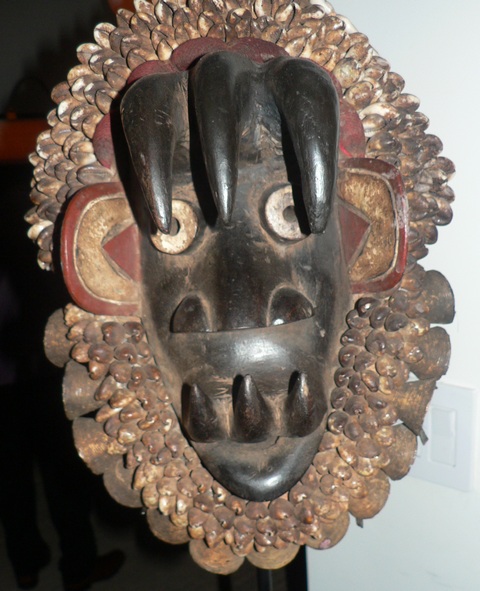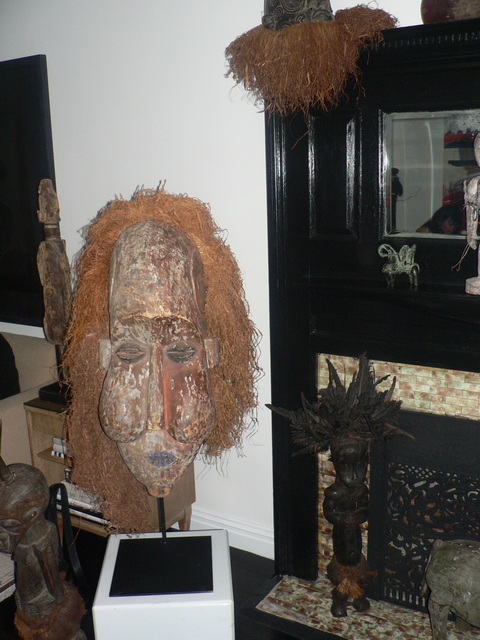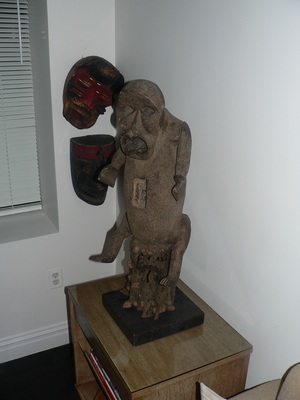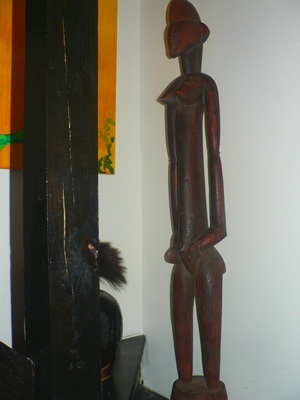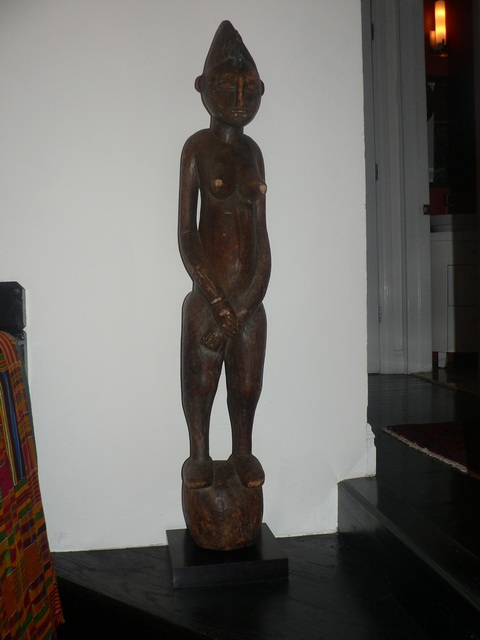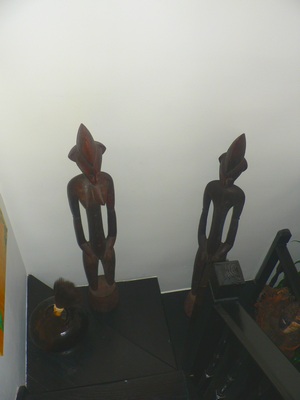 Formidable masks and figurative sculpture are the décor's diverting leitmotif.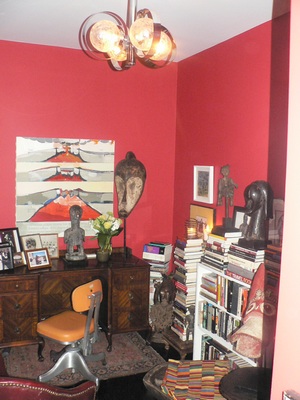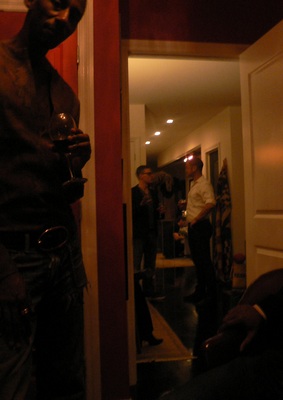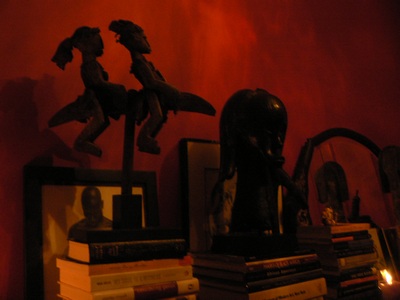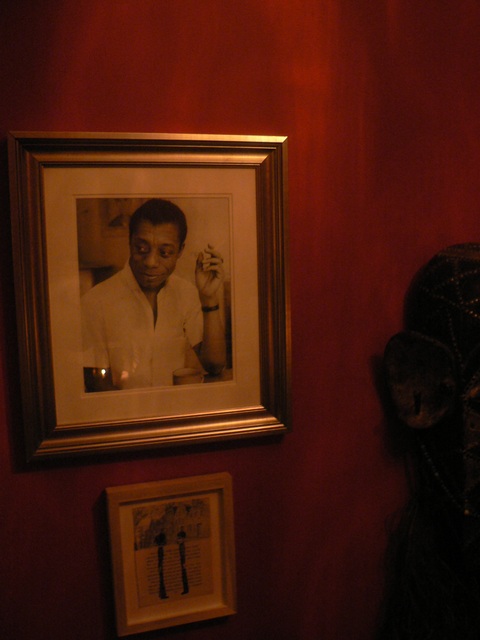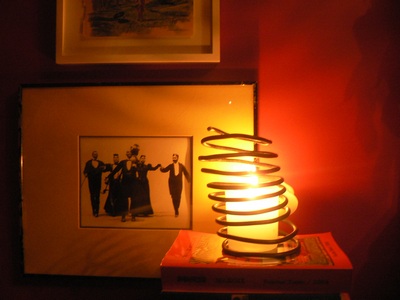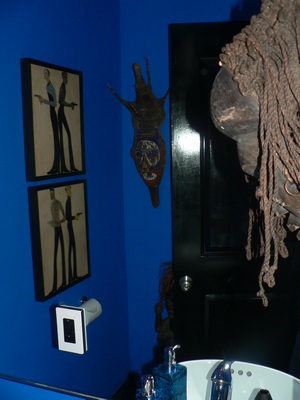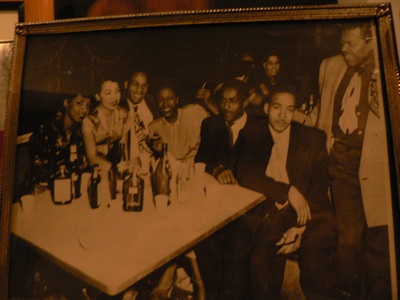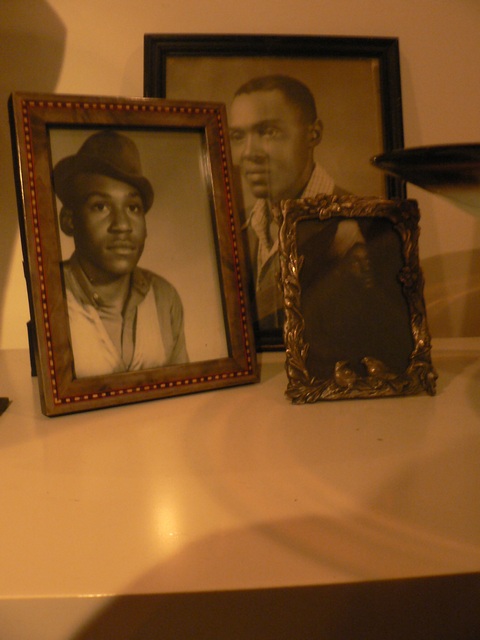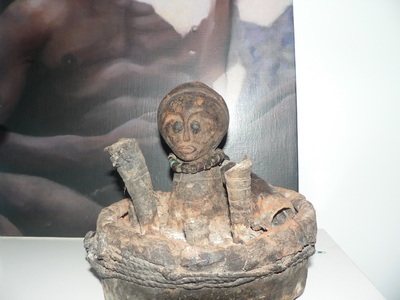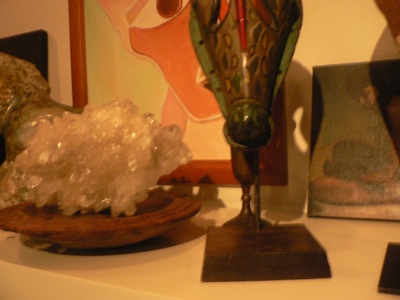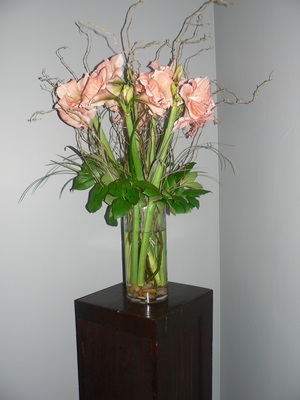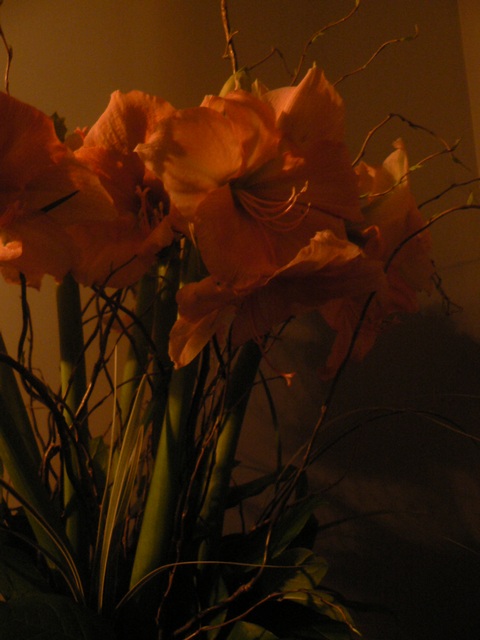 The judicious use of vibrant color, silken textiles, flowers and candles, is another prominent refrain. Arresting artifacts and lots of charming family photographs are in perfect balance.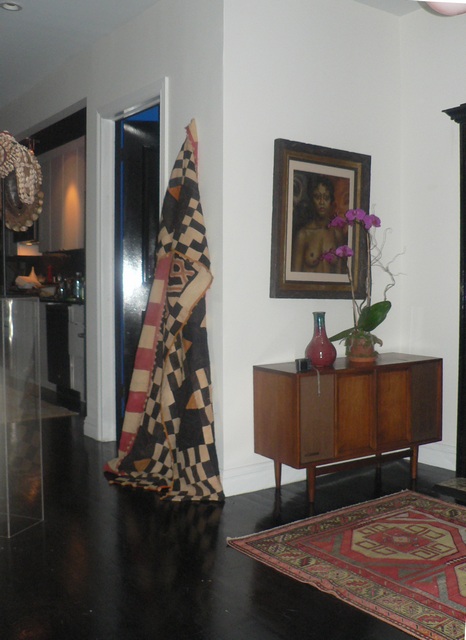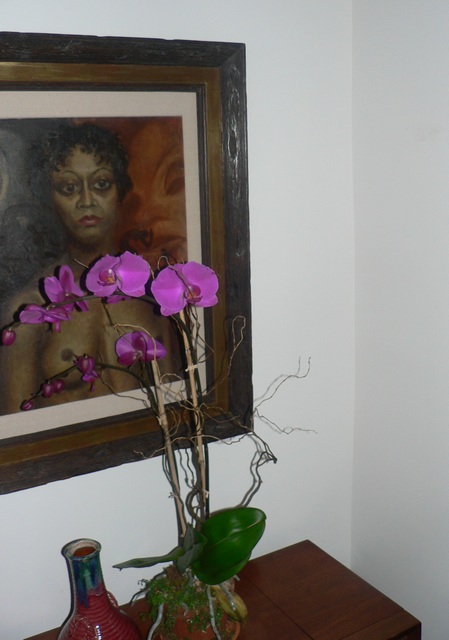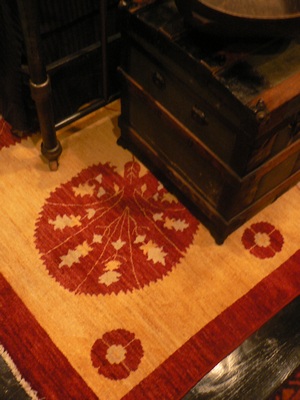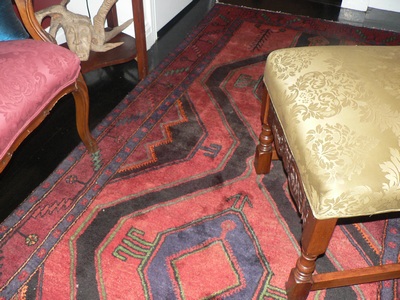 Some prized exotically -beaded, hand woven or block-printed garments and draperies are imaginatively hung and spotlighted to become fluid statuary, while exquisitely beautiful carpets are to be found underfoot in every room.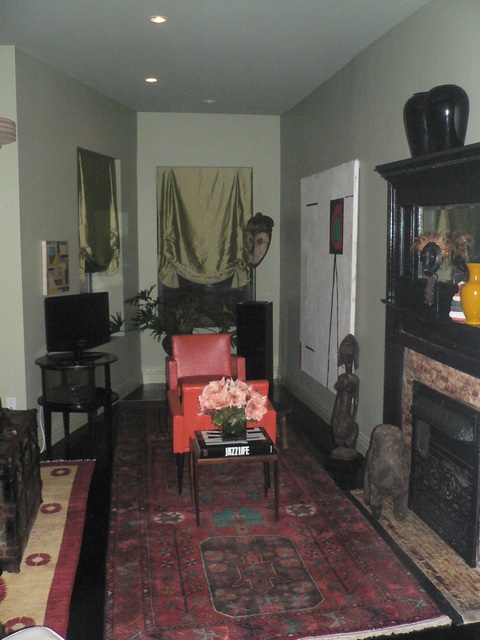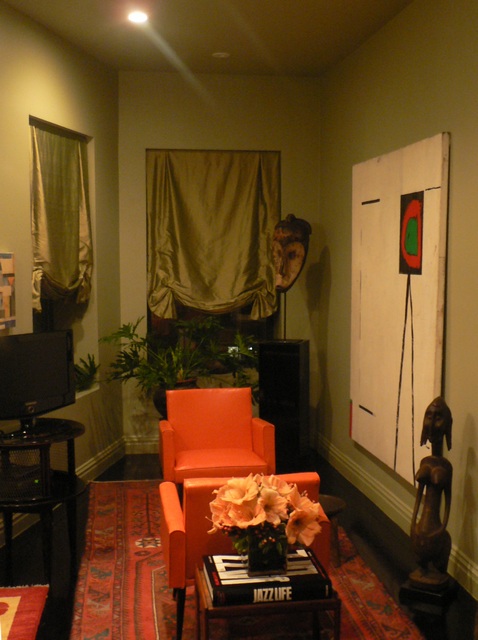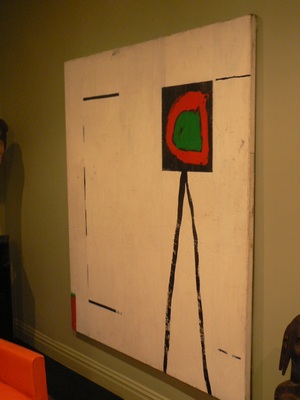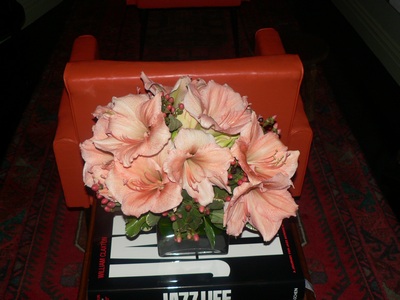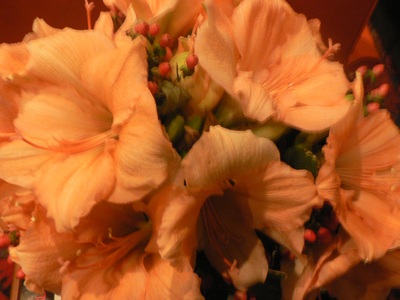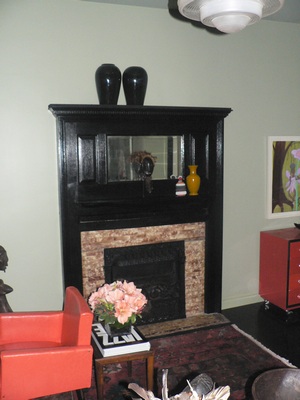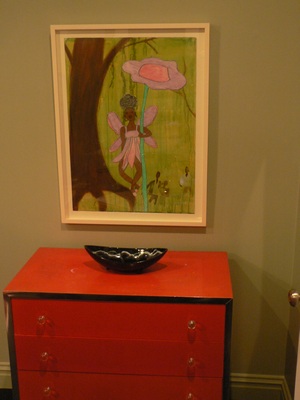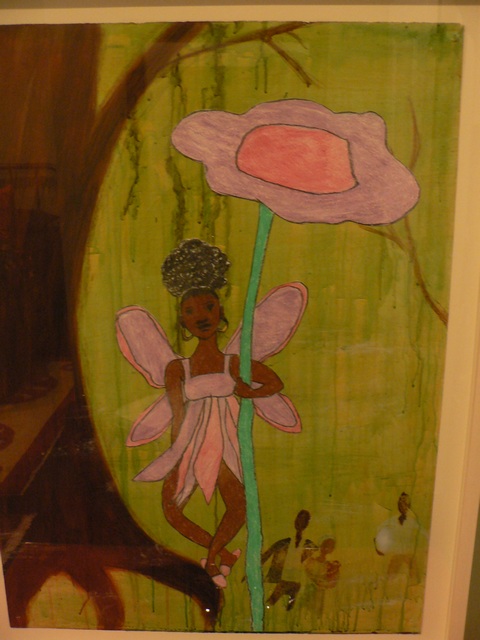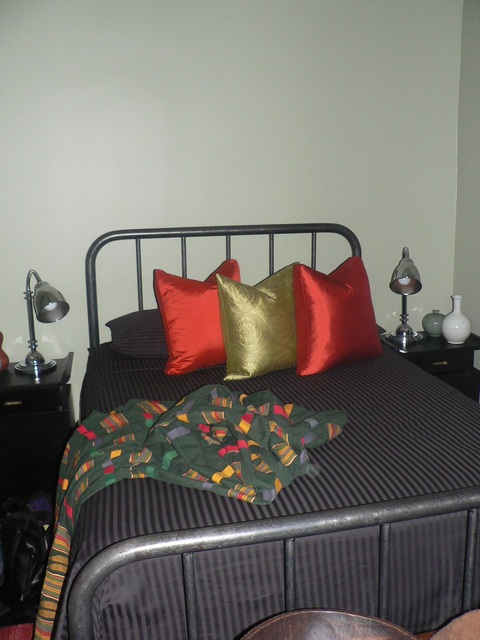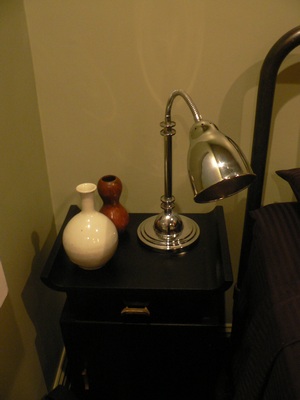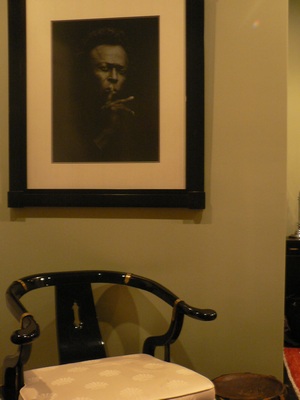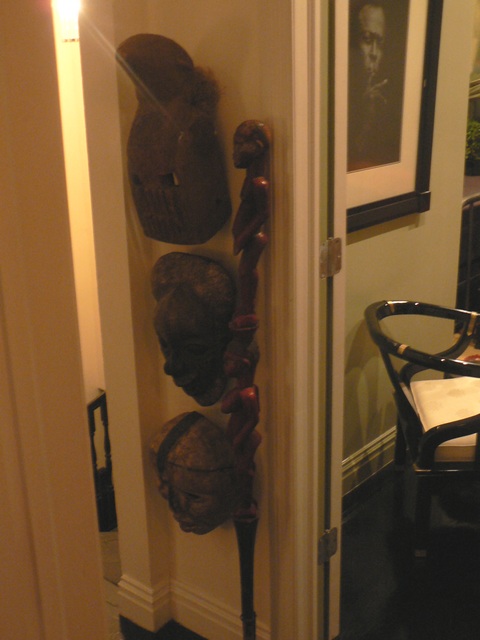 If Rodney is an extraordinary artist, deploying whatever he can to make his rooms ever greater works of art, then Nina Simone is Rodney's principal muse. Her birthday was the excuse for Saturday's party, not that Rodney ever actually requires an excuse to hold open-house.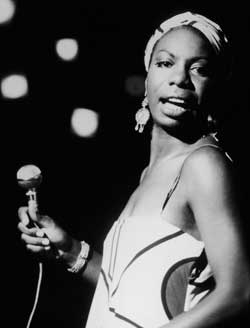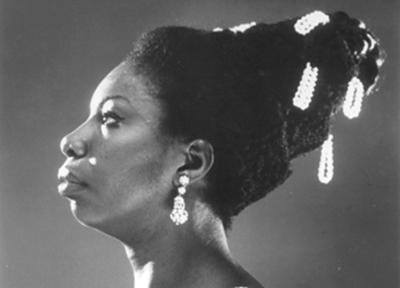 Augmented by hits by Prince, Diamonds and Pearls, Dianna Ross, I'm Coming Out and Alicia Keys, 'New York', Simone's plaintive anthems, Mississippi God Damn, I love You Porgy, Try a Little Tenderness, provided the musical backdrop during most of the night.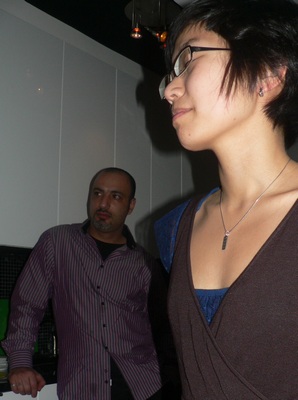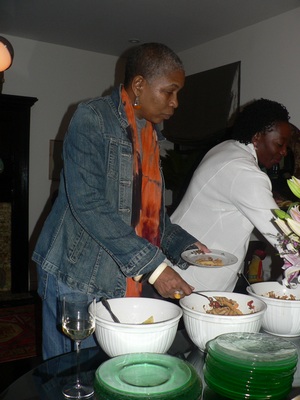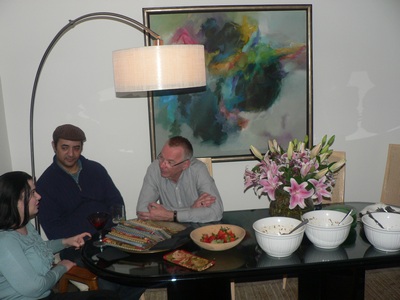 Constantly replenished by the man himself, heaping bowls of three different delicious pasta dishes were provided by personable Monir Nadj of The Kiosk Restaurant at 80 East 115th Street, Harlem's newest and best venue for Moroccan cuisine.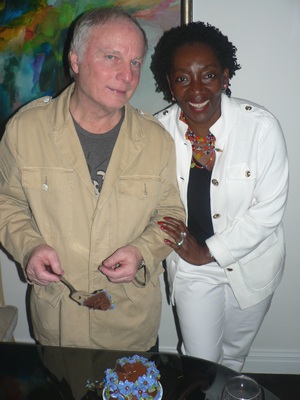 Rainer and Chantal Nurn Berger
Ordinarily, my rule of thumb is that most cakes that are lovely to look at are inclined to be banal so far as taste is concerned. Wreathed by a mass of tinted butter-cream roses, the gateau Rodney served in celebration of Nina's natal day, was a scrumptious confection delicately flavored and studded with slivered walnuts. There were miniature cupcakes, tres riche brownies and luscious strawberries besides, and vintage champagne, and every type of cocktail imaginable to quaff in quantity.
.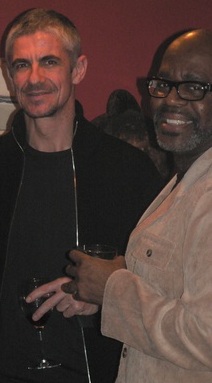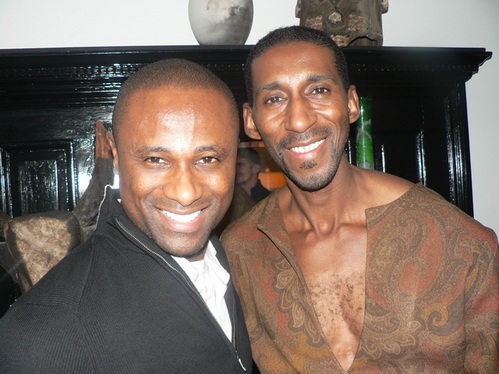 Harrison Thompson with Larry Bentley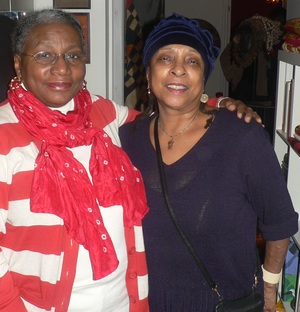 Pat Warrington and Patricia Leonard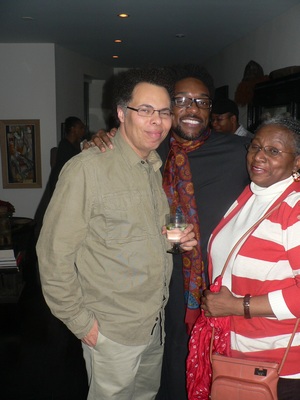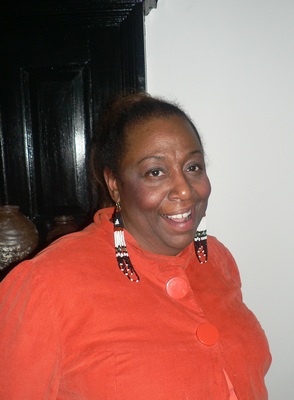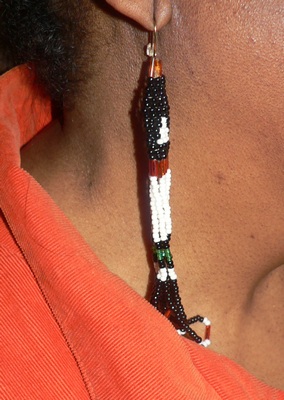 Socorro Felix-Ralekhetho wearing beaded ear fringes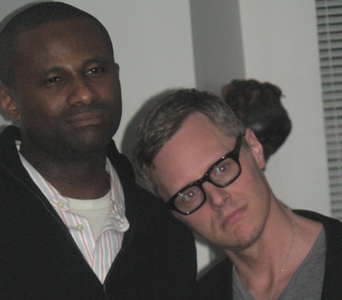 Harrison Thompson and his boyfriend, Christopher of the Sundance Institute
In consequence, the conversation never lagged. One cluster was discussing the changed fortunes of Representative Charles B. Rangel. An impassioned young lady, delicate looking and diminutive, was particularly incensed, demanding,
"Imagine it, the Times, the nerve! They actually called for him to resign from his chairmanship, can you beat that? I'm not condoning the three rent-stabilized apartments... but he's getting rid of two of them, right? And he paid his back taxes, right? Well, imagine such mess coming from an outfit that helped deceive us into an unnecessary war on their front page, who stole people's private property to build an un-needed new building that's bankrupting them, who like their dutiful Charlie, backs Columbia's taking people's hard-earned private property in Harlem, and now they are ready to throw him under the bus? What's that about?"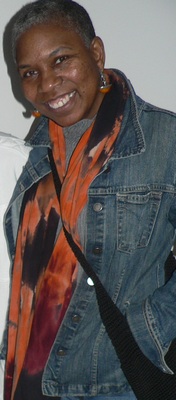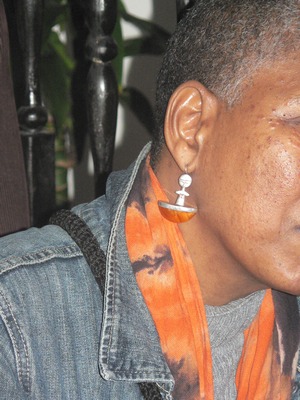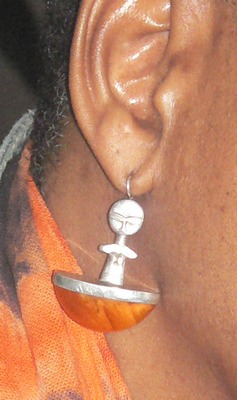 Defy Anderson wore the most enchanting silver earrings!
A major force in the dance world also took exception to the harsh judgments of our paper-of-record. His beef was with their arts page critic, "Who exactly does she think she is? Audiences adore Suite Otis, but she hates it, who the hell cares what she hates. 'Close your eyes and listen to the music...' she instructs. She hates George Faison's "sickly-sweet Suite Otis" his, "boiler-plate mish mash," his , "caricatured couples, in lurid pink." I, among many thousands, love George's piece. It demands virtuosic athleticism and brio. His iconic, on-again, off-again couple is known by us all and, as for the pink, it's divinely inspired!"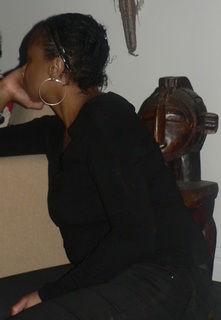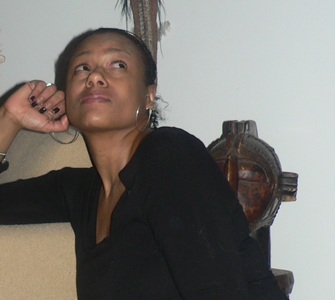 Meanwhile, nearby, a popular man who once ran a now-defunct area restaurant, had everyone agog, saying of a figure in the news,
" He came in clinging to his different apple martini-swilling hoochie mammas, all the time. They were none of them his elegant wife..."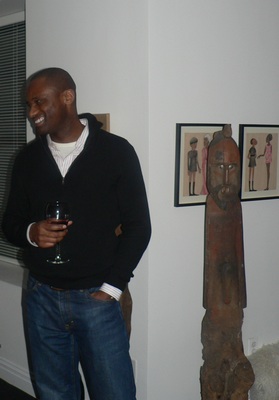 Harrison Thompson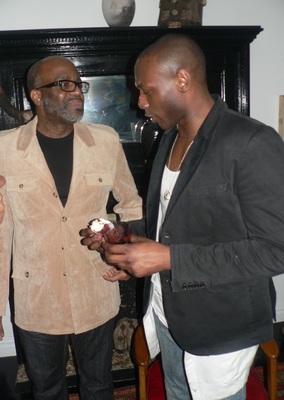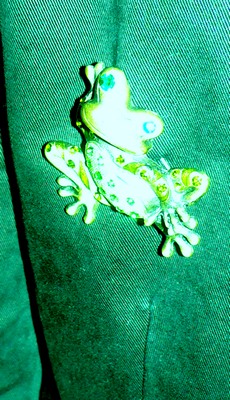 Renown choreographer, Ken Robertson of Avenue Q fame and 'the Frogman', Kenneth Jones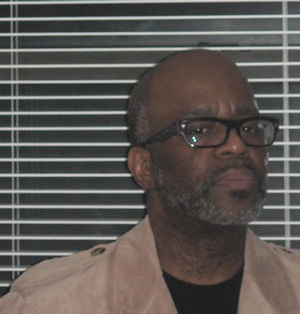 Ensconced in lovely surroundings with utterly lovely people, Rodney's friends, disporting themselves charmingly, laughing and listening to witty conversation, music and poetry...what great fun. But all this begs the question, who is the raffish, but enigmatic Rodney Leonard, and what sort of DL activities account for his apparent phenomenal success?
"That's simply enough answered," he tells me over dinner with friends. So I learned how Mr. Leonard, who hails from Rockford, Alabama, served for four years in the U. S. Air Force, spending two years stationed in England as a Protocol Specialist, acting as what he calls, "a glorified butler. " Whiskers notwithstanding, one is sure that he was good at his job, and as for now, "I'm the editor-at-large for Elementz Magazine. I also collect and curate. I'm not used to sitting still. There's hardly a time that I'm not obtaining something for someone." As to any surreptitious pursuits, Rodney would only say, "yes, but I'm not at liberty to say. I'm under contract."
In the wee hours leaving Rodney's spic-and-span palace overlooking Harlem housetops in the pale light of early morning, I despaired that from now on I'd find my modest abode sorely wanting. Fortunately however, coming home to my quixotic flat still makes me feel happy and fortunate.