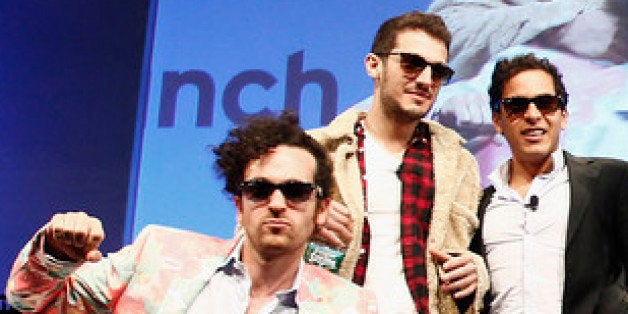 Nearly two weeks after essentially being banished from Google for gaming the search engine, brash rap lyrics website Rap Genius says that it's back in Google's good graces and that links to the website should return to Google's top pages shortly.
In a mea culpa published on Saturday, the website's three co-founders wrote: "[W]e owe a big thanks to Google for being fair and transparent and allowing us back onto their results pages. We overstepped, and we deserved to get smacked."
"To Google and our fans: we're sorry for being such morons," they wrote.
Traffic to the site, which is almost entirely dependent on appearing on the first page of Google when people search for song lyrics, was decimated after a Google engineer discovered Rap Genius was encouraging bloggers to throw random links to Justin Bieber lyrics in their posts. Such links are meant to get Rap Genius to appear higher in Google's results, but asking other websites to insert links unrelated to the site's content is a big no-no for Google.
To win over Google again, Rap Genius culled together a list of 177,781 webpages linking to the site and systemically asked domain owners to delete links that Google deemed unnatural. (All the technical details can be found here.) Co-founder Ilan Zechory told The Huffington Post by email that it should take a couple of days for Rap Genius to be fully reinstated.
Rap Genius already apologized when the controversy first erupted, but not without noting that "other lyrics sites are almost definitely doing worse stuff." Now the co-founders are even more contrite. To understand the awesome power Google has over smaller websites, consider that during the penalty period, a Google search for "rap genius" didn't surface rapgenius.com until the sixth page. As of this weekend, it's back on top of Google's first page -- and presumably when other links return, Rap Genius will gain back some of the massive, 83-percent traffic loss it incurred between Dec. 19 and Dec. 26, according to Quantcast.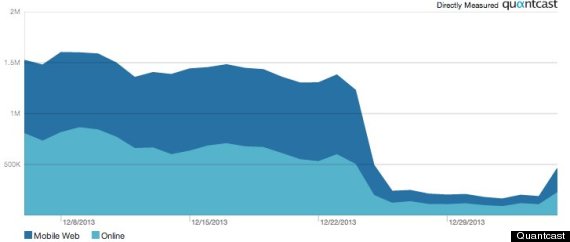 Popular in the Community