"He inserted a rat in her vagina. She was screaming. Afterwards we saw blood on the floor. He told her: 'Is this good enough for you?' They were mocking her. It was obvious she was in agony. We could see her. After that she no longer moved."
The horrifying accounts of sexual violence against prisoners collected by BBC journalist Fergal Keane provide evidence that, as in many other conflicts, rape is used as a war weapon in Syria.
"The daily rape took place in front of the other girls. That was the time they would remove the blindfold so the girls could see what was happening before their eyes, and wouldn't know when their turn would come," said a woman who was held in the Palestine Branch of Military Intelligence in Damascus, according to the BBC report below.
WARNING: Video contains disturbing content. Scroll down to view an excerpt or watch the full report on the BBC.
According to Human Rights Watch, the full extent of sexual violence is unknown, as the stigma in Syria surrounding sexual violence makes victims reluctant to report abuse.
Walid, an army defector from the riot police, told Human Rights Watch that officers bragged about raping women during home raids in Daraa: "[One officer] joked that during that house raid, 'When I fucked the woman, she made a lot of noise because I must have pleased her so much.'"
On Tuesday at a U.N. sideline event, British Foreign Secretary William Hague addressed rape as a weapon. The AP reports Hague said that nations must bring an end to the "notion that people who use rape as a weapon of war can get away with it."
WARNING: Contains disturbing content. Full video available here.
Support HuffPost
The Stakes Have Never Been Higher
Related
Before You Go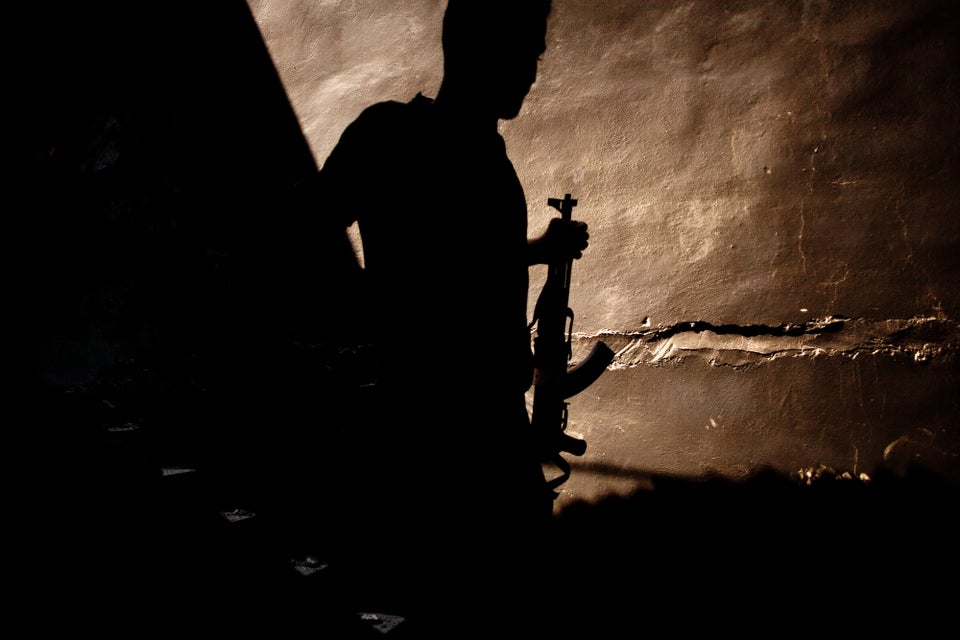 Syria
Popular in the Community