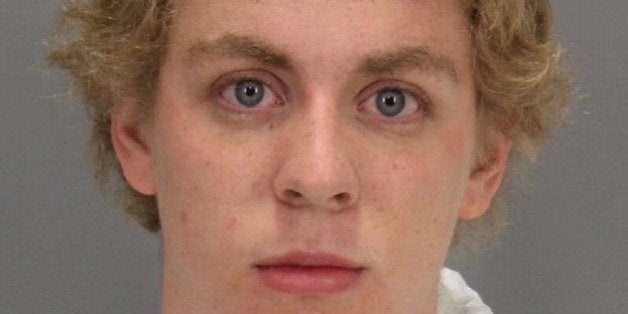 By Hope Ferdowsian and Ranit Mishori
Last week, the first man ever convicted of rape in war by the International Criminal Court - Congolese politician Jean-Pierre Bemba was sentenced to 18 years in prison. His sentence followed a Guatemala court's ruling one month earlier, in which former military officers were ordered to pay women they held as wartime sex slaves reparations of over $1 million. Though these and other court rulings imply progress is being made, much more needs to be done to hold perpetrators accountable for sexual violence - inside and outside of conflict zones.
As physicians and human rights advocates, we work with colleagues to end impunity for sexual violence in areas of conflict and unrest, specifically in East and Central Africa. There, we train other medical, mental health, law enforcement, legal, and judicial professionals to collect, document, and evaluate forensic evidence of sexual violence. We have also supported public interest litigation efforts to hold the Kenya government accountable for failing to protect sexual violence victims during post-election violence in 2007 and 2008.
It may be tempting to think that the situation in the U.S. is ages ahead of other nations, particularly those that are experiencing conflict. But this is not the case.
As the case of former Stanford University student Brock Turner shows, impunity for sexual violence remains a problem in the US. In March, Turner was convicted of three felony sex abuse charges after two individuals caught him assaulting an unconscious woman behind a dumpster. Though Turner faced a maximum of 14 years in state prison, he was sentenced to only six months of county jail and probation. The judge said he worried that a longer sentence would have a "severe impact" on Turner.
The burden of evidence in the Turner case exceeded that of most sexual assault cases. There were witnesses and objective physical evidence of the attack, and the victim was unconscious and therefore unable to provide consent. Nonetheless, the survivor was interrogated about her personal history, what she was wearing, and her relationship with her boyfriend.
This is not what "ages ahead" looks like. This is, however, what rape myths sound like. And in that regard, the U.S. is no better than other - less developed - countries, and what we hear repeatedly working in countries like the Democratic Republic of Congo.
In a letter the survivor read in court, and that later became widely circulated around the world, she described her experience and emotional wounds. Though many people have rightly commended this survivor's courage, she is not alone among survivors in having found what she strikingly called "courage in vulnerability."
But the incredible resilience of many survivors cannot be an excuse to sit idly by until the next rape happens. Clearly, we still have systemic problems in America, and they aren't much different than those we have witnessed in Congo. Referred to as the "rape capital of the world," it is a country where "rape normalization" has occurred - where, in one study, almost a third of men told investigators that women want to be raped and may even enjoy it. We also see rape normalizing attitudes, practices, and norms in the U.S., termed by some as "rape culture." It is when the impact on the rapist is magnified, and the effects on the survivor are not; when we tend to blame the victim and excuse the perpetrator.
Even though a woman has finally broken the glass ceiling toward securing a major political party's presidential nomination, the lives of women and girls are still deeply undervalued in the U.S. just as they are all over the world. In our justice system bias against victims still holds sway, particularly insofar as survivors are persistently re-victimized by police, medical professionals, and the legal system as they attempt to seek justice.
As in other parts of the world, here in the U.S. we need more effective cross-sectoral collaboration among medical, legal, and other professionals to hold perpetrators accountable. Survivors deserve validation and support, trauma-informed care, a criminal justice process free of bias and corruption, and attention to the crime and not the survivor's personal history. Accountability, shame, and stigma should be placed where they belong - with perpetrators.
As the survivor in the California case said, "The seriousness of rape has to be communicated clearly." If the criminal justice system won't do it, perhaps victims and advocates need to litigate against and seek reparations from perpetrators, government officials, universities, and other institutions that commit or allow sexual violence - much like what's happening in the developing world.
Hope Ferdowsian, MD, MPH is a physician, author, and advocate. Her expertise spans the fields of medicine, human rights, animal protection, public health, and ethics. | Twitter handle: @hopeferdowsian
Popular in the Community