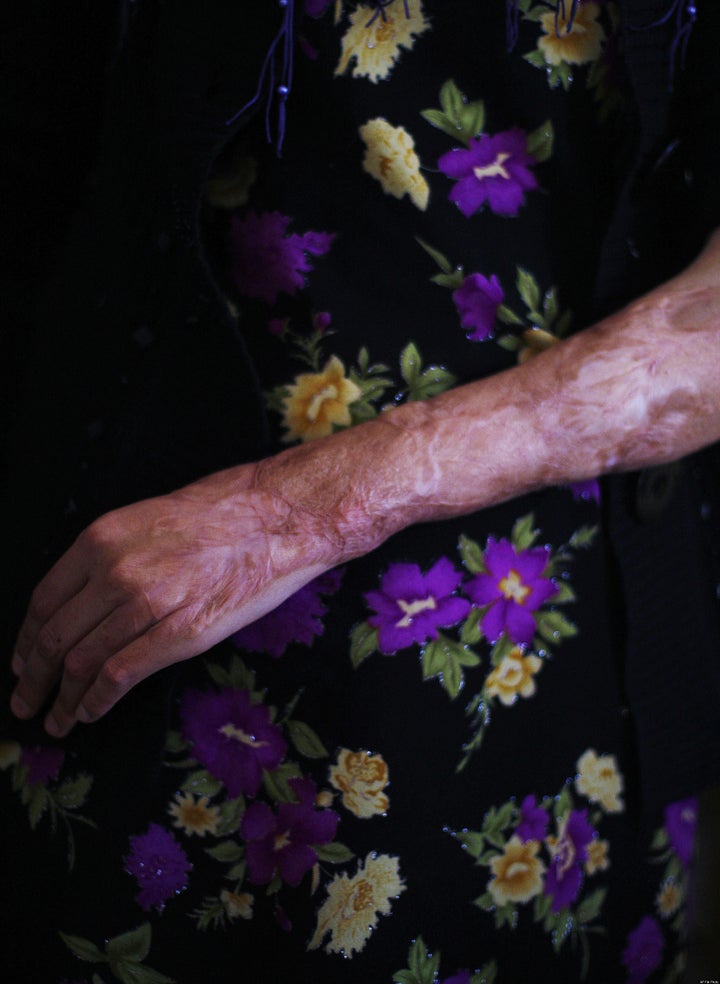 This Thursday, April 5, the world commemorates the 20th anniversary of the start of the Bosnian War, a conflict that forever changed how many of us understood war. It's still hard to believe the enormous toll the war took in just three short years. More than 100,000 people were killed. Countless cities, neighborhoods, and families were ripped apart. More than 2 million people -- half the country's population -- were forced to flee their homes. That violent ethnic tensions could tear a seemingly peaceful society apart so brutally and cause such lasting pain is difficult to understand.
In Bosnia, the front lines of war were redefined. War was no longer just about guns and troops and battlefields. It was about civilians, and about women. Bosnia changed the perception of what it means to be a woman in war forever. For the first time in recent history, women became targets of war, as close to 50,000 women were raped during the conflict. Many of them were held captive in rape camps for weeks or months, facing daily rapes and assaults.
To me, the most remarkable story to come out of the Bosnia War is how the women did not let their disbelief turn to despair. They have -- with heroism beyond understanding -- kept life going as their worlds crumbled around them. Tens of thousands of women, left widowed and utterly alone, found ways to provide for their children in the chaos of displacement and a collapsed economy. Women who were victims of systematic rape testified before the International Criminal Tribunal, determined to let the world know what they had endured. Because of their courage, rape was finally recognized as a crime of war. The effects of the war are still felt in many ways today, though women are taking steps to heal, recover and rebuild.
Women's determination to make things better, to make things whole and right again is something we at Women for Women International see every day in Bosnia. It's why our organization was started -- because a young Iraqi woman living in America learned of the atrocities happening to woman in Bosnia and realized she couldn't stand by and do nothing. Visiting refugee camps in Sarajevo in the midst of the war, Zainab Salbi saw first-hand how the conflict had devastated the women. She was determined to help them, and began to connect them with sponsors in America who provided financial assistance and invaluable letters of support to women who thought they had been forgotten by the world.
It is women's determination to make a better future for themselves and their families that still remains at the heart of what we do. Women around the world come to us because they are hoping to make their lives a little better: to develop skills that will help them earn an income, to learn about their rights and how to take care of themselves, to build supportive friendships with women who understand exactly what they're going through. In Bosnia, we have served more than 30,000 women, helping them to find the strength and support they need to not only survive, but to thrive.
I'd like to leave you with a story that inspires me and reminds me how women never give up, no matter what. Several years after the end of the Bosnian War, Women for Women International's program supporting women survivors in Sarajevo had been well established. One day, staff in our Sarajevo office received a request from the women of Srebrenica: please bring your program to our town. Srebrenica had been the site of the war's most devastating massacre, when more than 8,000 Bosniak men and boys were killed over several days in July 1995. The women who came to our staff had lost fathers, husbands, sons and brothers in the genocide, and were struggling to recover in the wake of such unimaginable loss. Although expanding to new areas was beyond our capacity at the time, the women of Srebrenica were not ready to give up. They told us they had already taken care of finding an office space for us, and that all they wanted was for us to send someone, anyone to help them. They knew their community needed help, and we were all honored by their trust in us.
Today, seven years after we brought our program to the determined women of Srebrenica, we see what a difference it has made to them. The town that was once synonymous with tragedy has seen glimmers of hope as women are piecing together their broken lives and community. One of the women who graduated from our program, Fazila, had lost her husband and her son in the massacre. Struggling with bitterness, anger and anxiety, she remembered how her mother had once told her, "You have to be brave in life and confront the biggest challenges that life brings... you must not give up!" Determined to rebuild her life and honor the memory of her son and husband, Fazila used the business skills she learned through Women for Women International's program to open a flower shop at the Srebrenica-Potočari Memorial and Cemetery.
Life for Fazila and the women of Bosnia will never be the same as it was before the war. But the war was not the end of their story. Rather, theirs is the story of the power of the human spirit to rise up from the worst atrocities, determined to move beyond their suffering and to find meaning and purpose in life again.
To all the women of Bosnia, their families and loved ones, and those they have lost in the violence of war, we remember the tragedies you have faced. We honor the memory of those who were lost. And we hold you in our hearts, today and always.
Calling all HuffPost superfans!
Sign up for membership to become a founding member and help shape HuffPost's next chapter