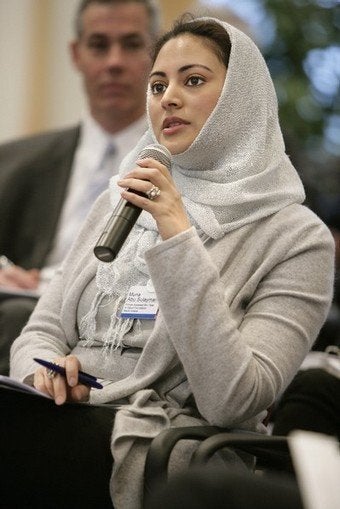 The Shiite feminists in Afghanistan won this one for themselves. Can we even use "Shiite" and "feminist" in the same phrase? Well, for this occasion we will, though the labeling hardly matters.
They took to the streets yesterday, standing in front of the madrassa run by Shiite cleric Ayatollah Asif Mohsin, the most powerful in all of Afghanistan. Women stood up amidst a mob of men pouring out of the madrassa, to stand up for their rights.
Today, via CNN World, news comes that Pres. Karzai is backtracking, pulling away from a political move that would have aligned him with conservative elements, as the Afghanistan election draws closer and closer. The pressure was too much; the outcry raucous from across the globe.
The Afghan government will change a law that critics say legalizes rape within marriage for Shia Muslims, President Hamid Karzai told CNN Thursday.

Critics had feared that Afghanistan's new Shiite law would set the nation backward.

Karzai told CNN's Fareed Zakaria that he and others were unaware of the provision in the legislation, which he said "has so many articles." Karzai signed the measure into law last month.

"Now I have instructed, in consultation with clergy of the country, that the law be revised and any article that is not in keeping with the Afghan constitution and Islamic Sharia must be removed from this law," Karzai said. ...
The momentum began when President Obama stood up to call the legalized rape "abhorrent," an American president standing up for the women in a country with extremists, dangerous realities even in their own neighborhoods, and where Shiites make up only 10% of the population. However, it mattered to our president.
It mattered to Secretary Clinton as well. From an April 5th interview with Akbar Ayazi of Radio Free Europe/Radio Liberty, available on video, (taped in Prague, Czech Republic):
I have been to Afghanistan three times. I have a great commitment to the future of this wonderful country. And obviously, it matters deeply that we improve communications between not only our new government, the Obama Administration, and the Government of Afghanistan - but between our people as well. Specifically with requests to your question on the new law, I was deeply concerned because I do not think it reflects the values of the vast majority of the people of Afghanistan. This was a law, as I understand it, that was aimed at a minority of a minority and it does impose harsh restrictions on women and children. I have expressed my concerns and objections about this law directly to President Karzai. And our President, President Obama, has spoken about the fact it truly is not in keeping with the direction that Afghanistan has been following. I understand there are some constitutional and other difficulties with this law, so obviously I am hoping that the leadership in Afghanistan will look carefully at it, and determine that it is not in the best interests of the people, particularly the women and children of your country.
But nothing could have made a bigger difference than the women standing up for themselves yesterday, 300-500, taking to the streets protesting their life as property.
Risking their lives through their actions, someone like myself can only stand back in awe at their bravery. That their intentions manifested in Pres. Karzai changing the law makes their actions the stuff of heroes.
To put it plainly, these women of Afghanistan, standing up against all odds in a country falling down around them, made world history.
It's one reason why I support Pres. Obama's Af-Pak strategy for the region.
Popular in the Community