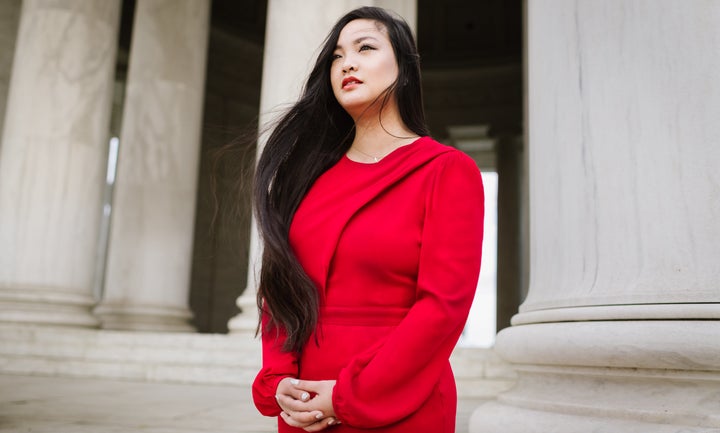 Amanda Nguyen is not like most people her age.
The 26-year-old activist is fundamentally changing how the American criminal justice system approaches sexual violence and the survivors of those crimes. In 2014 ― at the age of 23 ― Nguyen founded Rise, a national civil rights nonprofit that focuses on protecting the liberties of sexual assault victims. A few years later, she created the Sexual Assault Survivors' Bill of Rights, legislation that afforded basic civil rights to victims when they first report being raped and during the medical and legal ordeals that follow.
Last month, Nguyen was nominated for the Nobel Peace Prize for her tireless work.
"I was overwhelmed with shock, happiness, and pride," Nguyen told HuffPost in an email, recalling the moment she found out about her nomination. "Because I knew that this nomination was not just for me, it was for the millions of survivors that have seen their civil rights penned into law."
Nguyen's journey started in 2013, when she was raped during her last year at Harvard University. After undergoing a rape kit examination, police informed Nguyen that her kit would be destroyed after six months if she didn't submit an extension request ― even though the statute of limitations for prosecuting rape in the state of Massachusetts is 15 years.
Testing rape kits is important for several reasons: It can identify an unknown perpetrator, it can confirm the presence of a known suspect, it can confirm a survivor's account of an assault, it can help solve other cases that might not involve sexual violence and it can exonerate innocent people. But tens of thousands of untested rape kits are currently sitting in police storage units around the country due to a lack of money, resources and political will.
Every six months, Nguyen had to resubmit an extension request to ensure that her rape kit wouldn't be destroyed in the hopes that it could be tested for her attacker's DNA.
"The system essentially makes me live my life by date of rape," Nguyen told The Guardian in 2016.
It was through her experience as a survivor that Nguyen realized something needed to change.
"Women's lives are often not valued with full human dignity," she told HuffPost, adding that as an Asian-American woman, she knows all too well how race and sexual violence intersect.
"Asian American women are subject to hyper-sexualization which contributes to sexual violence," she continued. "Yellow fever, the objectification of Asian female bodies and the stereotype that Asian women are submissive, is an example of this. The exotification of our bodies dehumanizes us and that dehumanization creates a greater chance for sexual violence."
"Women's lives are often not valued with full human dignity."
The bill of rights guaranteed certain legal protections for survivors, including that they are informed of their rights by law enforcement, have access to a counselor and rape kit, are notified about the forensic results of a kit before it's destroyed, and that the rape kit is preserved for the duration of the statute of limitations or until the resources are available to test it. Then-President Barack Obama signed the bill at the federal level in 2016.
"We wrote this bill of rights not just to help survivors, but to help police officers, prosecutors, and the judicial system better do their jobs, and as a result, both survivors and our criminal justice system are able to seek the justice they deserve," she told HuffPost.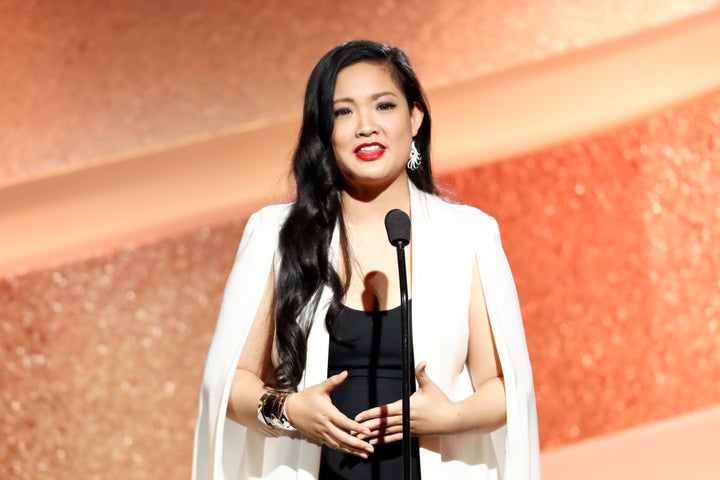 Now, Nguyen is campaigning to get the bill of rights passed in all 50 states. Her mission is more important than ever in the Me Too era.
"Since the Me Too movement, we've seen more legislators and volunteers reaching out to us, more survivors speaking up, and more calls to action to fix our criminal justice system," she said. "It has made people far more cognizant of the work that is still ahead."
It's vital to have legislation in place to support survivors as more and more people come forward with their stories, she added.
"If people feel like they want to do something, Rise has a tangible action item for legislators and citizens ― pass the Survivor Bill of Rights," Nguyen said.
Through it all, Nguyen said she's sustained by the millions of survivors Rise and the Sexual Assault Survivors' Bill of Rights have helped along the way.
"Nothing keeps me going as much as the knowledge that we have impacted the lives of 32 million survivors nationwide, and that that is just the start," she said. "I look at it as a metaphor ― every time a survivor tells me his or her story it is like they are handing over a coal. It is a weight I carry but also it keeps my fire to fight alive."
Popular in the Community