A rape victim in Edmonton, Canada, was jailed in a cell near her attacker and even had to ride with him to court in the same van. 
On Monday, Alberta Justice Minister Kathleen Ganley spoke out on the case and ordered an investigation to ensure nothing like that ever happens again. Though the trial happened in 2015, it's back in the news because Ganley has formed a special committee to review the case and make what she calls "aggressive changes."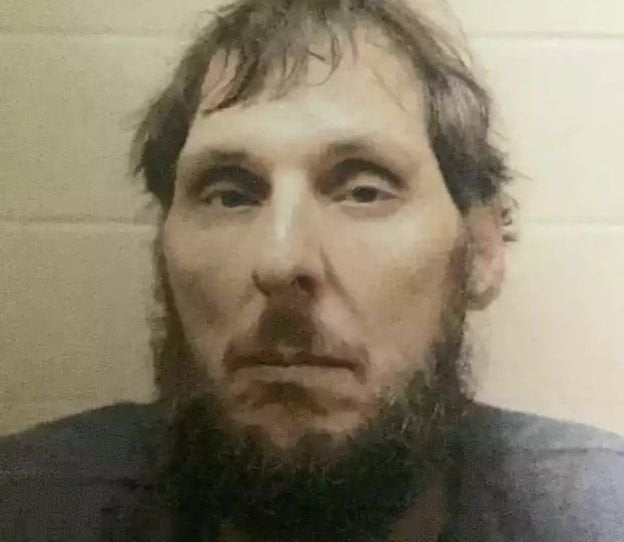 The victim's name has not been made public, but she was given the pseudonym "Angela Cardinal" by the Canadian Broadcasting Company during the trial.
In 2014, the 28-year-old victim was homeless and sleeping on the stairwell of an Edmonton apartment after a resident gave her permission to do so.
While she was sleeping, a different resident, Lance Blanchard, brutally attacked her. Blanchard, a career criminal with a history of violent behavior, forced her into his second-floor apartment and bound her with electrical cords before beating her, stabbing her and sexually assaulting her, according to the Edmonton Sun.
The victim survived the attack by putting her phone on speaker mode, dialing 911 and screaming, "Help me. Somebody, help me. I've been stabbed." 
Police arrived six minutes later and stopped the attack, but her body was covered in cuts and she needed 27 stitches to repair a wound to her hand, according to the CBC.
In addition, one eye was black and blue and she had bruises on her neck where Blanchard tried to choke her.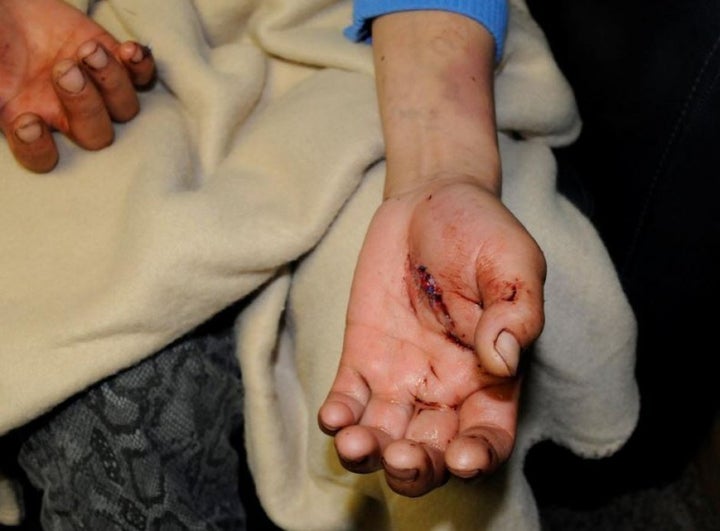 As terrible as the assault was, it's the victim's treatment by the court that's now sparking further outrage. 
It began June 5, 2015, when she was ordered to testify at Blanchard's preliminary hearing. During questioning, the woman kept falling asleep and had trouble focusing and answering questions, according to the CBC.
The prosecutor asked the court to order the victim to spend the weekend at the Edmonton Remand Centre to make sure she came back to testify further. 
Understandably, the victim was angered.
"I'm the victim and look at me, I'm in shackles," she told provincial court Judge Raymond Bodnarek on the following Monday, according to the CBC.
The judge told her she was being jailed to ensure she showed up in court the next day.
"Shackles," she said. "Aren't you supposed to commit a crime to go to jail?"
The judge did not heed her words. Instead, she spent a total of five nights in the same jail as her attacker, and twice had to ride to court in the same van, according to News.com.au. During court breaks, Cardinal was usually placed in a cell close to Blanchard.
Blanchard was convicted in December of aggravated sexual assault, kidnapping and unlawful confinement. His victim never saw the conviction. She died in late 2015 in an unrelated shooting.
Blanchard is still behind bars but is arguing the conviction, saying his constitutional rights were violated because he's spent the past three years in solitary confinement at the Edmonton Remand Centre, the CBC reports.
The victim's sister-in-law said on Tuesday she has no sympathy for Blanchard. 
"I heard that video recording of her 911 call," the sister-in-law said, according to the CBC. "And to hear her voice screaming for help and he's going to sit there and complain about shackles and how his TV's not right.
"I was angered [at] how he's sitting there whining, complaining about how he's being treated. And what did he do to get there? How did he treat her to get there?"
In addition to Alberta Justice Minister Ganley's committee, criminal lawyer Roberta Campbell, outgoing president of the Law Society of Manitoba, will also conduct an independent investigation into Cardinal's treatment by the judicial system.
"She was the victim," Campbell told the CBC. "We should have treated her as the victim. And I think it definitely speaks to a series of wrong decisions and a series of systemic failures that would have allowed us to do something like this to this young woman." 
Calling all HuffPost superfans!
Sign up for membership to become a founding member and help shape HuffPost's next chapter
BEFORE YOU GO
PHOTO GALLERY
10 Major Crimes That Shocked the Nation (SLIDESHOW)