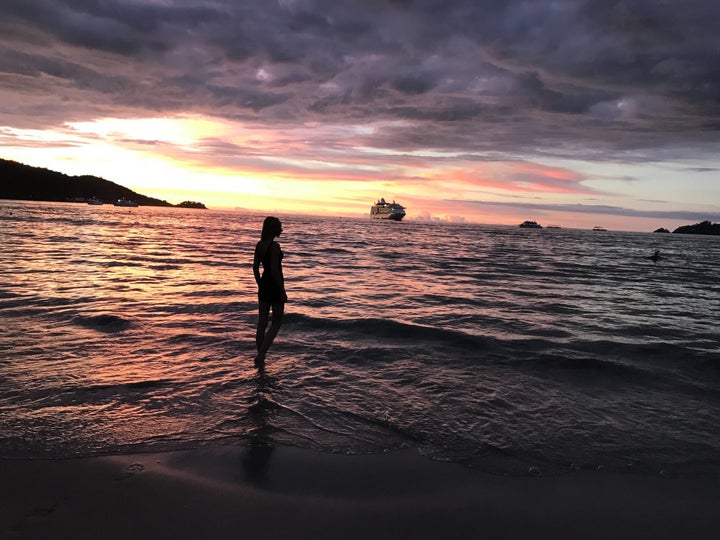 Of all of the cruise ship passenger injury cases I have investigated in the last 26 years- the most appalling are those that involve sexual assaults- especially when the victim is a child. And according to a recent report, the number of "reported" sexual assaults on cruise ships is up 550% in the first six months of 2016, going to 39 from 6 in 2015 and overall, reported crimes on cruise ships are up over 400% to 61 from 12. This increase in reported sexual assaults on board cruise ships is unquestionably related to new published quarterly reports that are available to the public on the U.S. Department of Transportation's website.
The new reporting requirements were mandated in The Cruise Vessel Security and Safety Act of 2010 but only applies to cruise ships that embark and disembark from a port in the United States. That means that cruises that originate in Europe or Asia are not required to report sexual assault cases to the FBI. The reporting cruise lines include:
• Mediterranean Shipping Company
Without question, Carnival Cruise Lines is statistically the most dangerous cruise line for sexual assault and leads the way with 18 reported incidents of sexual assault in the first 6 months of 2017. Unfortunately, the reports only identify the cruise lines by name rather than the specific ships. This information is clearly contrary to the messages and media from the cruise industry that certainly wants people to think that taking a cruise is a relatively safe way to spend your vacation time and money. But the reported crime statistics suggest it is not as safe; as many people think- especially when it comes to being a victim of sexual assault or rape.
Cruise ships are also now required to have a security guide available for passengers. The security guide that must provide passengers with important information, regarding the ship's medical and security personnel- and what is available on board to prevent and respond to criminal situations and any medical emergencies.
As a cruise ship accident lawyer I strongly believe that the only way to hold cruise lines like Carnival accountable to prevent sexual assault of both passengers and crew is to enforce strict and transparent reporting requirements. I would suggest that the requirements be enlarged to force the cruise lines to report the ship where the alleged incident occurred as well as the specific date- and whether or not the victim was a passenger or crew member.
In the meantime, the most important thing that anyone can do while on a cruise ship is to keep their wits about them- especially if they are traveling with small children. It is easy to be seduced by the sun and sea and flowing alcohol that cruise lines encourage their passengers to buy and consume as much alcohol as possible. I also strongly urge people not to purchase these drink alcoholic drink packages-since the more one drinks the more likely they are to get hurt. Alcohol can easily affect one's decision-making ability- including appreciating dangerous conditions.
Related
Popular in the Community