A drawing by Italian Renaissance painter Raffaello Sanzio da Urbino, better known as Raphael, recently sold for an impressive £29.7 million ($47.8 million) at Sotheby's. The London auction house announced that the sale of "Head of a Young Apostle" marks three records: the highest price scored by any Raphael artwork, the second highest for any Old Master work, and the highest for any drawing at auction, period.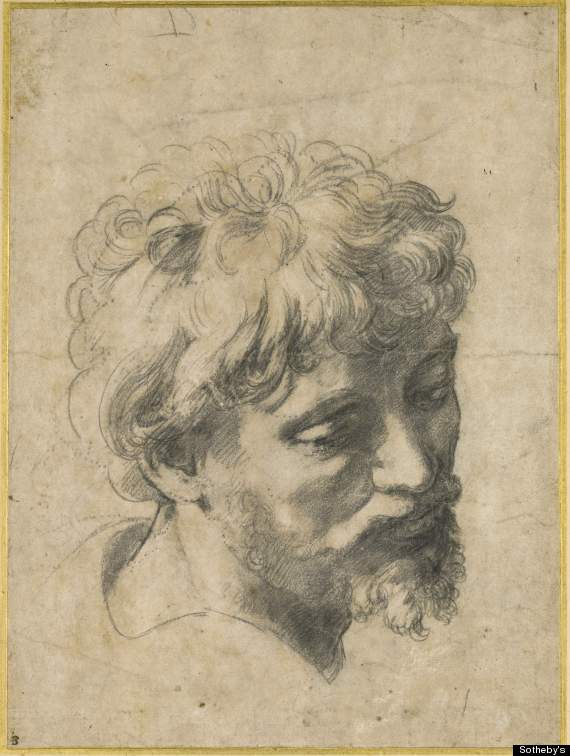 Raphael, "Head of a Young Apostle", c. 1519-20, photo courtesy of Sotheby's
The drawing nearly tripled its pre-sale estimate of £10-15 million ($16-24 million), as four bidders battled over the work on paper for 17 minutes. The black chalk rendering shows one of the primary figures from Raphael's "The Transfiguration," which is considered to be one of the greatest Renaissance-era paintings and now hangs in the halls of the Vatican Museum in Rome. "Head of a Young Apostle" is one of only three Raphael drawings of this significance. Over the last 50 years at auction, all three of the drawings have set records for Old Master works at sale.
Other lots up for auction at the Old Masters sale included a 15th-century illuminated manuscript called "The Deeds of Sir Gillion de Trazegnies in the Middle East" purchased by the J. Paul Getty Museum for £3,849,250 ($6,203,066), a Jan Havicksz Steen work named "The Prayer Before the Meal" that fetched £5,641,250 ($9,090,874), and a painting by Bernardo Bellotto titled "The Grand Canal, Looking South-West, From the Rialto Bridge to the Palazzo Foscari," which sold for £3,289,250 ($5,300,626).
Let us know what you think of the record-defying Raphael sale in the comments section. And check out our breakdown of Christie's million-dollar art sales in the slideshow below.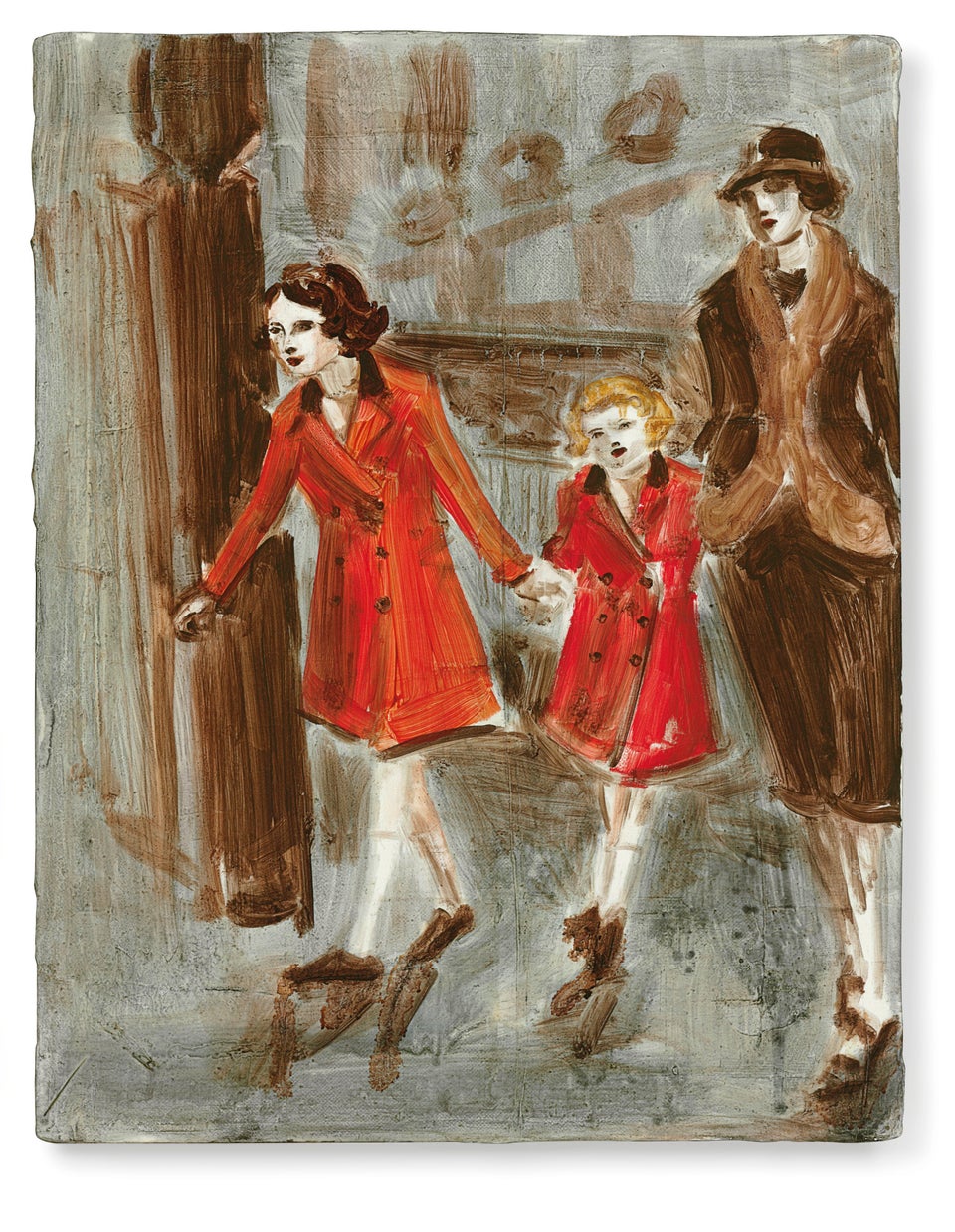 Christie's Postwar and Contemporary Evening Sale