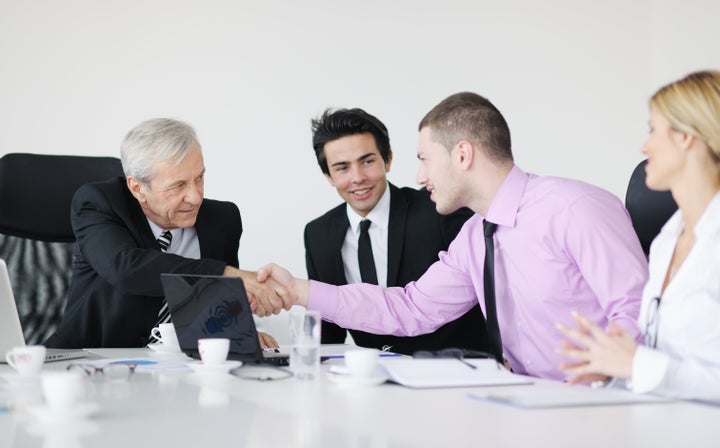 If you're over 50 and feel like you're running a losing battle trying to keep up, you might be right.
Consider these trends:
It took nearly 38 years to get 50 million people to tune into the radio. But it took only 13 years to get 50 million people to watch TV. Then along came the Internet and 50 million people logged on in less than five years. That adoption rate was exceeded quickly by the iPod. Fifty million people had one in three years. Those numbers seem quaint when one considers Facebook who acquired 50 million subscribers in two years and then nearly 200 million additional subscribers in less than one year.

What does this mean? The adoption of new technology is increasing at a dizzying pace. Acceptance of the radio spanned two, maybe even three generations, if you consider the introduction of FM. The transition from the radio to TV occurred in one-third the time, equivalent to the growing up years of baby boomers. Generation X witnessed the move from TV to the World Wide Web in less time than it takes to complete elementary school. Within one decade we have seen the fall of Napster and the rise of the iPod, the fall of AOL and the rise of Facebook and Twitter. Life-altering and revolutionary innovation that destroys entire industries and creates new ones now arise within a few years, not decades. Not generations.
All this change is bad news for boomers who resist adoption and adaptation. Thirty years of experience in a career that earned them significant respect, considerable responsibility, and middle-class wages are less relevant in today's job market. Oftentimes the skills that just a few years ago earned them high middle-income wages are now obsolete. Now left without a relevant skill, past experience becomes a footnote on a resume, not a ticket for a job.
And that's a problem. For the past decade, boomers were told the decision to keep working longer was at their discretion. Moving forward they may be disappointed. The brain drain is becoming less relevant as old jobs go away thanks to automation, technology, or outsourcing. Short of working as greeters at Wal-Mart, baby boomers equipped with an industrial-age mindset are becoming dinosaurs in the job market.
What can a Baby Boomer do to remain relevant and viable in today's digital and knowledge-driven world?
Keep skills current. According to the latest data available from the National Center for Education Statistics, the number of students enrolled in community colleges ages 50 to 64 increased 17 percent nationwide between fall 2007 and fall 2009. Community colleges are often the centerpiece of workforce development in many communities. They offer many credit and non-credit courses developed in collaboration with local businesses to fill skill shortages. Graduates with associate degrees and certification programs needed in skilled jobs are in demand. Online colleges are another good source of courses for 21st century skills. This trend will continue at least through the remainder of this decade.
Find a mentor. We normally think of older workers mentoring younger ones. But in today's topsy-turvy job market and workplaces, young workers often have the technology skills that older workers need. Likewise, young workers often are seeking a mentor too that can make up for the business experience and life knowledge that they lack. Mentoring, whether formal or informal, can be a mutually rewarding and beneficial experience.
Reframe job experience. Don't oversell past accomplishments from the job you used to have. Relate your experience to what it will bring to the new position. Demonstrate that you're just as eager to learn and work as hard as anyone else. You may have invaluable real-life experiences and an ability to make hard decisions which can only be learned with time. But without a functional degree of technological literacy and fluency, past experience won't be equated with future success.
Calling all HuffPost superfans!
Sign up for membership to become a founding member and help shape HuffPost's next chapter