One company has just taken the concept of branding to a whole new level.
Rapid Realty Owner Anthony Lolli is offering all of his employees a 15 percent pay bump if they ink themselves up with a tattoo of the company logo, CBS New York reports. At least 40 employees reportedly have taken Lolli up on his proposal so far.
(SCROLL DOWN TO SEE PHOTOS OF THE TATTOOS)
Rapid Realty is a New York real estate brokerage that helps people find apartments in Manhattan and its surrounding boroughs. Inc.com reported last year that the company employees some 750 people.
When contacted by The Huffington Post, Rapid Realty did not directly address the tattoo issue, but did note that the company continues to expand.
Lolli told CBS New York that he got the idea from an employee who voluntarily got the logo tattooed on his body, but tattoo advertising is by no means a novel concept. Skinvertising, as it is known, made its way into the media spotlight in the early 2000s when an online casino paid a boxer to tattoo its logo on his back.
Hopefully, Rapid Realty employees will not regret their new tattoos as much as others who have exchanged ad placement on their bodies for money. Eric Hartsburg had Mitt Romney's presidential campaign "R" tattooed on his forehead for $5,000, only to make plans to get the tattooed removed soon after.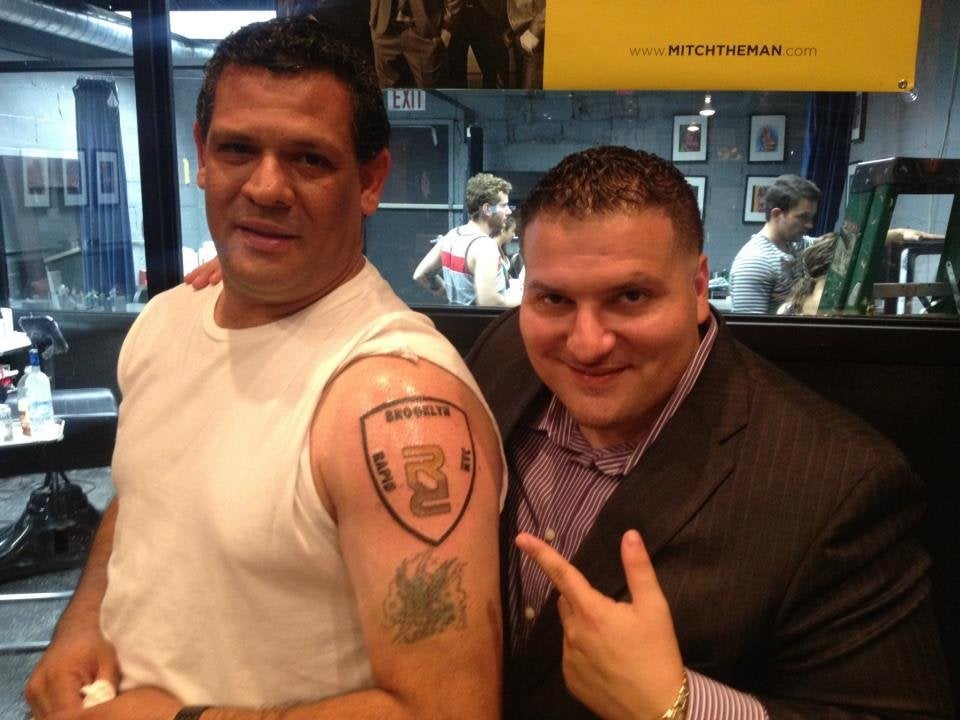 Rapid Realty Tattoo Pay Raise
Related
Popular in the Community