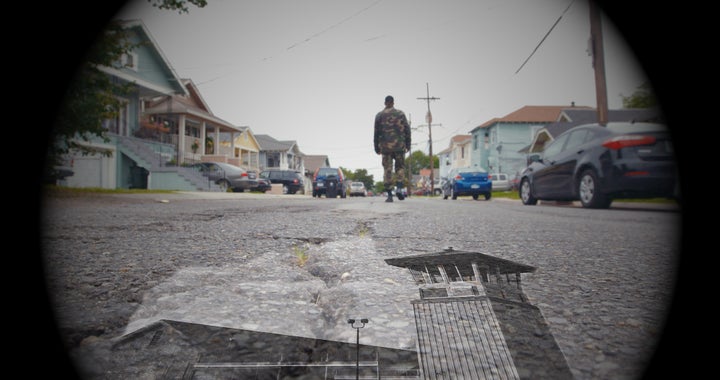 NEW ORLEANS -- Hip-hop artist McKinley "Mac" Phipps, who rapped his way out of New Orleans' 3rd Ward and into a recording contract with famed music mogul Master P, is emerging from 16 years of dormancy with a new music video that showcases his talent and serves as an introduction to an upcoming documentary.
Phipps, 38, has been behind bars since February 2000, when he was charged in the shooting of a 19-year-old man at a show just outside New Orleans, despite a lack of forensic evidence and another man's confession. Five prosecution witnesses have since told The Huffington Post that police and prosecutors bullied them into fingering the rapper.
Thanks to dubbing, a double and camera tricks, Phipps' music returns in "The Truth, the Way and the Light." He sings:
"I never sold crack, never murdered my own, but I'm the realest on this microphone."
Filmmaker Michael Shahin of Invasion Pictures, who created the video with production assistant Claire Caufield, said the purpose is to reintroduce people to Phipps' music and to promote the documentary he is making about Phipps. The documentary has been in the works since 2006 and the music video features roughly five minutes of footage from it.
"When we first started shooting the documentary, we initially focused on his music and the shooting," Shahin said. "It's now much broader. The HuffPost investigation into the case -- everything that's been uncovered in the past two years -- is featured heavily in it."
Shahin said Phipps had no input in the video. His song was recorded prior to his arrest and sentence to 30 years in prison.
"It's kind of an unknown track," Shahin said. "It's the last track he recorded before he was locked up and it's intended to be an abstract song that pays homage to his parents and the people who taught him life lessons. It's also a tribute to the golden era of hip hop."
 Phipps is played by his brother, Josh. "He resembles McKinley so much so that while we were filming, someone was walking by and said, 'McKinley?' So I think he did a pretty good job," Shahin said. "The goal was to give McKinley a presence in the video as much as possible."
 At the time of Phipps' arrest, he was a 22-year-old rising star in the New Orleans area. He was a member of Master P's 504 Boyz, whose 2000 album "Goodfellas" went gold and reached No. 2 on the Billboard 200.
Hip hop journalist Charlie Braxton told HuffPost the video is "moving, powerful and haunting."
"Because you hear Mac's voice, see someone who looks like Mac, but in reality you know Mac's not there because of an injustice," Braxton said. "This needs to go viral. It's not just a rap video. It's a symbol of injustice in America."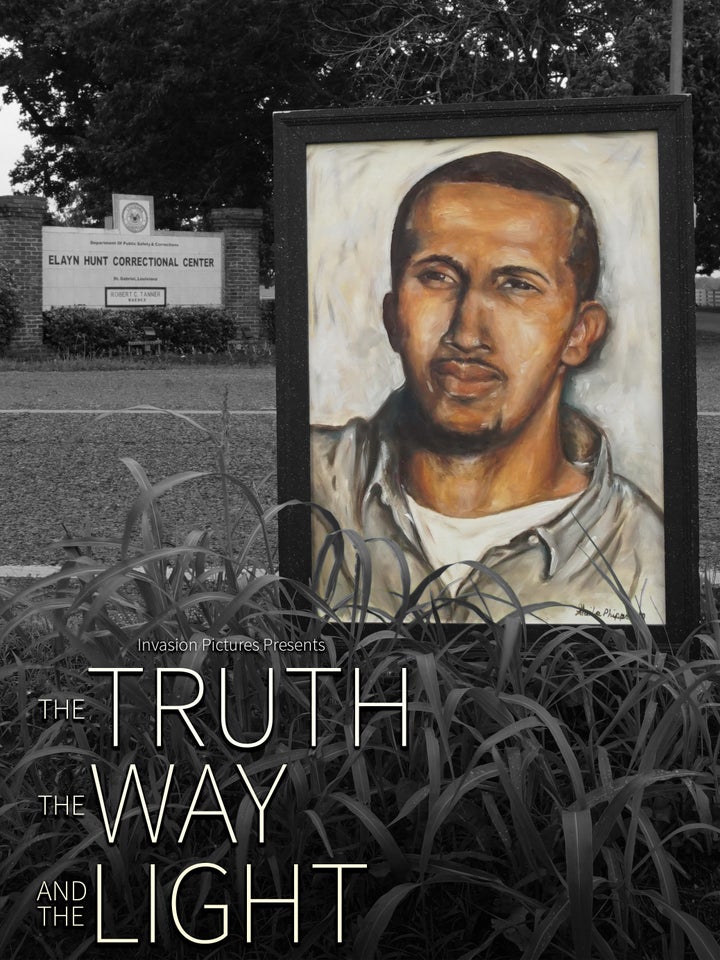 Shahin said that in an age of Auto-Tune music and antiseptic singers, driving rhythms of "The Truth, the Way and the Light" will introduce a new generation to Phipps' music.
Just don't call it gangster rap.
"The song was originally slated to be a track on his third album for Master P's No Limit record label," Shahin said. "At the time, McKinley was distancing himself from gangster rap. This track is pure, unadulterated Mac and a perfect example of positive music that can stretch the parameters of the art."
The music video also features appearances by well-known New Orleans music producer DJ Wop, hip-hop artist Dee-1, and former No Limit recording artist Mia X.
Erik Nielson, a hip-hop scholar and associate professor at the University of Richmond, said the song is an example of what many hip-hop fans already know -- "that Mac is one of hip-hop's truly talented lyricists."
"The theme of resilience in the song was unknowingly prescient at the time -- little did Mac know that the next 16 years would test his own strength and endurance in the face of incredible adversity," Nielson said. "It's also hard to ignore the irony of the title -- so far, the truth is the one thing that has eluded Mac in his quest for justice."
Nielson and Braxton are members of a group of Phipps' supporters that include celebrity entertainers, recording artists, journalists and reformists who say Phipps was wrongfully convicted. They are supporting an online petition calling for Louisiana Gov. John Bel Edwards (D) to grant clemency to Phipps.
"Anyone who has half a legal mind can look at Mac's case and see it's bogus," Braxton said.
DJ Wop, who along with rapper Mannie Fresh once managed Phipps' music career, said Phipps' music foreshadowed the rise of Southern hip-hop in the 1990s. Phipps last performed publicly during a six-month world tour that ended in 1999, alongside Snoop Dogg, Mystikal and Magic.
Phipps' growing fame apparently made him an attractive target to prosecutors, who would later quote from his lyrics, twisting and altering the words for the all-white jury that ultimately convicted him.
"He would [have] definitely been at least in the top 10 or 20 of all time -- from Jay Z to Nas, to Biggie, to 2Pac," said DJ Wop. "I believe he would have been in that vein. I truly believe that."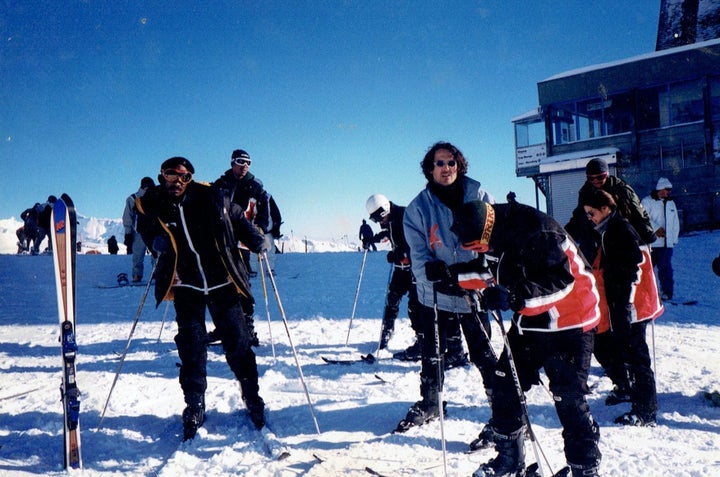 "He was on par to be one of the best and well-known rappers in the game," Braxton added. "Mac is not your average everyday rapper. He is gifted and a step above his peers."
Phipps' legal team, which includes Buddy Spell, Annie Spell, Tara Zeller and associate Jonathan Fleming, took over his defense after HuffPost began reporting on the case. Team members have spent several months gathering evidence and affidavits, and tried to negotiate Phipps' release with the district attorney's office, which ultimately rejected the request.
Phipps' lawyers are now seeking clemency -- an order from the governor reducing his punishment to the time he already has served -- and are pursuing an application for post-conviction relief to win Phipps a new trial.
"We gave verbal notice to the district attorney's office [on Monday] that we are filing an application for clemency with the Louisiana Parole Board sometime in the next three weeks, to be followed by the filing of a bare-bones petition for post-conviction relief," said Buddy Spell. "The post-conviction filing will be a placeholder while we focus our attention and energy towards the clemency proceedings. We have a new governor in Louisiana, and we feel that he will be more receptive to issues of right and wrong than was his predecessor."
The legal journey is being documented by Shahin, whose documentary is set to be released in the fall.
"This whole project is a call to arms for justice reform," Shahin said. "There's a lot of people like McKinley in similar situations. They are casualties of a system that was built on winners and losers. The message here is not just McKinley's story. It's also an example of injustice, which goes on way more often than you think."
And, for some, the music video and documentary are just a segue to something bigger and better.
"I'm more focused on the fact that when he comes home, he's going to be an even better rapper than he was before he went in," said Dee-1. "Because now all his energy is focused on making music that's real righteous, relevant and positive. [Music that's] going to have a positive impact."
Calling all HuffPost superfans!
Sign up for membership to become a founding member and help shape HuffPost's next chapter
BEFORE YOU GO