This is the sixth in a series of interviews with extraordinary people who are working in partnership with or using their skills and training as artists and humanists to improve their communities and advance our understanding of the human condition.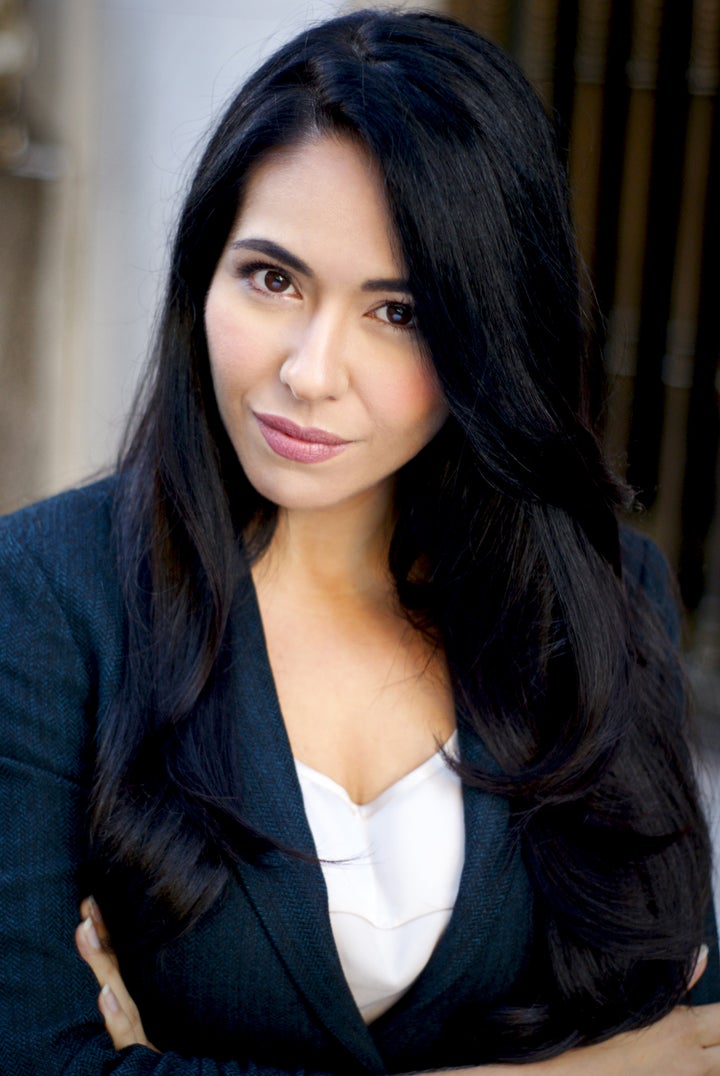 YVW: You have envisioned a "Latinxfuturism", it would seem, in your work. Can you discuss your "Latin Is America Cycle"?
My plays respond to the growing Latin American presence in America. Some scholars predict that the US will have the largest Spanish-speaking population globally by 2050. The Latin Is America play cycle is a bi-lingual cycle of plays that will ultimately have 33 parts, one for each of the countries and dependencies in Latin America. The plays in this cycle focus on history through the lens of women. I present empowered women characters. I offer positive futures for Latin American women.
The stories I present often explore my own experiences. When I first began studying theatre, there were few opportunities to stage my work. There were few auditions; there simply were not many doors open to me. It has been important to me to create roles for Latinx women that are complex and dignified. While living and studying in Miami, I encountered millions of people from the Latinx diaspora. I experienced beauty, courage, struggle, suffering, tragedy, etc. This made it clear to me that I needed to explore the Latinx identity fully in my work, that I needed to dedicate my work to social justice, to telling the stories of the people from my Latinx community.
For example, La Paloma Prisoner is a multi-disciplinary play within the Latin Is America Cycle that addresses global mass incarceration; it is a play that was borne from working with incarcerated women.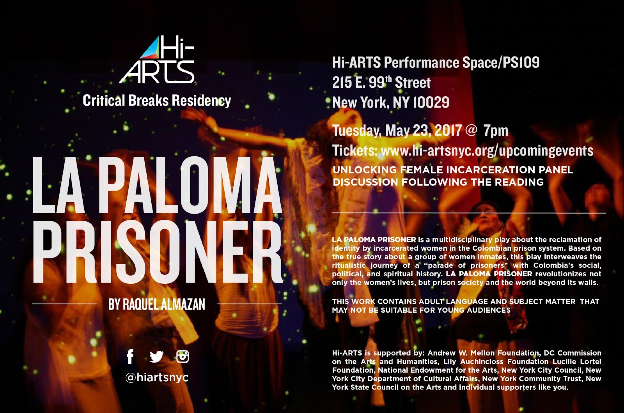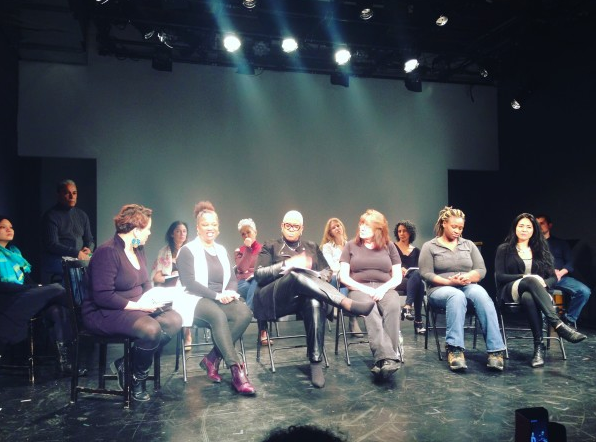 YVW: You're developing a number of film projects. What is the relationship between your theater work, activism and filmic work?
Production recently wrapped on a short film I wrote, The Weight of Flight,, based on the transgender life of Pooya Mohseni who starred in the film. I'm in the beginning stages of an episodic comedy project CHUTUP! based on my life. There are also short documentaries currently being made of my facilitation process with youth and immigrants in response to the Trump administration.
YVW: Has it been difficult to get your work to your desired audience?
It has been incredibly difficult. It has been difficult to get non-traditional audiences into the theatre, and it has been difficult to get traditional audiences to engage with my work. There are so many barriers. I have reached non-traditional audiences, the people for whom I make my work, by partnering with community centers, shelters and organizations. By working with socially conscious organizations, I am able to bring many people together who normally would never have the opportunity to meet.
YVW: How do you envision America's future?
I live in the third most diverse place in the world, Astoria, Queens, NY. So I have had a very diverse reality for the last 10 years. Over 120 languages are spoken here and people of different religious backgrounds live alongside each other in peace. I still have a vision that it is possible to live in equity, in peace and understanding, but I have never felt more attacked than I do now under the Trump presidency because the administration is overtly attacking women, immigrants and artists.
I imagine America's future as a place that will experience more turmoil, a confrontation of unraveling of its history, where people of color are taking a stand to demand equity. It is clear that white domination will not go quietly into the night. There will be an even larger confrontation in this country, the divide has never been so clear. I think that this divide is going to further bring us into the light of what we really need to face as Americans in order to proceed and build an entirely new system that places the people at the center of social power.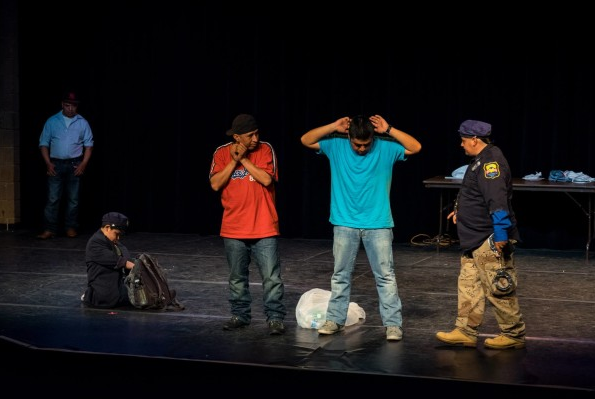 YVW: What does "Americanness" or being "American" mean to you?
I'm not certain what it means anymore to be American. When people ask me where I'm from, I immediately state my parent's heritage because that's what I feel I am connected to in my soul. My body is functioning in the system that is called the United States of America, but I don't fully feel American because I don't feel I have all the rights that the average white American would have.
I'm an American citizen. I have contributed to this society as an educator, as an artist and activist. I do constantly struggle with what it means to be in this country under the conditions of inequity. There's layers that start to be pulled away whenever a person of color is asked: "do you feel American"? It is such a large and painful question. I immediately think: what are the reasons that people of color migrate to this country? The majority of the time it's not out of a decision that comes from agency; our history is based on forced migration.
I still have issues trying to describe what the culture of America is. It really differs from city to city and from state to state, so to talk about America as a nation is quite difficult because my comfortability as a female of color. I feel American, but I immediately question what that is, what are the rituals or cultural benchmarks of what it means to be American. Perhaps what makes me feel American is the decisions I've made as a woman. I have had the opportunity to pursue an education, to form a life of independence. Because I grew up here in America, there are different seeds planted in you as an independent woman and there is more expected of you as an individual, it's harder to be connected to your roots and advance in society while being connected to your past, your history.
YVW: What role has education played in your development as an artist and activist?
For my undergrad education I studied at the University of Florida's New World School of the Arts. There I was able to train in a very interdisciplinary way. This was a unique program, where as a person of color I was never told that I didn't belong in classical work. And my mentor, Jorge Guerra, a Peruvian director, was a genius in the experimental theater. He encouraged the interdisciplinary study of the arts, humanities, social sciences and sciences. This education was extremely valuable to me because I was always encouraged to be innovative, integrating physical theater with heightened text, media, music and dance.
My education also allowed me the opportunity to work with Edward Albee. Exposure to a prominent playwright provided context for me as a young playwright to be unafraid of ambition, to think in challenging ways. I began to see my relationship to the canon of theatre works in a very different way. I began to understand that being a female playwright is an act of resistance. I realized, when working with Albee, that I would not only need to develop my craft, I would also really need to understand the structure of the American theater.
Doing my M.F.A. at Columbia University allowed me to spend time away from the artist grind, to have space to contemplate and exposure to inspiring artists including my mentors Chuck Mee, David Henry Hwang and Lynn Nottage. Columbia University provided the building of relationships, access and publishing development. For example, during my MFA, I further developed La Paloma Prisoner.
I'm also incredibly upfront about education being a "door opener." For me as a female writer of color, it has been necessary. I found that being inside of educational institutions aided a lot of the activist work that I was spearheading, in finding like-minded scholars that were devoted to a particular movement. I've also experienced that facilitating workshops in university settings has also expanded my ability to dialogue with incredibly engaged young people that have a vested interest in changing society. I take my role as a scholar seriously; it is important to me to develop a crystal-clear lens, to engage in an academic dialogue regarding Latinxfuturism.
Artists need to be business-savvy and creative. My university and conservatory training provided me with a base upon which I was able to model my life as an artist today. I still work 12 hour days, I still have to manage my time in an incredibly efficient way because I run my own business, but if I had not learned those early lessons about fearlessness and business practice, it would have been much more difficult for me to develop my career.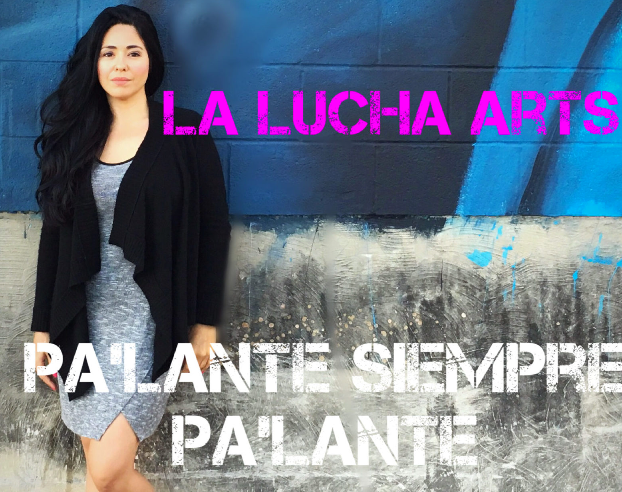 YVW: What would you tell a student today about the value of studying the arts or humanities?
Art is a place for healing, it is also a place for large philosophical ideas. Societies are still shaped around this exchange and if we do not have young people engaging with the arts at all levels, then we cease to be a society that contemplates, that responds, that activates creativity in all it's citizens.
I often facilitate workshops for groups of people that are not art majors, not pursuing arts as a career; these workshops are incredibly enriching because the theater allows everyone to have access to creativity and expression. The arts allow people the ability to be heard, the ability to articulate thoughts, feelings and political centers through storytelling and craft.
I still believe that it is only through art, which to me is a spiritual, communal practice, that we really truly expand, grow as a person. Facilitating the Theatre of the Oppressed methodology has given me tools in which to create new realities in incredibly oppressive situations and be able to dream solutions that seem intangible but through some possibility we create new goals for humanity.
Popular in the Community