Stunning photographs of an extremely rare albino ruby-throated hummingbird have been captured in a backyard in Staunton, Va.
The astonishing images showcase the delicate bird's features like white feathers, a pink bill, pink legs and red eyes.
"Setting up a flash wasn't even an option," Kevin Shank told The Huffington Post. "With the bird being so unique and rare, we didn't want to do anything that might encourage it to disappear."
Located just 30 miles from the Shank family home, they first heard about the bird on an email list-serve for the bird community, Shank explained. After they got permission, they drove over to the residence where the bird was first spotted and began shooting photos.
But experts say the fair-feathered variety are more easily visible to predators and susceptible to disease thanks to the genetic mutation. These weaknesses help make the albino bird all the more rare.
Check out the breathtaking images of this unique albino-ruby throated hummingbird below.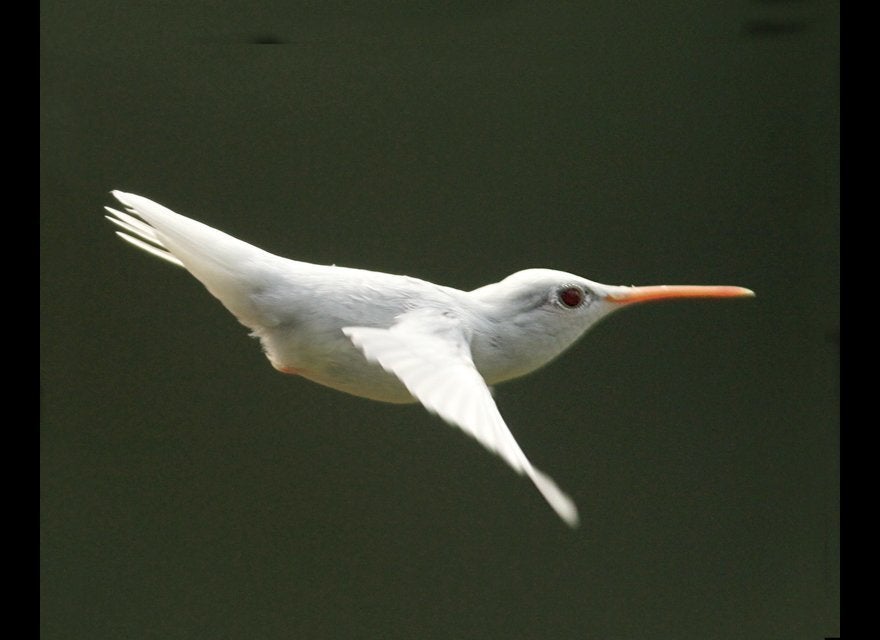 Albino Ruby-Throated Hummingbird
CORRECTION: A previous version of the article incorrectly stated 330 hummingbird species exist in North America. In fact, 330 hummingbird species exist worldwide. The error has been corrected.
Popular in the Community