I had the privilege of interviewing two public health advocates in my Manhattan office recently, Mary Dunkle and Denis Costello. These two enthusiastic and dedicated educators brought me up to speed on an issue I knew little about: rare diseases.
A rare disease is defined as one that afflicts fewer than 200,000 people in the U.S. Often, physicians and pharmaceutical companies are unable to deal adequately with rare diseases as they are so little understood.
There are now over 7,000 diseases listed as "rare." These represent all types of diseases, including many forms of cancer. A rare disease can have a population as few as one person.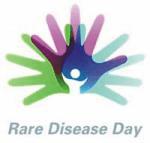 I quickly learned that rare diseases have become so common as a class that there is now a collective effort to assist those afflicted and their families, and to educate the public on their complexities. Unbelievably, they are so common that one in ten Americans is afflicted today by a rare disease!
The National Organization for Rare Disorders (NORD) website includes more than 1,200 medical reports from experts, including Connecticut-based Suki Bagal, M.D., M.P.H., a wise and long-time friend of mine.
In the U.S., that works out to about 30 million Americans. In Europe, the number is almost identical. The issue has become so large that the end of February has been designed globally as "Rare Disease Day."
Rare diseases are sometimes associated with celebrities such as Lou Gehrig, who died of a disease known as ASL, or John Travolta, whose teenage son recently died of a rare disease. Others are depicted on TV, like the one that prematurely ages children. Another afflicts children with Alzheimer's, ordinarily the disease of the very old.
Rare diseases are not rare to the patients they afflict. As one patient reported, "I was born without being able to breathe, so the hospital staff had to put in a breathing tube. I was also born without being able to suck or move my arms or legs. I had to learn every basic motor function through hours of physical therapy. I was born with Dandy-Walker Syndrome and hydrocephalus."
Dandy-Walker Syndrome, one of 7,000 identified rare diseases, is a neurological condition. Individuals with this syndrome are born with an underdeveloped cerebellum and the body's natural way of draining spinal fluid off the brain is obstructed causing hydrocephalus -- excess fluid on the brain.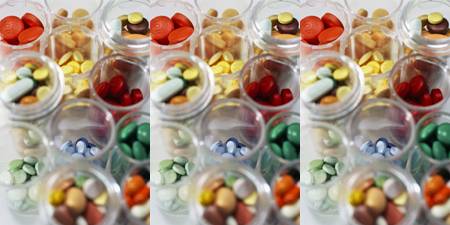 In 1983, Congress passed the Orphan Drug Act, providing incentives to pharmaceutical companies to develop medications for rare diseases such as Dandy-Walker Syndrome. During the 10 years prior to this Act, there were, shockingly, only 10 products developed for these many "orphaned" diseases. Today, because of the Act, there are over 1,700 in the research pipeline and 330 have been approved. Senator Ted Kennedy was an early advocate for "orphan" drug legislation.
A second Act, the Rare Diseases Act of 2002 provided federal funding for research. Also, the U.S. Food and Drug Administration (FDA) now provides grants for "orphan" drug product development.
Patient organizations also play a significant role in funding research. The National Organization for Rare Disorders (NORD) assists patients and their families in the U.S. Their website provides information on diseases and referrals to support groups and other resources.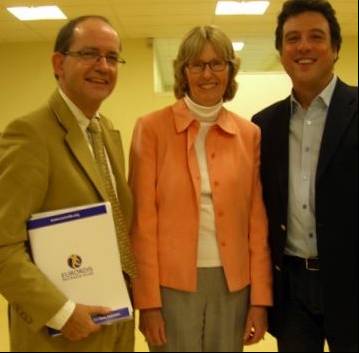 Mary Dunkle with Terkel Andersen (Pres., EURORDIS), and Yann Le Cam (CEO, EURORDIS).
People living with rare diseases face endless problems including difficulty in obtaining an accurate diagnosis, fewer treatment options, and denial of insurance coverage since they are often treated "off-label" when there is no treatment approved for their disease.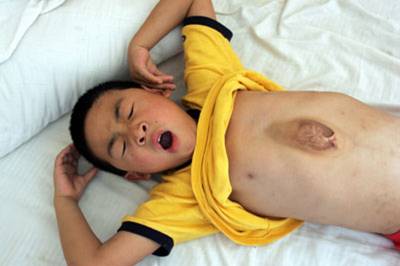 7-year-old boy suffers from a rare disease leaving him with an unprotected heart.
This February will be the second Annual Rare Disease Day. The concept was launched in Europe last year by the European Rare Disease Organization (EURORDIS). NORD, the American counterpart to EURORDIS, is also advocating Rare Disease Day. Established in 1983 by patient leaders who had pushed for passage of the Orphan Drug Act, NORD now provides advocacy in Washington, as well as patient assistance programs, research grants and fellowships through its Connecticut office.
Asia is also involved in pointing the spotlight on this phenomenon. The Chinese Rare Disease Organization has signed on as a Rare Disease Day partner and is planning activities on February 28. The Korean National Institute of Health (KNIH) has signed a Memorandum of Understanding with NORD as well to translate information from Nord's database into Korean.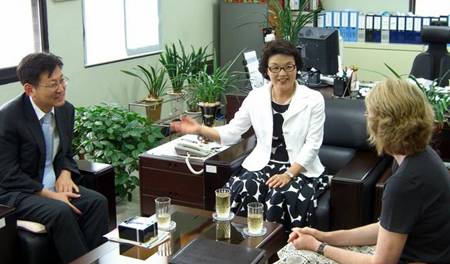 Mary Dunkle signs the MOU between NORD and the Korean NIH.
Individual diseases may be rare, but as Rare Disease Day approaches, we must remember how many millions of patients are in the Americas, Europe, Asia -- everywhere in the world. Now that I am better informed, I urge all of us to learn about these illnesses--possibly our own illnesses--and to lend our support and compassion to efforts to find cures.
Edited by Ethel Grodzins Romm
Calling all HuffPost superfans!
Sign up for membership to become a founding member and help shape HuffPost's next chapter