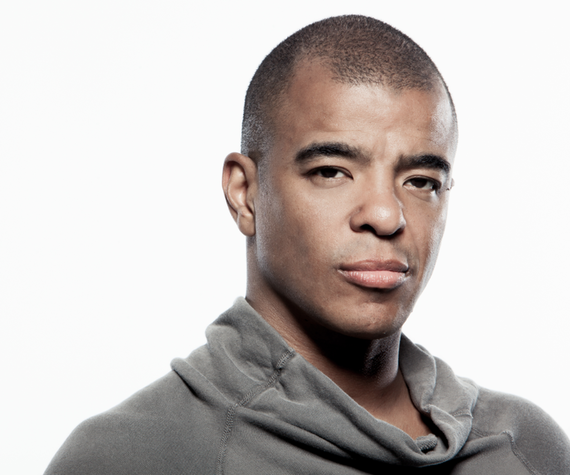 Legends hardly know they are becoming legendary until an era evolves. As the electronic music community continues to grow, legends are born. Hailing from New York and partially raised in Colombia, Erick Morillo is one of these legends. Breaking into the house music scene at the age of 21 in 1993 with the ubiquitous club track "I Like to Move It," Morillo knew he was destined for a life at the DJ decks.
Morillo's interest in music began at the age of 11 when he started DJing for school and family events. The sounds of disco superstars such as Diana Ross and The Village People grooved through his brain. Through disco, he started gaining an affinity for funk, reggae and early hip hop as well, which also greatly influenced his musical trajectory. With the support of his mother, he continued to learn and expand his musical horizons through his teenage years eventually enrolling in a studio engineering course at the New York City Center for Media Arts.
With the Latin-reggae-house fusion track "Muevelo" released in 1991 and the hit "I Like to Move It" released in 1993, Morillo exploded onto the electronic music scene. He became one of the few, well-known names of the era during a time when most of electronic music was still considered subversive and underground. One of his favorite and most popular residencies is at the Avalon in Hollywood where he has been performing for 10 years. His next performance there will be on Saturday, February 13th during the weekend of the Grammy Awards.
Morillo's career has taken him to exotic locales all over the world, living the glamorous life of a famous producer and DJ. During an interview, he mentioned that of all of the epic events he has performed, the one that has always eluded him has been Lollapalooza, hoping to still grace its lineup one day. Though very humble and grateful for the amazing life he has been blessed with, he mentioned that his attitude was not always full of grace and humility.
Becoming successful so fast and so young, he admitted to becoming jaded to his newly affluent lifestyle. It is human nature to become swept away and adapt to the life and people that surround you. In the days of youth, id and ego run the mind and are part of the human experience, propelling us forward into our prime years.
As Morillo became older and wiser, he underwent a transformation of mind and spirit. He never regrets any aspects of his life because each decision and experience has contributed to who he is today. He has become grounded and grateful, now creating music with an entirely different perspective. When I asked him what his proudest moment in his career has been thus far, he answered: "the moment I bought my mom a house."
The meaning of family is deeply ingrained within him and he never forgets where he came from. He was easy to talk to and our discussion was flowing and candid. I asked him who he would want to collaborate with musically if he could choose from anyone, living or dead, and he confidently responded with Prince and Lenny Kravitz. That is definitely a collaboration many would love to see manifested.
I learned a lot about the legendary Erick Morillo throughout the duration of our conversation. He is kind and charismatic, giving and grateful, his favorite color is blue, and his favorite animal is a dolphin. The advice he offers to up-and-coming DJs in the electronic music scene is that "original production is everything...don't try to sound like everyone else, just sound like you." Beneath the jet-setting lifestyle is a human being who is an inspiration for our aspirations. Anything and everything is possible if you have the guts to go for it.
REAL LIFE. REAL NEWS. REAL VOICES.
Help us tell more of the stories that matter from voices that too often remain unheard.