In honor of what would have been John F. and Jackie Kennedy's 56th wedding anniversary (September 12th), LIFE.com has publishing rare outtakes of the former first lady. The couple were married for 10 years together before the president's assassination in 1963.
Scroll down for three photos from the gallery. See more photos at LIFE.com. Captions from LIFE.com.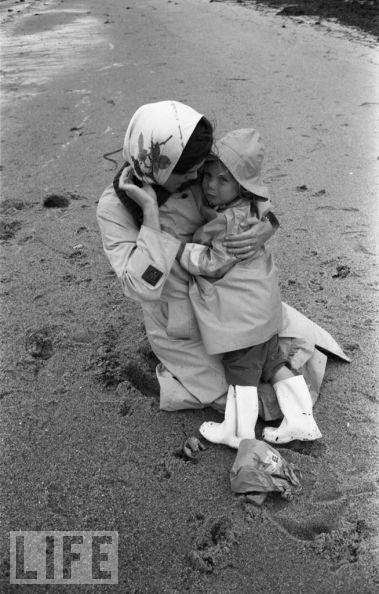 Outfitted for a rainy afternoon at the beach, Jackie kneels down to comfort little Caroline: One hand soothes the girl; the other holds a chic, floral-design headscarf in place. Though disappointed she was unable to accompany John on most of his campaign tour, Jackie was happy to spend most of her time with their daughter. Noted LIFE: "Her scrapbook contains few clippings; one is a convention story headlined 'It's Kennedy!' and another is titled 'Caroline's Turtles Place Second in Pet Show.'"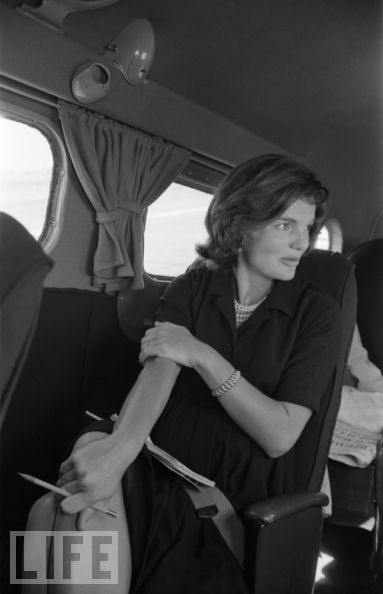 Inside the small plane, Jackie chats with a reporter (not pictured) during a flight from Hyannis Port to Boston. With her ubiquitous pearls obscured inside the collar of her dress, for once another piece of jewelry -- a chunky bracelet -- takes center stage.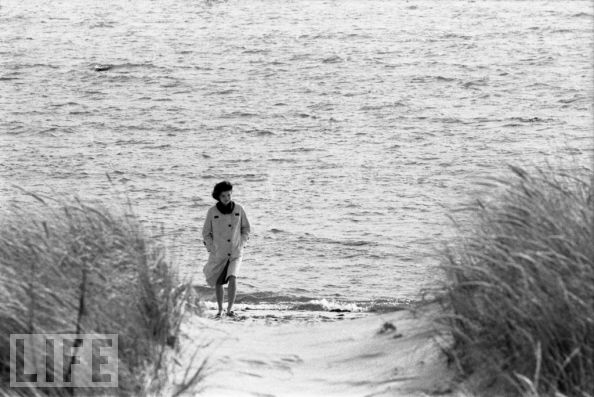 On the morning after her husband was elected the 35th President of the United States, as jubilant family members celebrated back at the Kennedy mansion, eight-months-pregnant Jackie steals a moment of privacy, going for a walk on the beach at Hyannis Port.
Follow HuffPost Style on Twitter and become a fan of HuffPost Style on Facebook!
REAL LIFE. REAL NEWS. REAL VOICES.
Help us tell more of the stories that matter from voices that too often remain unheard.