The perks of being a librarian grow every day. You are surrounded by books, get to shush people when they get rowdy, and you are in the perfect position to find something of historical value. Brown University library preservationist Marie Malchodi was recently flipping through "The Modern Practice of Physics" by Robert Thomas when she found a piece of paper with a familiar signature. It turned out to be a rare print made by silversmith and American patriot Paul Revere.
The print depicts Jesus and John the Baptist in the Jordan River, with Revere's name visible at the bottom. Only five copies were made, and the other four are currently being preserved at institutions across the nation, from the American Antiquarian Society in Massachusetts to private collections. According to book "Paul Revere's Engravings" this particular print is "one of the scarcest of the plates signed by Revere." Revere's reasons for making this print remain unknown.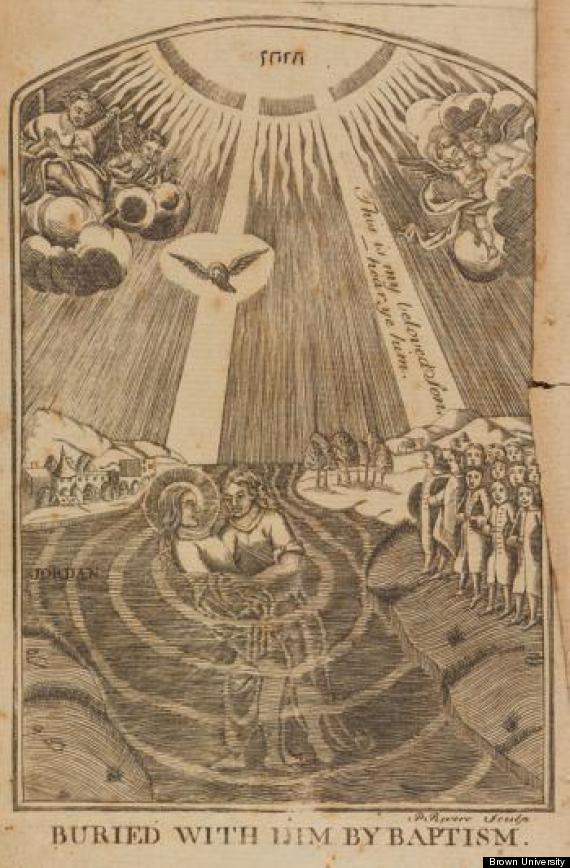 The physics book in which the print was uncovered belonged to Solomon Drowne, a member of the Brown class of 1773, according to the university. It is very possible that Drowne and Revere were acquaintances. "Given the time period, these people could have encountered one another at one time or another. Drowne was involved in the Revolution, as were most people of a certain standing," Malchodi told Courtney Coelho at the Brown University Library.
Does this make you want to visit your local library? Let us know your thoughts below!
Support HuffPost
The Stakes Have Never Been Higher
Related
Popular in the Community