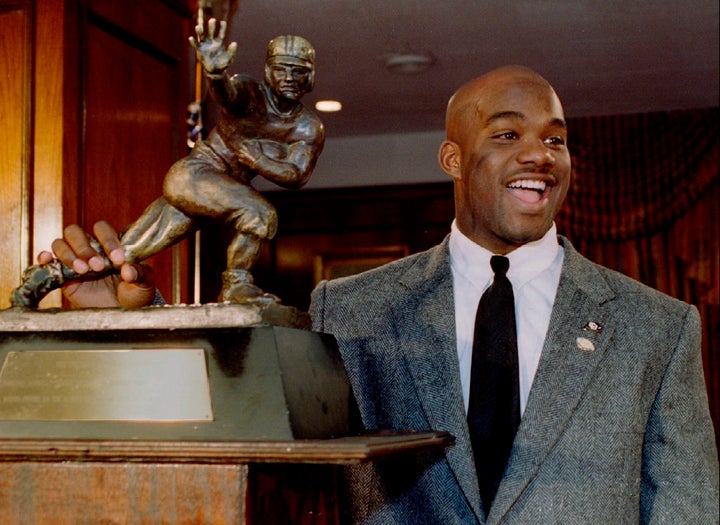 Heisman Trophy-winning football player Rashaan Salaam, 42, was found dead in Boulder, Colorado, on Monday night.
Salaam's body was discovered in Eben G. Fine Park in Boulder, according to a statement from the Boulder County Coroner's Office.
An investigation into Salaam's death is underway, the Boulder County Police Department told The Huffington Post, but there is no indication of foul play or a threat to the community.
Salaam, who won the Heisman Trophy in 1994, was a star running back at the University of Colorado in the '90s. He was inducted into the school's Athletic Hall of Fame in 2012. After college, Salaam played in the NFL for the Chicago Bears for three seasons.
"The Buff Family has lost an outstanding young man and a great Buff today," Rick George, the athletic director at the University of Colorado, said in a statement. "We are heartbroken for Rashaan and his family and our thoughts and prayers are with them at this very difficult time."
Salaam most recently lived in Superior, Colorado.
Related
Popular in the Community