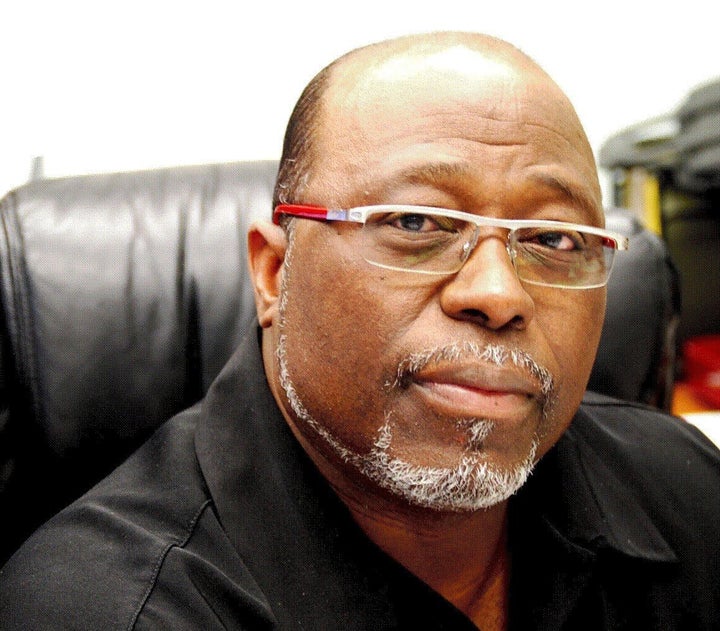 When Rashad Byrdsong looks out at the grim tableau of multigenerational black poverty that afflicts his native Pittsburgh, he doesn't see an economic problem. Rather, Byrdsong -- the founder of Community Empowerment Association, Inc., a nonprofit community development organization serving some of the tougher neighborhoods of eastern Pittsburgh -- sees a threat to public health.
From street violence, single motherhood and failing schools to lack of access to transportation, fresh food and living-wage jobs, Byrdsong, a Vietnam veteran and Black Panther Party member with strong ties to the civil rights movement, argues that the framing of the poverty debate is all wrong.
"We're looking at some of these social determinants as a sort of disease. It's comparable to an epidemic," he says. "That's why we're trying to fit this within the public health model."
It's not an entirely new idea, nor is it strictly a metaphor. Over the last two decades, Byrdsong notes, a variety of policy makers and researchers have begun to address problems like youth violence and urban poverty through a public-health lens, rather than a starkly economic or social one. What are the risk factors? How can bad outcomes be prevented? Such questions, as Byrdsong sees them, can help lawmakers and social service practitioners more clearly define the problem and pursue more effective interventions.
For many members of the black community -- particularly children -- the stakes are high.
Even before the most recent recession, some 13 million families with children in the United States were considered nominally "low income," according to data compiled in 2009 by the Urban Institute in Washington, D.C. Of these, about 58 percent were black, Hispanic or other non-whites. Today, among people who fall below the poverty line, the rate for blacks and Hispanics of any race -- 27.4 percent and 26.6 percent, respectively -- is roughly three times as high as the rate for non-Hispanic whites (9.9 percent).
In a separate study, the Urban Institute also concluded that black children are roughly 2.5 times more likely than white children to experience poverty -- and 7 times more likely to be persistently poor.
Meanwhile, a high correlation exists between the unique deprivations of poverty and a variety of health and developmental issues, particularly among children. A 2011 report from the National Center for Children in Poverty, for example, noted that nearly a third of poor children are exposed to second-hand smoke in their homes -- a key risk factor for developing numerous respiratory problems, including asthma -- compared to about 12 percent of non-poor children. In the last 15 years, one-quarter of poor children were born to mothers who smoked during pregnancy.
Writing in the Oakland Tribune in January, Jill Duerr Berrick, the Zellerbach Family Foundation Professor of Social Welfare at UC Berkeley, also noted that "poor children are more likely to be born prematurely or with low-birth weight" and that "poor children are more likely to die in the first year of life."
They more frequently experience childhood injuries and illnesses, suffer from developmental delays and are exposed to environmental toxins. Some evidence suggests that the adverse physical and psychological conditions associated with child poverty can become physiologically embedded. That is, child poverty can affect the architecture of the brain. To compound their disadvantage, age, duration and depth matter. That is, children who experience deeper poverty for longer periods of time and during their earliest years appear to suffer most. For that reason, we should be alarmed that the group suffering the highest rates of poverty in the U.S. are children ages 6 and younger.
Poor children are also far more likely to be exposed to violence -- a key public health concern for Byrdsong's organization, which sponsored a national conference in October aimed at fostering new models for understanding and addressing these and other problems faced by black communities.
Among the keynote speakers at the conference was Dr. Joy DeGruy, an instructor at the Portland State University School of Social Work. "My father often used to say that if a white man has a cold, the black man has pneumonia," DeGruy said in a documentary made at the event. "We need a Plan B."
Byrdsong, the scion of three generations of Pittsburgh steelworkers and labor organizers, enthusiastically agrees. In a conversation with The Huffington Post last month at the headquarters of the Community Empowerment Association, the 62-year-old activist, who converted to Islam while serving a 10-year prison sentence for robbery, described as largely ineffectual the menu of nonprofit and public services aimed at assisting those on the lowest rungs of the economic ladder.
"I don't see that so-called safety net," he said. "On the ground, in the work I do, you still see all the disparities. And all these nonprofit programs -- they're cosmetic. They're not really dealing with the root causes."
Byrdsong describes the emphasis at CEA, which was founded in 1994, as being more holistic, with a goal of not just helping, but empowering struggling black families -- and the wider black community -- through a mixture of family support services, educational initiatives, housing, economic development and employment training. In 1997, Byrdsong launched a for-profit arm of CEA called Ma'at Construction Group, a fully minority-owned construction and building services firm that serves as a conduit for members of the community to learn a trade and ultimately find work.
But Byrdsong's current passion is advocating for the public health approach to poverty -- and he says he plans to coordinate with the area's many research institutions to further study how such a framework might help curtail the cycle of impoverishment that many minority communities face.
"All the things we talk about when we talk about poverty constitute negative health outcomes in our community," he says. "When we start looking at the impact of crime. When we start looking at the impact of the lack of grocery stores and the nutrition in the food and produce we can get. When we begin to look at the levels of toxicity in our community -- whether it's through the environment, whether it's what's coming out of the ground or found in what you eat. When we look at homelessness. When we begin to look at the disproportionate number of kids being uprooted and taken out of the home -- all of that has some type of emotional or psychological impact on families and children," Byrdsong says. "And that has everything to do with health."
To find out more about Pittsburgh's Community Empowerment Association, or to make a donation, visit the organization's web site at www.ceapittsburgh.org.
Popular in the Community