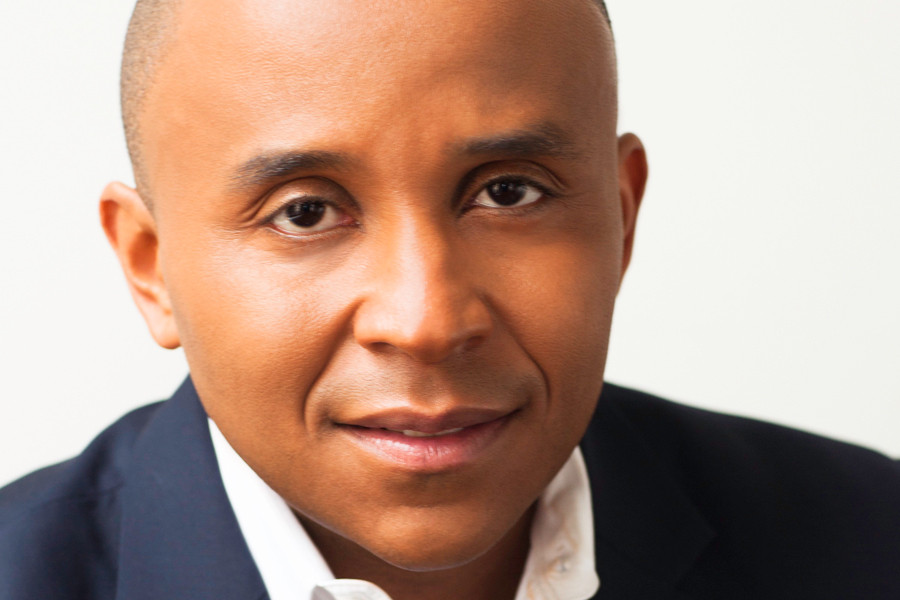 This article is part of a Huffington Post series, on the occasion of the site's 10th anniversary, looking at some of the people and issues that will shape the world in the next decade.
WASHINGTON -- For about four years, Rashad Robinson's job was to watch television.
He wasn't binging on "Grey's Anatomy" with a bucket of ice cream, though. He was watching all kinds of shows, particularly cable news, to see how they represented gay, lesbian, bisexual and transgender people.
If CNN ran a segment featuring the medical opinion of a so-called gay conversion therapist, for example, Robinson would flag it, and his organization, GLAAD (formerly the Gay & Lesbian Alliance Against Defamation), would urge its supporters to flood CNN with complaints about using discredited scientific figures who push anti-gay thinking. Robinson, who was the group's senior director of media programs from 2007 to 2011, would also reach out to the show's producers and work with them to represent the LGBT community in a more fair and accurate way.
Robinson's work helped make GLAAD one of the most successful lobbying organizations in the nation in terms of changing the way LGBT people are portrayed on TV and in film. But during his time there, he began to notice something else: the way black people were represented in the media. It wasn't good.
"I would continue to see these things on TV, representations of black folks, and I'd think, 'If that was a gay person, we would be shutting that down,'" Robinson, who is black and openly gay, told The Huffington Post.
So in 2011, when the social justice group Color of Change was looking for an executive director, he saw a chance to do something big.
Color of Change was formed in the aftermath of Hurricane Katrina in an effort to get fast relief to hurricane survivors via the Internet. Many of the survivors were African-American and poor, and the government response to their needs was slow. The group soon expanded into a space for black Americans to get involved in causes that mattered to them. Robinson had the idea that he could use the skills he'd picked up at GLAAD -- making institutions accountable to the concerns of everyday people -- to strengthen the political voice of the black community.
Today, Color of Change has more than 1 million members and is considered the nation's largest online social justice organization, with campaigns on everything from police brutality to net neutrality to representations of black people in TV crime shows. Fast Company ranked Color of Change sixth on its annual list of the 50 most innovative companies in the world this year. And at 36, Robinson is a regular in "The Root 100," a list of influential African-Americans under 45.
"He's a total rock star at what he's built at Color of Change," said Joan Garry, who worked with Robinson at GLAAD and now runs a nonprofit consulting firm.
"He's creating -- we used to talk about this when he first took the job -- he's talking about MoveOn for black folks," Garry said, referring to the online progressive advocacy group, MoveOn.org. "But the difference is MoveOn has moved on, and he is building something to last with Color of Change."
Robinson has racked up a number of wins since taking the helm of Color of Change, including pressuring Fox to cancel its longtime police show, "Cops."
"They're not making any more shows," he said. "They're done."
Tens of thousands of Color of Change members spoke out against the show, and Robinson spent months talking to network executives about its misrepresentations of black and Latino communities. Color of Change also launched a campaign urging companies to pull ads that aired during the program. The day before a scheduled protest in front of 21st Century Fox Studios in Los Angeles in 2013, Robinson got the news that Fox had canceled the program.
"We felt it was an unfortunate look at the war on drugs and its effects on poor and black folks around the country," he explained. "It was not news. It was the reality of how a community is being ripped apart, not something for Saturday night entertainment." Fox has not publicly said whether the Color of Change campaign was a factor in its decision to cancel the show.
Heather McGhee, the president of Demos, a left-leaning public policy group, said she was amazed that Robinson helped bring down a show that had been airing for more than 20 years.
"He is quite simply the most strategic thought leader in the civil rights and justice state," said McGhee, who has worked on voting rights campaigns with Robinson. "He has turned Color of Change into a 21st century online organization that is able to push so far above its weight."
In one campaign, Robinson succeeded in pressuring MSNBC to fire conservative show host Pat Buchanan over statements he made about white supremacy. He led another campaign urging corporate donors to leave the right-wing American Legislative Exchange Council (ALEC) because of the group's support for "stand your ground" gun laws and voter ID laws. Both of those types of laws disproportionately hurt minorities.
Color of Change members had driven away more than 100 of ALEC's corporate donors before the group agreed to stop pushing the two laws.
Getting companies to leave ALEC had been "a progressive goal for 20 years," McGhee said, and Robinson was able to do it because he tied the issue to outreach efforts connected to the death of Trayvon Martin, the unarmed black teenager fatally shot in 2012 in Florida. Martin's killing sparked protests around the country and a national debate about racial profiling and stand your ground laws.
"Rashad didn't just translate the Trayvon Martin murder into individual outreach. He went directly to the structural policies that were backed by the corporate lobby that shaped the livelihoods of black people," she said. "That ability to take on a fight over structural issues -- and win -- is something Color of Change has been able to do under his leadership."
Beyond his use of technology, Robinson takes a refreshingly modern approach to tackling social justice issues. He puts LGBT rights under the umbrella of civil rights, highlighting how criminal justice issues affect both communities, whether it be homeless youth or transgender women of color. He's also pushed hard since 2010 to preserve net neutrality, or the idea that Internet service providers should treat all Internet traffic equally. Legacy civil rights groups, like the NAACP and the National Urban League, were initially on the opposite side of that argument.
"They were siding with telecom companies," said Dorian Warren, a political science professor at Columbia University. "Different organizations took money from Time Warner and Comcast to support their view on a segregated Internet. That would have disproportionately hurt black and poor people."
Warren, who serves with Robinson on the board of the racial justice group Race Forward, called it "shameful" that many civil rights groups were backing the telecom and cable industry, which opposed a government effort to ban Internet "fast lanes." Without net neutrality, these companies could charge content producers more for reliable Internet access.
Some civil rights groups had argued that minority communities would be hurt by net neutrality because telecom companies wouldn't invest in underserved areas. But momentum on the issue has swung in Robinson's favor.
"Rashad was really way out there in front of the rest of the civil rights community," he said. "Thanks to Rashad, there was at least a moral compass."
In spite of all his success, Robinson still has his work cut out for him. The net neutrality fight isn't over, and he expects more fights over access to data and technology, as well as on the lack of diversity in the telecom industry. Representations of black people on TV still aren't where they need to be. There's ongoing national outrage over unarmed black men being killed by police, with no easy solution in sight. Criminal justice reform bills that could hugely affect the black community are pending in Congress, and voting rights protections are a real concern ahead of the 2016 elections.
It's a daunting agenda. But through it all, Robinson says, Color of Change will be there to give a voice to the concerns of everyday black people.
"We will continue to show up in these moments of tragedy, but we don't want to just concentrate on policies that need to be changed. We need to change the culture," he said. "The idea is not that we have one type of black person. There are multiple, nuanced representations of community."
REAL LIFE. REAL NEWS. REAL VOICES.
Help us tell more of the stories that matter from voices that too often remain unheard.