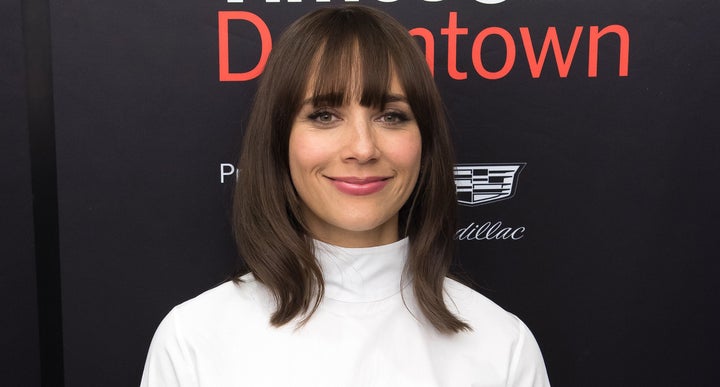 Some people think porn can be empowering for women; others think it can be degrading. Rashida Jones thinks we should let women decide for themselves. 
The actress and director of 2015 porn documentary "Hot Girls Wanted" recently sat down with Refinery29 to discuss her new Netflix docu-series "Hot Girls Wanted: Turned On," which explores the intersection of porn, intimacy, and technology. Jones, along with co-directors Jill Bauer and Ronna Gradus, discussed what they learned about porn while creating the film and subsequent series, and how it's shaped their perception of the industry. 
When R29's Madeline Buxton asked the three directors their thoughts on porn as a tool of empowerment for women, Jones responded that it's "dangerous" to say any one thing is the key to empowerment for all women. 
"It's so personal, and I think it's dangerous to declare anything as the road to female empowerment, period," Jones said. "Some girls are really self-possessed, and they know what they're doing, and they love sex, and they've always wanted to do it, and they're camming and they have control over what they're doing. And then some girls are just not built for it. But I think there's a pressure to feel like you should be empowered by it. And not everybody is. It's different for everyone." 
The six-episode series takes a look at a few parts of the porn industry including the challenges female producers face, life as a "cam girl" (women who perform sexual acts on a live camera from a remote area), and one episode even details the life of a 40-year-old who ghosts young women on dating apps. 
Jones said that she hopes women feel more open to discussing sex and intimacy after watching the series. 
"The whole series is a pause so that you can just look at your relationship with sex and technology and ask yourself some questions that might come up for you during the series," she said. "For women, in particular, there's a lot of things about empowerment, and asking yourself: What makes you comfortable? What makes you feel power?"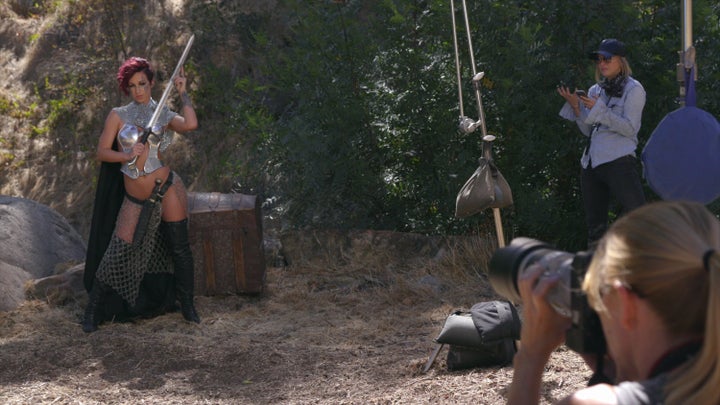 Unfortunately, "Hot Girls Wanted: Turned On" has received some series backlash since it premiered on Netflix on April 21. 
The reviews on Netflix also highlight the same disturbing allegations.
"The people involved in making this didn't get permission to potentially out many sex workers to their friends and family and claimed fair use in order to not have to pay them," one Netflix review reads, with another adding: "Outing a sex worker could really put them in danger." 
Another reviewer wrote that the docu-series was "extremely exploitative" because it features "footage of women without their consent" and "also shows [the women's] real names and Facebook accounts."
The Huffington Post reached out to Rashida Jones for comment but did not hear back by the time of publication. 
Head over to Refinery29 to read Jones' full interview about "Hot Girls Wanted: Turned On" or watch the trailer for the new series below. 
Calling all HuffPost superfans!
Sign up for membership to become a founding member and help shape HuffPost's next chapter
BEFORE YOU GO