Rashida Jones and Rob Lowe are leaving "Parks and Rec."
"Parks and Recreation" executive producer Mike Schur issued a statement confirming BuzzFeed's report.
"The news about Rob and Rashida is true -- they will be leaving the show after the 13th episode of the upcoming season six. We've been working on their storyline (on and off) for four seasons now, and heading into this year, with the two of them contemplating parenthood, it felt like a natural time to move them into the next phase.
"We absolutely love both Rashida and Rob, and will be sad to see them go. Rashida was one of the very first people we knew we wanted in the cast, and as important as Ann is to Leslie (and vice-versa), she'll certainly never be far from Pawnee. Rob we initially thought we could only have for six or eight episodes, and we couldn't be happier that he will have stuck around for 75.
"They are wonderful, funny, committed actors, they've been a huge part of the Parks and Rec family, and we think we have a great Pawnee send-off in the works for them," he said.
Lowe tweeted his thanks to Schur.
Jones also confirmed her departure via Twitter.
According to Deadline, NBC wants to keep Lowe around: The network is reportedly in the process of finalizing a development deal for a potential new series with the actor, who has portrayed Chris Traeger, currently Pawnee's City Manager, since the end of Season 2. Jones has played Ann Perkins, a nurse and Leslie Knope's (Amy Poehler) best friend since the series began. Last we saw them in the Season 5 finale of "Parks and Rec," the two characters trying to have a baby together.
This is the first major "Parks and Rec" cast shakeup since Paul Schneider, who played Mark Brendanawicz on the series, left in 2010.
To console ourselves due to the sad news of Jones' and Lowe's "Parks and Rec" departures, let us relive some of Leslie and Ann's best moments below.
"Parks and Rec" Season 6 premieres Thursday, Sept. 26 at 8 p.m. ET.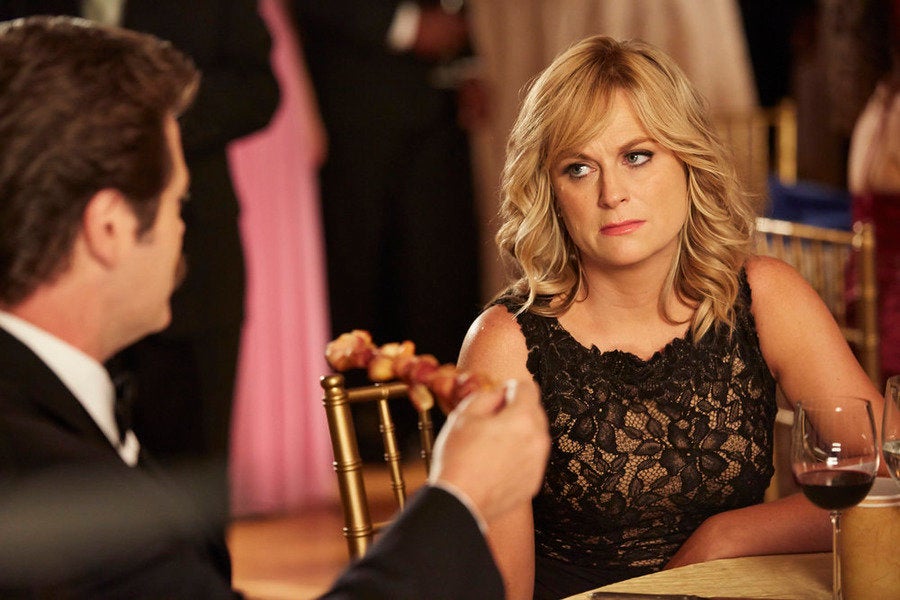 'Parks and Recreation'
Popular in the Community