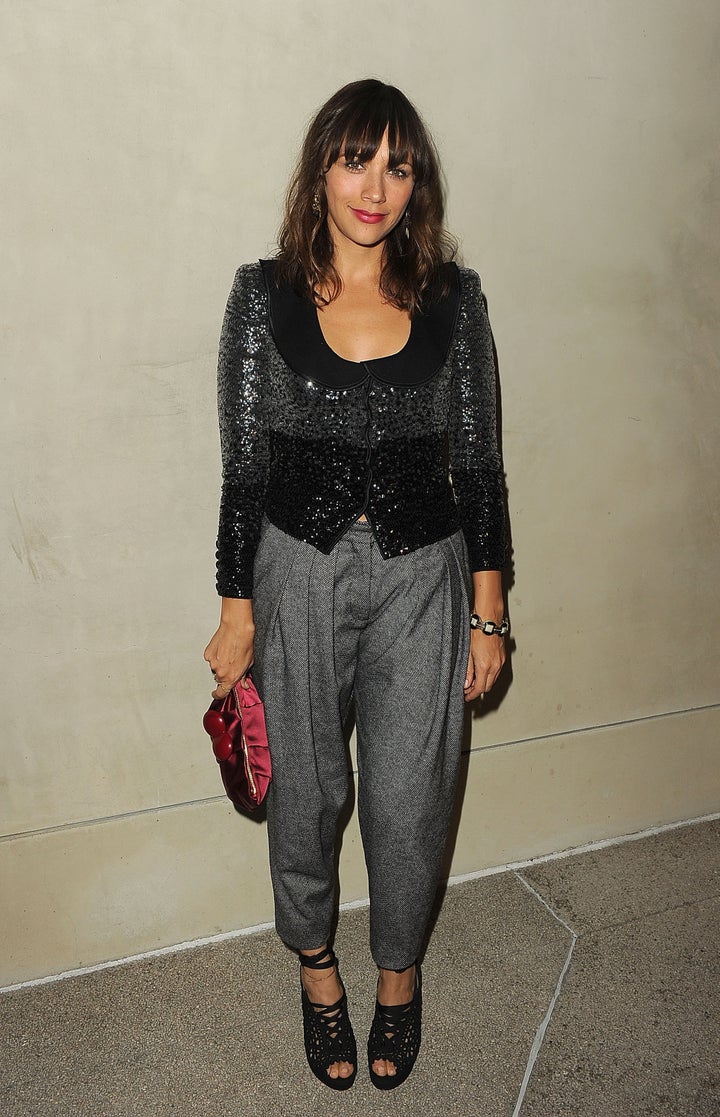 Think of the most bizarre thing you could possibly see while walking down the street.
Here's something to top it.
As daughter of famed music superproducer Quincy Jones, "Parks and Recreation" star Rashida Jones grew up with a lot of famous friends. Amongst the closest of those friends was Michael Jackson, and as she tells Playboy, the two sometimes looked for trouble. Especially while accompanied by tiny 80s television icons.
"He was definitely a little bit of an alien, for sure, and when I was young, it felt as if he was my age, not 18 years older, but with just a little bit more pep," she tells the magazine. "Later, we'd go out on the town together. He always wore those surgical masks. Once, my sister, Michael, ­Emmanuel Lewis and I got in a car with Super Soakers and went by a movie theater and supersoaked the hell out of people waiting in line. They had no idea they'd just been supersoaked by the King of Pop."
Emmanuel Lewis, of course, played Webster.
As for her present day career, Jones is still providing laughs in cars.
"My patented move is to do a penis joke," she says of her improv technique. "In an episode of 'Parks and Rec' last season, Amy Poehler's and Adam Scott's characters are going on a road trip together, and she wants to make it as unsexy as possible so she can avoid having feelings for him. I say, 'Why don't you make him a mix tape with, like, German glockenspiel music and Roosevelt's great speeches on it?' Then I say, Why don't you ask him about his penis?'"
As it turns out, the line stayed in the episode, making for one of the funniest moments of one of the funniest episodes of last season. Jones starred this summer in the Paul Rudd comedy, "Our Idiot Brother" and next stars in "The Big Year," playing a birder who has an unbelievable ability to make bird calls (which also turn out to attract Jack Black).
Calling all HuffPost superfans!
Sign up for membership to become a founding member and help shape HuffPost's next chapter
BEFORE YOU GO