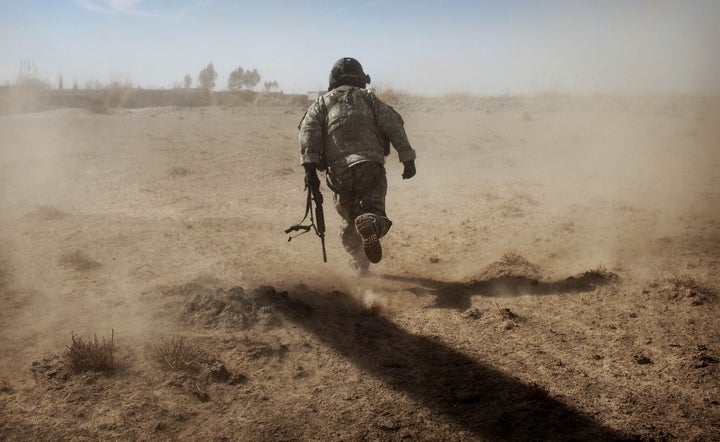 WASHINGTON -- On the same day that Defense Secretary Robert Gates said that America would continue to have a military presence in Afghanistan beyond 2014, a new poll finds that the majority of Americans want all U.S. troops withdrawn within one year.
The polling firm Rasmussen, whose surveys are often accused of having a decidedly conservative tilt, finds that for the first time, a majority of likely voters want the U.S. government to set a timetable to withdraw American troops from Afghanistan within one year. Within that group, 31 percent want troops to come home immediately. In September 2010, just 43 percent of likely voters wanted a one-year timeline.
This time frame is considerably more accelerated than the one set forth by President Obama. The current plan is for the U.S. military to begin withdrawing troops in July 2011 and then end combat operations in 2014. But on Monday, Gates said that both the U.S. and Afghan governments agree U.S. forces should remain in Afghanistan even after that date.
"Obviously it would be a small fraction of the presence that we have today, but I think we're willing to do that," Gates said. "My sense is, they are interested in having us do that."
Seventy-three percent of Democrats favor a one-year timeline, compared to 37 percent of Republicans. But there has been an erosion of support in both parties, with 24 percent of Republicans six months ago favoring bringing the troops home within a year.
Rasmussen also finds in the survey, which was conducted March 4-5, that 41 percent of Americans are unsure whether the U.S. mission in Afghanistan will be judged a success. Just 27 percent are sure it will be.
A USA Today/Gallup poll from February also found that 72 percent of Americans would support Congress taking up the issue of a quicker withdrawal from Afghanistan.
Secretary of State Hillary Clinton said in December that while she understands the public's frustration, low public opinion on the war won't change the administration's policy.
"I'm well aware of the popular concern, and I understand it," she said. "But I don't think leaders -- and certainly this president will not -- make decisions that are matters of life and death and the future security of our nation based on polling. That would not be something that you will see him, or any of us, deciding."
Popular in the Community