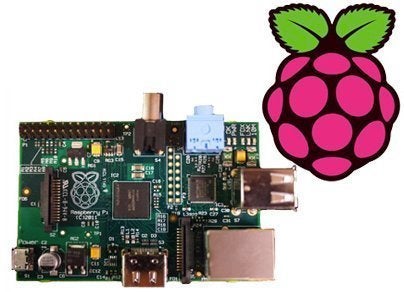 Hungry for newer, cheaper tech? Good thing the Raspberry Pi is finally here.
The credit card-sized, Linux-based computer was served up for just $35 on February 29, through distributors Premier Farnell and RS Components.
Within its tiny, naked-circuit body, the Raspberry Pi offers a 700MHz ARM processor, 256MB RAM, HDMI and RCA outputs, and much more (according to a press release posted by Engadget) allowing pretty much the same experience you would get from a full-sized desktop computer.
An even cheaper $25 Model A will soon follow the Model B currently on sale but will not include the Ethernet or the two USB ports that the Model B features.
Check out the Model B Raspberry Pi (below), courtesy of RS Components.

With prices like these, it's no wonder that the website of the device's creators, Raspberry Pi Foundation, was overwhelmed by the surge in traffic on Wednesday and went down briefly during the day -- even after sales were limited to one per customer, according to ZDNet.
The websites of Premier Farnell and RS Components also went down shortly after the mini-computer's launch. According to TIME's Techland, Premier Farnell is already all out of Raspberry Pis, and, unfortunately, Engadget reported that RS Components will only be shipping within the UK.
While the Raspberry Pi has the tech world all in a frenzy, the small computer was actually developed to entice school children to get involved with computer programming and other technology. David Braben, the device's developer, explained in an interview with Edge-Online in November 2011, "[In Raspberry Pi] you've got quite a powerful, very cheap device that anyone can carry around, take to school, and hopefully do interesting things with that make it seem less like a purely school thing."
There's no doubt that the tiny Raspberry Pi will be very useful for people of all ages, but it's not much of a looker with all its exposed circuitry, which sprung from simple practicality.
Thankfully, the device may get its much-needed makeover as early as next year -- Braben mentioned later in his interview with Edge that a more appetizing model of the Raspberry Pi may be in the works.
Check out a more detailed diagram of the new Raspberry Pi's features below, and let us know: Are you going to get your hands on a Raspberry Pi?

Related
Popular in the Community