A New Jersey woman may be too chicken to eat at Popeyes Louisiana Kitchen again after finding what she claims is a rat head in her meal.
Rosemary Thomas, of Clifton Park, on Sunday posted an unappetizing photo of a meal on Facebook and said it came from a Popeyes in Harlem, where she was eating with her daughter, sister and niece.
"This is clearly a rat and they have the nerve to have a 5 rating by the Department of Health," she wrote.
Thomas has not responded to Huffington Post requests for comment, but she wrote on Facebook that she took her daughter to an urgent care clinic because the experience made the girl sick to her stomach.
"Yesterday, she ate nothing all day," Thomas wrote. "All she said she could think of was the rat head after she consumed the crispy part."
Thomas also said she still had the rat head.
Popeyes spokeswoman Renee Kopkowski said the company is aware of the woman's experience and that the owner of the franchise has reached out to Thomas to get to the bottom of the incident.
"He's meeting with [Thomas] as soon as she is able," Kopkowski told HuffPost. "In the meantime, he ordered a health department inspection and they found nothing out of the ordinary. We've checked with suppliers and they feel it is most likely chicken organ meat. We will work with the guest to recover the product and test it to confirm that."
This isn't the first time they've been accused of serving deep-fried breaded rat to customers.
"As you can see from the pictures, it is obviously an animal with a tail. Seeing this I've thrown up twice already and still feel sick," Luke said according to WGNO.com.
Popeyes also claimed then that the strange meaty object was most likely organ meat.
Related
Before You Go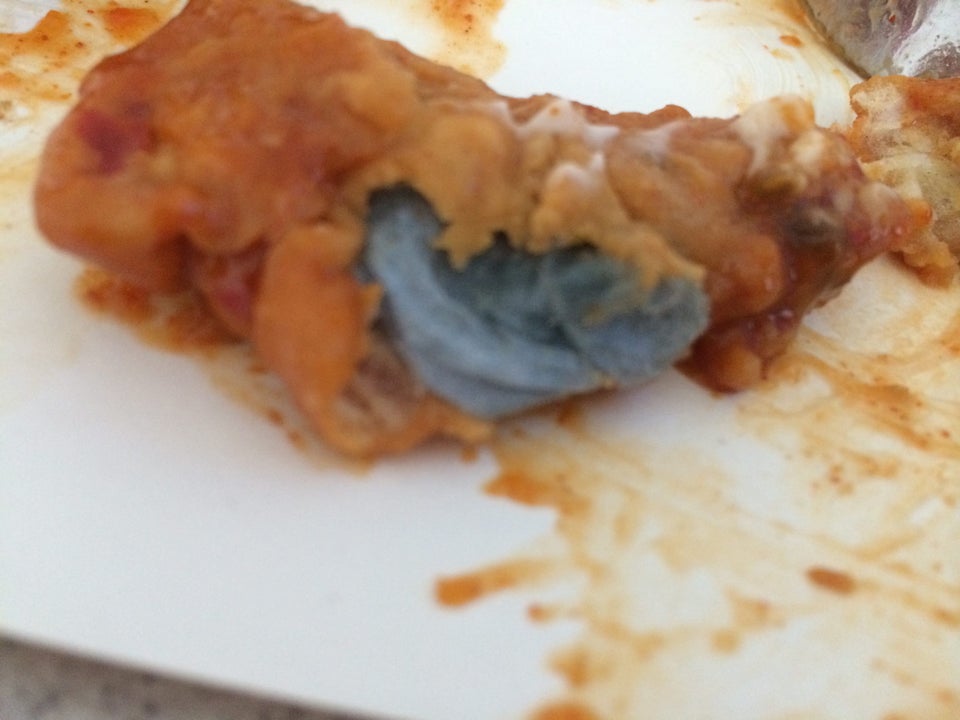 Mealbreakers
Popular in the Community