This yellow-bellied snake picked the wrong rat to mess with.
An impressive Facebook video shows the snake trying to make off with a baby rat in its mouth while a bigger rodent -- likely the pup's mother -- fights back.
The determined rat is seen using tooth and nail to viciously attack the snake, which attempts to slither away with the meaty morsel in its mouth.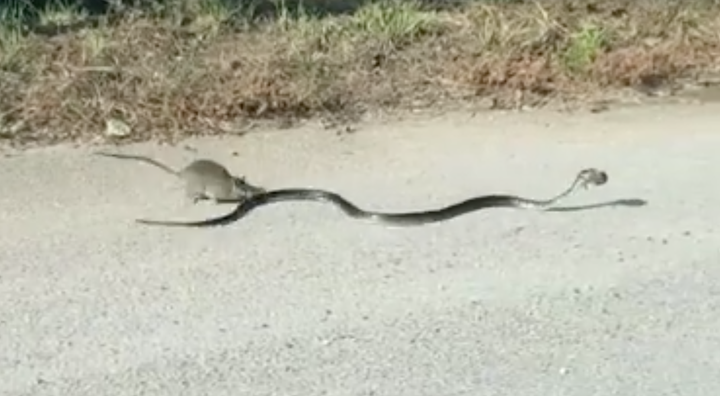 The snake proves no match for the mother, however, and eventually drops the baby in the road before fleeing into the nearby brush.
Mama rat runs full force after the snake, ensuring that the reptile is long gone before returning to collect the baby.
The video has been viewed more than 17 million times since being uploaded to Facebook last week.
Related
Popular in the Community