WASHINGTON -- Progressive activists opposed to a Federal Reserve interest rate hike overwhelmed the Fed's public comment system on Monday in a last-minute effort to sway the central bank before it announces its decision on Thursday.
Left-leaning groups affiliated with the Fed Up campaign, including CREDO Action, the Working Families Party and Daily Kos, estimate that over 400 of their members called the Federal Reserve Board of Governors' public comment hotline and the phone numbers of the Fed's special economic advisers late last week and early this week to express opposition to an interest rate hike. The activists, along with many liberal economists, believe the Fed should wait for higher wage growth before raising rates. 
Around 9 a.m. Monday, activists reported being unable to record additional messages on the public comment hotline because it apparently was full, according to Fed Up. This continued for another two to three hours. 
The Federal Reserve Board of Governors' communications office declined to confirm the account or otherwise comment on the calls. 
The Fed Up campaign's opposition to an interest rate hike is part of a broader goal of making the Fed more accountable to average workers and their concerns. Fed Up convened dozens of grassroots activists to make their case to Fed officials in person at the Kansas City Fed's Jackson Hole symposium in late August.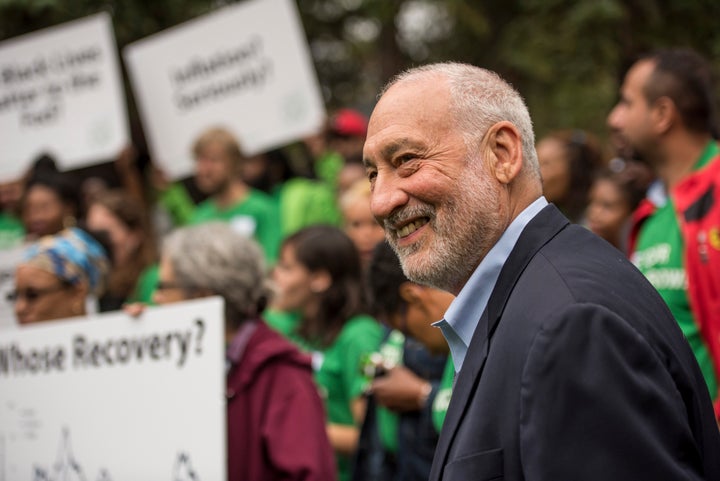 The Fed's inability to receive more phone calls confirms it is "unused to actual public engagement," Fed Up campaign director Ady Barkan wrote in an email to The Huffington Post. 
The Fed's Federal Open Market Committee is meeting on Wednesday and Thursday to decide whether to raise its benchmark interest rate, and plans to announce its decision Thursday afternoon. The Fed has indicated it may decide to raise the rate slightly above the near-zero level, where it has remained since December 2008. 
Proponents of an interest rate hike note that the official unemployment rate is down to 5.1 percent and argue that although inflation is well under the Fed's 2 percent target, it is better to raise rates gradually sooner to avoid having to take more dramatic action later. 
Opponents of a rate hike, however, observe that the official unemployment rate does not account for people who have given up looking for work or are working part-time involuntarily. That is why they believe the declining unemployment has not been accompanied by more significant wage growth.
"Millions of working families know from their own experiences that the economy is still struggling," said Murshed Zaheed, deputy political director of CREDO Action, in an email statement. "Intentionally slowing down the economy now would reduce job creation and prevent wage growth. It's the last thing the Fed should be doing."
PHOTO GALLERY
11 Ways Immigration Reform Helps The Economy
More on the Federal Reserve: 
REAL LIFE. REAL NEWS. REAL VOICES.
Help us tell more of the stories that matter from voices that too often remain unheard.