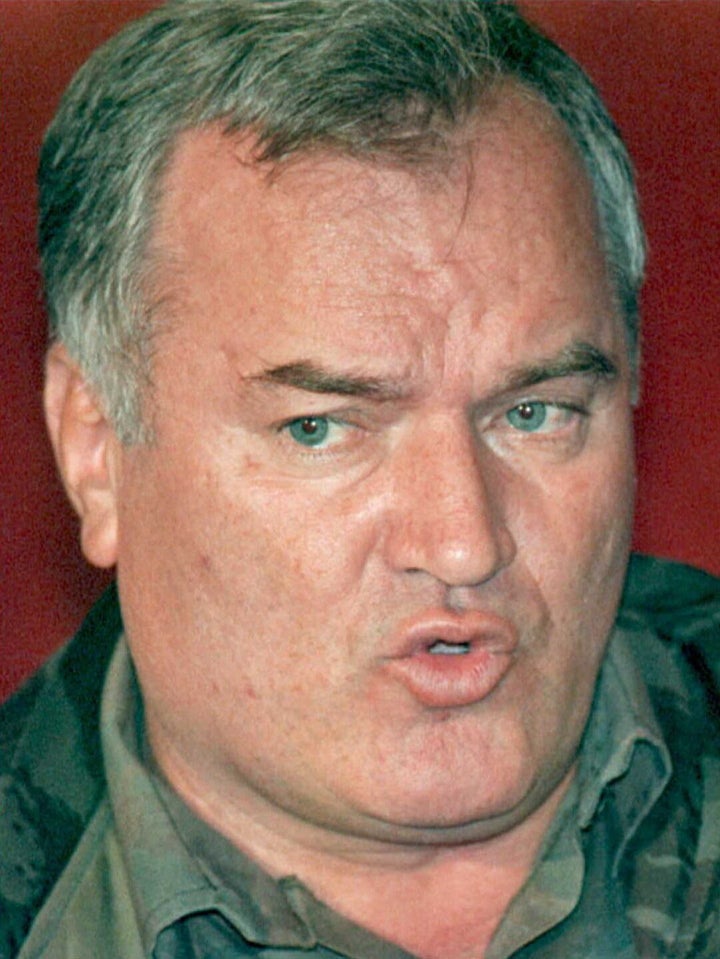 (Reuters) - Serbia has arrested Bosnian Serb wartime general Ratko Mladic who is wanted by an international court on genocide charges, a family friend said on Thursday.
"He is in the headquarters of BIA," the person said, referring to the Serbian intelligence agency. "He was arrested in Serbia."
An interior ministry official said earlier police had arrested someone thought to be Mladic and were checking his identity.
"He has some physical features of Mladic. We are analyzing his DNA now," the official said on condition of anonymity.
The suspect, who had documents on him bearing the name Milorad Komadic, was arrested in Serbia on an anonymous tip, he said.
Serbian President Boris Tadic scheduled an urgent news conference for 1300 local time (8 a.m. EDT), without giving any reason. Serbia must arrest Mladic if it wants to join the European Union. The former Bosnian Serb commander is sought by the International Criminal Tribunal for the Former Yugoslavia (ICTY) for genocide during the 1992-5 Bosnian war.
The European Commission said it was awaiting confirmation of whether Serbian police have arrested Mladic and said such a move would show the country wanted to move forward on European Union membership.
Croatian newspaper Jutarnji List, which first reported the story citing Serbian police sources, said Serbian special forces had made the arrest on Thursday in Serbia.
The paper said it followed a tip-off that Komadic bore a resemblance to Mladic.
The prosecutor's office at the ICTY in The Hague said it could not comment on operational issues.
(Additional reporting by Aaron Gray-Block in Amsterdam; editing by Daria Sito-Sucic and Philippa Fletcher)
Calling all HuffPost superfans!
Sign up for membership to become a founding member and help shape HuffPost's next chapter