Please, no one tell Emile that most people consider cats and rats to be natural enemies.
The young brown rat appeared in an adorable, if surprising, Instagram video last week, tenderly bathing two kittens.
Emile and his friend, a gray and white rat named Remy, help out with kitten care at Brooklyn Cat Cafe, a feline-centric establishment in New York run by Brooklyn Bridge Animal Welfare Coalition. The cafe features adoptable cats and kittens from BBAWC, as well as a few from other local rescue groups.
So why is this nonprofit putting rats and kittens together? It all started two years ago with Ebony, an orphaned 4-week-old kitten who tested positive for feline leukemia. Staff didn't want Ebony to infect other cats, but the little feline needed companionship, Anne Levin, BBAWC executive director, told HuffPost.
The staff found a white rat who needed a home, and a beautiful friendship was born.
"Of course we named him Ivory," Levin said. "He and Ebony became great friends and would cuddle and romp in their crate."
Sadly, Ebony died at only 4 months old, but "her life was so much richer for having a friend in Ivory," said Levin.
The cat cafe's website notes that the two would "romp and play together until they passed out cuddled up together." Ivory went on to befriend other kittens before he died of old age a few months ago.
The cat cafe has since adopted Remy and Emile from the small animal rescue group Helping All Little Things. The rats spend time with kittens younger than 8 weeks old who are separated from other cats until they're old enough to be vaccinated. Unless the kittens are orphaned, they are also kept with their mothers.
The kittens in the Instagram video are orphans, so the rats help play a crucial role in keeping them clean.
"I know the rats we have often groom themselves and each other and it seems to be both a self-comfort and a friendship connection," Levin said.
Because the rats are not scared of the kittens, they don't run away and the cats don't hunt them. However, the kittens are convinced that the rat tails are there primarily for them to play with. Remy and Emile are ok with that so long as the kittens play gently with their tails.
Levin noted that if a mother cat is present, the shelter only allows the rats to play with the kittens under close supervision.
The setup not only benefits the kittens, but helps bring rats some much-needed good PR.
"People don't realize how smart and sweet [rats] are," said Levin. "Emile rolls on his back and I can tickle his tummy. They make a purring/clicking sound when I rub their face and nose and they love to cuddle and know when it's evening time and they get their snacks and cuddles."
Related
Before You Go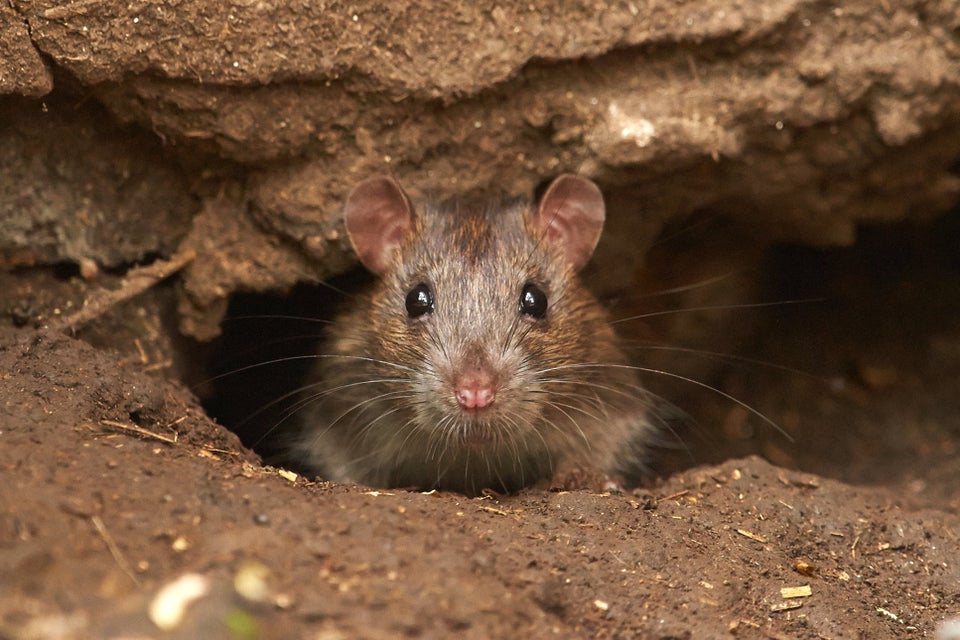 Cute Rats
Popular in the Community